TV Review: "Atypical"
"Neurotypical," a word that most likely describes you, me and about half of the world, means not displaying autistic tendencies or other neurologically atypical behaviors–in other words, acting by society's definition of being socially "normal."  Before watching the Netflix original series, "Atypical", I knew nothing about being "neurotypical." But after watching the first season in 2017 and the second season in 2018, I have now incorporated the two words into my vocabulary.
"Atypical" tells the story of senior Sam Gardner (played by Keir Gilchrist) and his life as he struggles with neurotypical problems and atypical problems.  Season one gives us a glimpse into Sam's love life as he slowly falls in love with his therapist Julia (played by Amy Okuda) and shows his struggle with understanding why he can't be with her.  We see him struggling with his emotions and how to control them. And we also see the outside world around him coming in on him and his family unsuspectingly. Sam's mother, Elsa Gardner (played by Jennifer Jason Leigh) begins an affair with a bartender and Sam's sister (played by Brigette Lundy-Paine) discovers.  
Season two gives a more in-depth view of Sam and his life.  His father (played by Michael Rapaport) finds out about the affair that his mother was having and kicks her out of the house causing a lot of turmoil in Sam and the family.  As Sam is now a senior, he begins his college process which for him is a very big thing because it signifies to him that he is able to not only relate to the neurotypical people around him but also fit in with them.  He is learning that there is a life outside of his small, yet really chaotic family. He starts slowly coming out of his shell by going to a peer autism group which not only helps him but helps his dad as well. Doug Gardner, Sam's father, begins to recover from finding out about his wife's affair and learns that there is more out in the world for him too.
Season two also brings crazy and stressful times as Sam's sister Casey is maneuvering through her new school environment. Making new friends, enemies or potential lovers, she makes her way through Clayton Prep, the high school she now attends thanks to her athletic scholarship. She struggles in the beginning with fitting in and finding friends but soon finds her place. Izzie (played by Fivel Stewart) becomes Casey's new best friend but by the end of the season both become confused about if their relationship is more than "just friends."
All in all, the show gives viewers a look not just at the problems of an atypical child but the lives influenced by him, showing that he's not a burden but a human being who is capable of doing anything you and I could do.
Hang on for a minute...we're trying to find some more stories you might like.
About the Writer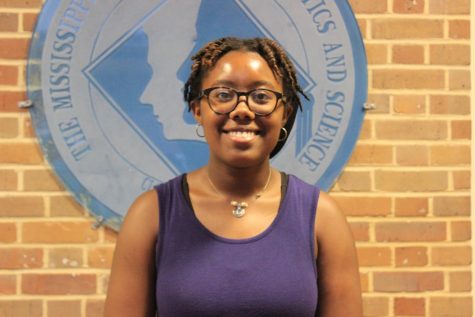 Kerrigan Clark, Assistant Web Design Editor
Kerrigan Clark is a senior who works as an assistant editor for web design and is one of the social media assistants here at The Vision. She enjoys reading...