From the Field to the Classroom: Zakkaria Reaves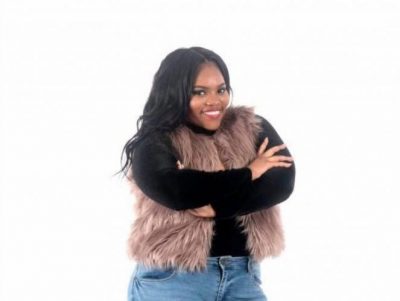 Tyler Branch, Staff Writer / Social Media Assisstant
October 29, 2018
This week's senior spotlight shines on Zakkaria Reaves. Zakkaria Reaves, known to family and friends as Phat, hails from Lexington, Mississippi, the center of Holmes County. There, she attended Holmes County Central High School, before attending the Mississippi School for Mathematics and Science. Reaves felt she was not getting a quality education, so she applied and was accepted into MSMS.
Reaves had been a cheerleader her entire life. At Holmes County Central High School, she was a member of the varsity cheerleader team. MSMS does not have sports for a cheer team, so coming to MSMS and retiring her pom poms was a big adjustment. She explained how sad it was to know that she'll never cheer again; however, Reaves is now happy about her decision. At home, she described that she was not being given the opportunities to help prepare her for college and life.
"I wanted more exposure to more opportunities, so I decided to apply to MSMS. I needed to be challenged beyond my usual. I decided the best thing for me to prepare for the different challenges life is destined to throw at me would be attending MSMS, and it has done just that."
Getting to be a part of different clubs helped her cope with not being a cheerleader. Here at MSMS, Reaves is a member STEP Club, Physics Club, Russian Club, Powerlifting and Black Student Alliance. To take a break from school, Reaves enjoys scrolling her social media feeds, her favorite being Facebook, laughing at funny videos and memes and watching her favorite tv shows on Netflix.
After graduating from MSMS, Reaves hopes to attend Howard University in Washington, D.C., majoring in chemistry. There, she hopes to prepare to become an anesthesiologist or a pharmacist. "Wearing a white coat and being called "doctor" has always been a dream of mine. I have always wanted to be in the medical field. After learning about and speaking with an anesthesiologist, it made me want to become one. If I do not become an anesthesiologist, my plan-b is to become a pharmacist," Reaves says. Now, she participates in mentorship at the Baptist Memorial Hospital in Columbus.
For the current juniors, Reaves encourages them to use all of the resources MSMS has to offer and never to give up. Reaves says, "MSMS is difficult true enough, but the opportunities here are endless. Try your hardest, even when calamity arouses because it will get better."
Hang on for a minute...we're trying to find some more stories you might like.
About the Writer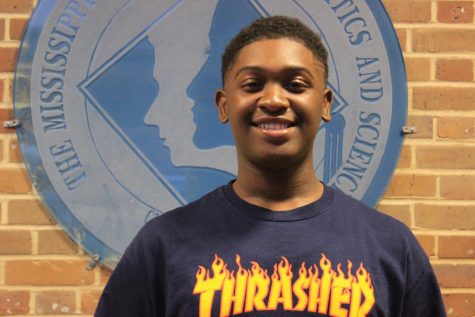 Tyler Branch, Social Media Assistant
Tyler Branch is a senior who is a part of The Vision. He enjoys hanging out with family and friends and showing goats in the 4-H. He is also a part of...