ASA Wellness Seminar Proves Everything's Better with Boba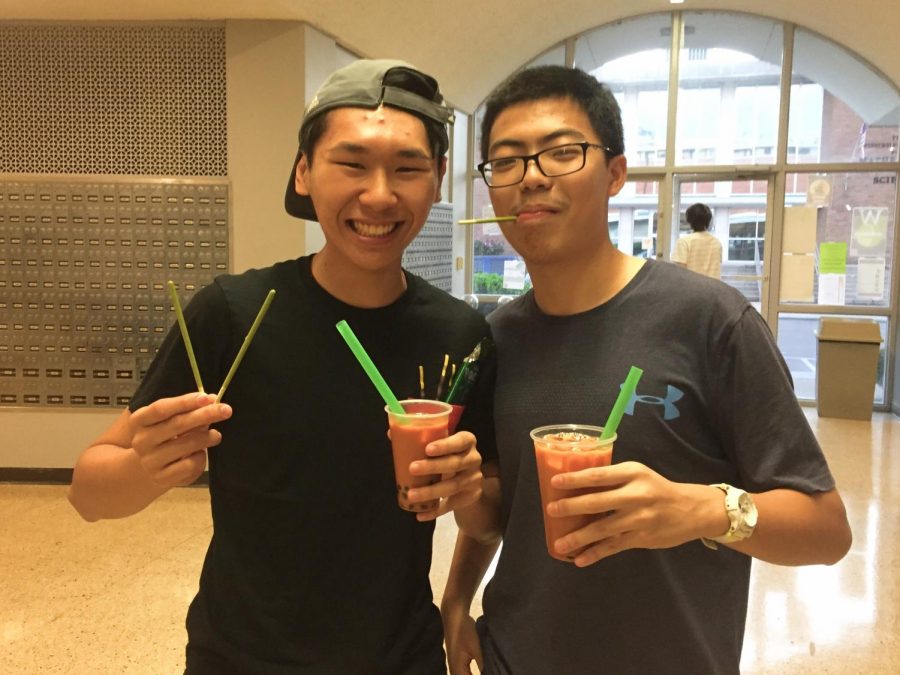 After a refreshing extended weekend, the Asian Student Association (ASA) hosted a Boba Tea Social Monday, October 8. The social was a way of celebrating MSMS students' survival of the first nine weeks and wishing the juniors best of luck for the upcoming PSAT.
The Boba Tea Social was hosted in the W room and started at 6:00 p.m. MSMS students gradually trickled in, signing in to get a wellness seminar point and lining up to receive their cup of boba tea.
ASA members shared on how they came up with the idea for the social.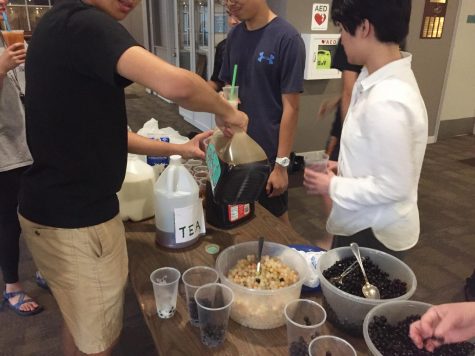 "I thought of this idea over the summer. Since the seminar is revolved around Asian-themed stuff, it kind of fit into our agenda," Peter Nguyen said."On the coast, there's a bunch of boba shops, but if you go more towards the upper part of Mississippi, boba isn't that available to a lot of people, so I thought we should give students here at MSMS an opportunity to try boba."
Nguyen provided the tapiocas for this social. There were three huge plastic Tupperware containers filled with tapioca: two with black tapioca and one with multi-colored tapioca. In total, the boba weighed 5.5 pounds, according to Nguyen.
"The difficult part wasn't getting the boba, but boiling and transporting it four hours away to Columbus."
Senior Devin Chen provided the tea for this event.
"Peter made three big containers of boba that we never finished. As far as the sweet tea goes, we made three things of sweet tea and all were demolished," Chen said.
Accordant with Nguyen's hopes, the social wellness seminar allowed Junior Class President Alisha Burch to try her first cup of boba tea.
"It was my first time to ever taste it. I've seen people drinking it in social media. During the social, I had two cups of boba tea. It was fun just being able to drink and socialize with everybody," Burch said.
Another MSMS junior, Clara Grady, gave her opinion on the boba tea social.
"It was interesting seeing the quick way this was made. The boba tea was good, but of course it wouldn't be as good as the professionally made ones. This is a nice and quick way to prep the drink for the mornings," Grady commented.
In the upcoming weeks, the ASA will be preparing their next big project, International Culture Festival, which will take place on November 3rd.
About the Contributors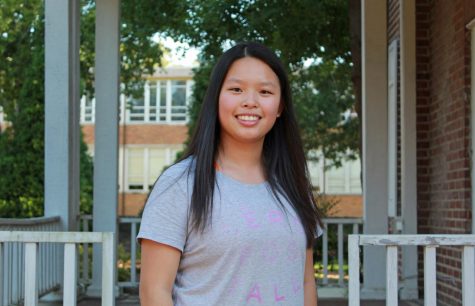 Hua Chen, Staff Writer
Hua Chen, a staff writer for The Vision, is from Lucedale, Mississippi. Currently a senior at MSMS, she spends her time stalking the media, practicing...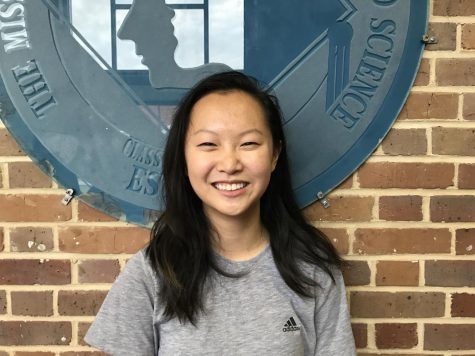 Helen Peng, Editor-in-Chief
Helen Peng, a senior from Starkville, MS, is the Editor-in-Chief for The Vision. In her spare time, Peng eats oranges at the library, draws random people,...