The Blue Waves Just Keep Swimming in Tupelo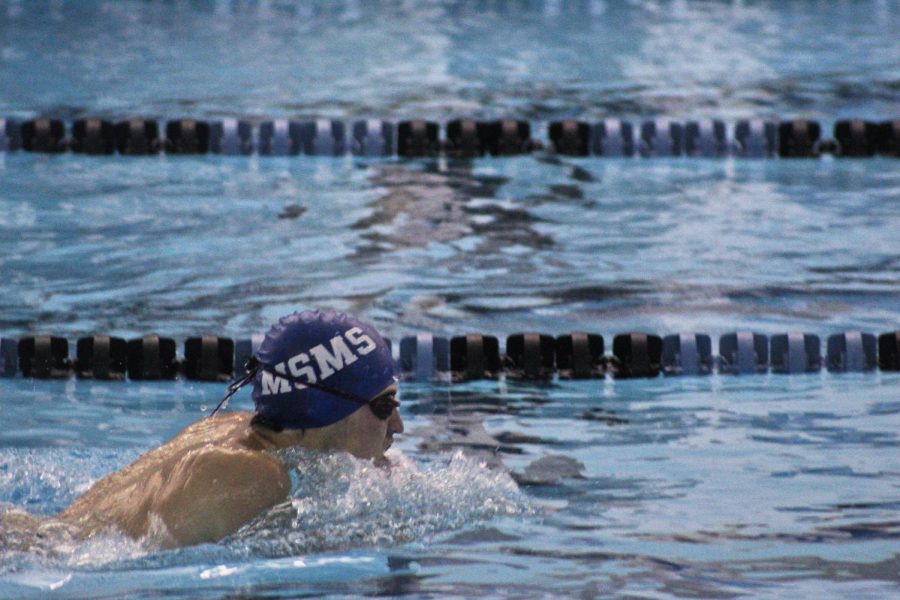 Jessicka Morton, Social Media Assistant
October 1, 2018
On Tuesday, September 25, 2018 at 4pm, Samantha Broussard, Elijah Dosda, Breanna Herd, Andie Nanny, Sara Sheward, Cale Upton competed in the Swim Meet in Tupelo, Mississippi. As a team they placed 7th in the meet—a significant achievement, considering only six members of the team attended the meet, Samantha Broussard pointed out.
"We really didn't have a chance because we're such a small team, but we did pretty good," Broussard observed.
Swimming the 100m Butterfly, 100m Backstroke, and the relay, Broussard, like the other juniors on the team, really dived into the competition. Despite the team's placement, Broussard kept a positive attitude while talking about the sportsmanship of her teammates.
"I love my teammates, they're pretty awesome. We had our first relay team this meet, too, which was a lot of fun. We really worked together, and did really well considering it was our first time swimming together and everyone was super encouraging and really excited to cheer everybody on."
Broussard, who also swam at her home school, is working to return to state competition with the MSMS Blue Waves.
"My personal swim goal is to go to state again this year and I would really like for us to have another relay team, but we don't know if that's going to happen."
Sara Sheward, who is co-captain of the team with Breanna Herd, swam in the 100m butterfly, 100m freestyle, and had some positive things to say about the 200m freestyle relay she also competed in.
"The girls swam a relay, which is cool because last year's relay got like 3rd at state."
Sheward also went more in-depth on more goals for the team and herself; such as qualifying for zones.
"[I want to] qualify for zones. There're 3 generals so you can qualify for state and that's just in the state of Mississippi. All the public swimmers swim for USA swimming, they'll compete, and if you make a certain time you can qualify for zones. For us it would be like the five Southeastern states in it. So, in zones you can qualify for it and if you make a certain time you can qualify for nationals." Sheward said.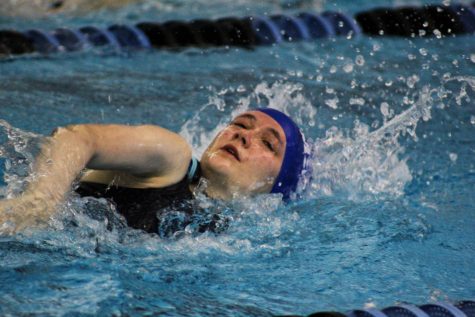 Andie Nanny, like many others, swam in at least three events: such as, the 100m breaststroke, 50m freestyle, and the 200m freestyle relay. She also loves her teammates and speaks highly of the community they try to create within their swim team.
"I like adore this team. Everybody is super nice. Breanna and Sara do a really good job of making everybody feel really welcome. It's a lot similar to like my old school in that like everybody really kind of tries to improve just for like the sake of bettering themselves and the sake of this team." Nanny said excitedly.
Not only does Nanny admire how other people strive to improve themselves, she also wants to improve to make it to state this year.
The next swim meet will be October 2 in Starkville.
About the Contributor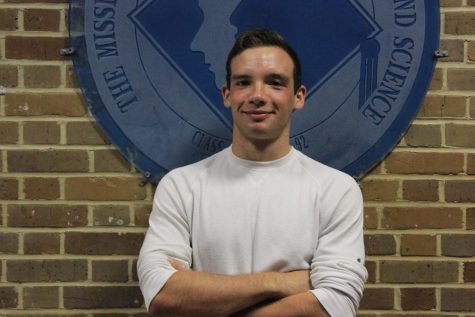 Elijah Dosda, Sports Editor
Elijah Dosda is the Sports Editor, and his motto is "There's always more coffee. Who needs sleep?" So far, (besides classes) he is involved in swim, cross...