Cross Country Sprints to Starkville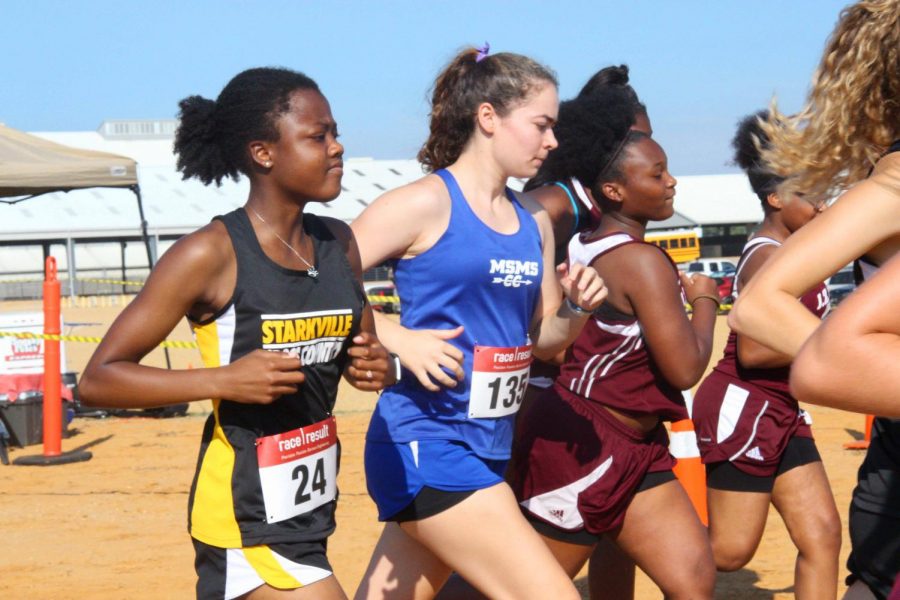 The MSMS Cross Country team attended its third meet of the year in Starkville at Mississippi State University's Horse Park on the sunny Saturday morning of September 22.
Unlike the past meets, this track had no shade and included a wooden bridge crossing. It was sand and grass instead of rock. Junior Hailey Desai and Senior Grace Anne Beech ran first on the new terrain.
"The sand is harder to run in than the rocks," Hailey said. "You just have to pace yourself."
Despite the different environment, Desai was up for the challenge. Beech and Desai pushed through the three-mile run with Desai finishing in the top twenty, receiving an exclusive t-shirt.
As for the boys' meet, juniors Elijah Dosda, Aiden Leise and Reggie Zheng ran immediately after the varsity girls' meet was over. Dosda was excited about his improvement on his time and expressed content about his changes in practice.
"I feel great this week, honestly," Dosda said. "I'm trying some new things; I've gotten better so far."
Leise and Zheng never gave up, eyes only on the finish line. Though Zheng lagged behind the pack in the beginning, he pushed through, demonstrating a strong will. Leise hopes to continue improving his score in the future.
"If you get about a quarter through the race and feel like quitting already, don't," said Leise. "Just continue thinking that until you get to the end without stopping."
Overcoming the scalding heat of the sun, senior Landon Alexander scored a personal best, placing in the top 20. His senior co-captain Michael Payne ran forty-three seconds faster than his last time, showing promise for the races to come.
To join in on the fun, Coach Cameron Scott decided to run in the boys' varsity meet. He started out strong, bolting ahead of everyone else for the first two or three minutes. Little did he know, however, that the mitochondria is the powerhouse of the cell, and the amount of ATP produced is not equal to the amount of ATP Scott expended during the first lap. This caused him to lag behind, but nonetheless, Scott finished at a steadfast pace.
The cross country team's next meet will be in Pontotoc, MS on October 13, two weeks from Starkville. Despite this time gap, the team demonstrates perseverance and will continue to train, hoping to improve their scores by this date.
About the Contributors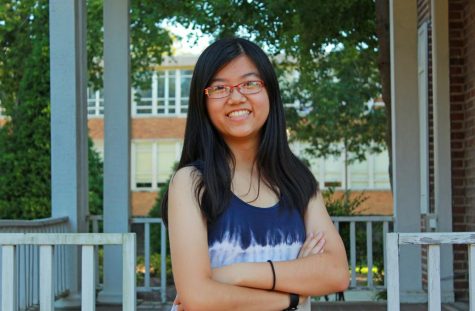 Rachel Zheng, Web Design/Layout Editor
Rachel Zheng, the Web Design and Layout Editor for The Vision, is from Madison, MS. She is currently a senior at MSMS. When she isn't in her classes, Zheng...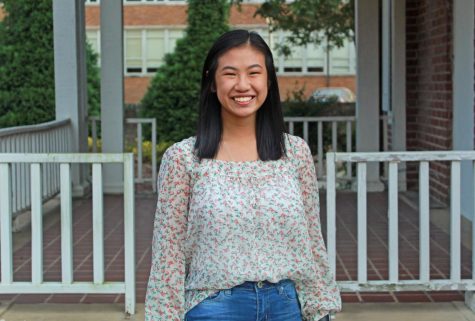 Gina Nguyen, Editor-in-Chief
Gina Nguyen, this year's Editor-in-Chief, is from d'Iberville, MS. Nguyen previously served as the Photography Editor. She is a member of the MSMS Graduating...