Students Flock to Annual College Fair
The MSMS student body attended the annual College Fair hosted at Trotter Convention Center in downtown Columbus last Monday. There, students were able to speak to representatives from colleges across the country to gather information from universities or to simply explore the wide ranges of schools represented.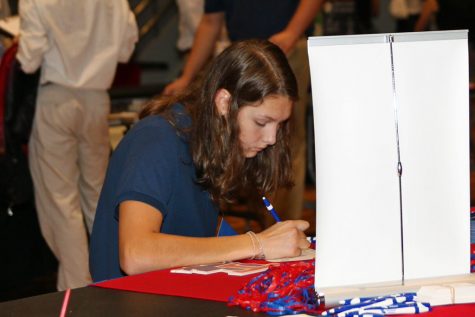 This year, 53 colleges sent representatives to Columbus to talk with students.  The colleges ranged from in-state institutions such as Ole Miss, Mississippi State University and Southern Mississippi to prestigious Ivy leagues such as Harvard and Yale. Other colleges in attendance were HBCUs (historically black colleges and universities) like Rust College, Mississippi Valley State University, Xavier University of Louisiana and Tuskegee University.
"It was a very informative experience," said junior Jonathan Morgigno. "I spoke to representatives from Southern Miss, SCAD, NYU and even Yale. I feel as though I have been exposed to more opportunities, even some opportunities that would not be available at my homeschool."
For Senior Alan Elgin, College View gave him the opportunity to speak to schools he has had his eye on for a while now. "I got to speak to NYU, University of Chicago, Vanderbilt and Rhodes. I knew I was applying to these colleges, but I got more information about the area and the school itself."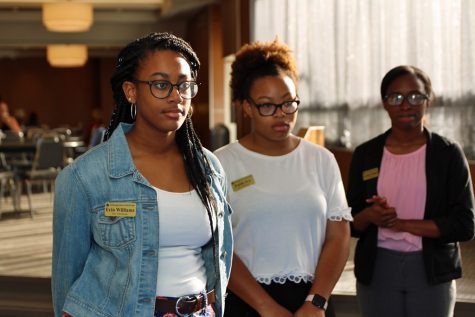 Senior Jack Shelton, who was there on yearbook duty with a camera dangling from his neck, agreed with his peers. "It is most definitely an informative experience. Taking pictures for the yearbook gave me a different perspective on the whole event. I got to see everyone interacting personally with the colleges."
Although Shelton doesn't believe that the event this year affected his personal collegiate decision, he does believe that it can help juniors in the ever-growing internal conflict of choosing colleges.
"It introduces them to colleges they didn't know were out there."
The MSMS seniors' college view experience differed from their junior year. This year, MSMS students were the first students to whom the advisors talked, as opposed to being last on the agenda in last year's college view. However, this year, MSMS students were only allotted 45 minutes to talk to the representatives.
The event, which was organized by MSMS's own Kellie King, also hosted other Columbus-area students.
Leave a Comment
About the Contributor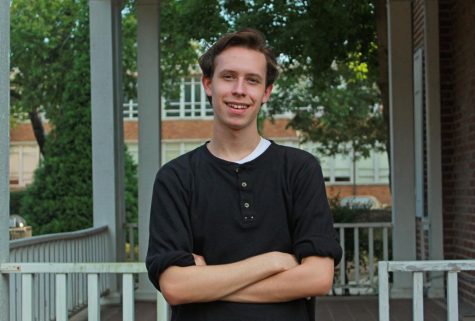 Davan Reece, Managing Editor
Davan Reece is a senior from Byram, Mississippi and this year's Managing Editor. As The Vision's managing editor, Reece is enabled to continue the endless...