XC Team Races to Tupelo for First Meet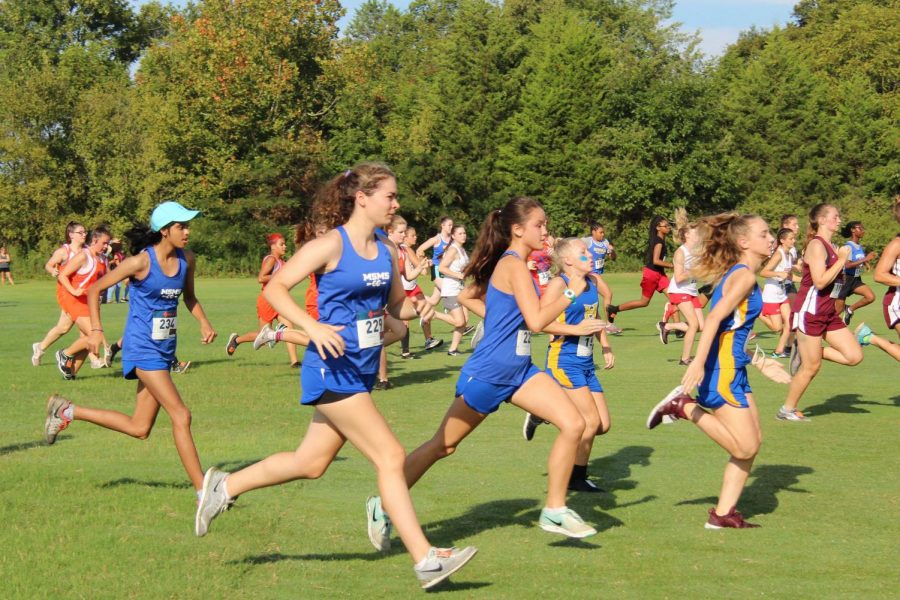 This past Saturday, the MSMS Cross Country Team traveled to Tupelo High School to compete in an invitational meet.
All three girls that participated, juniors Linda Arnoldus and Hailey Desai and senior Grace Anne Beech, finished in the top 30 of the small school varsity girls' race. Arnoldus completed the 5k run in about 29 minutes, with Desai seconds behind her. Beech finished not long after her teammates in about 30 minutes.
"I think the meet went well, and everyone tried their best and did will," said Desai, who has been running cross country for two years before coming to MSMS.
Likewise, junior Elijah Dosda placed in the top 30 for the small school varsity boys with an approximate time of 25 minutes. Although he ran track at his home school, this is Dosda's first year running cross country. This experience was very different from the ones involving track.
"[Track meets] are a lot shorter in length because the events are shorter and a lot more regulated," Dosda said. "There were a multitude of factors that I had to get used to, like the new terrain [and] the fact that even though I felt like I was overheating in the first mile, I realized, oh gosh, I still have two more miles to go."
Co-Captain Michael Payne, who is running for the second year, is proud of the team and looks forward to the remainder of the season.
"There are definitely some improvements that need to be made, " Payne said. "I do think we have a really solid team this year, and I think people can push themselves to do really well. I'm looking forward to the rest of the meets to see people's times dropping 3 minutes and maybe 6 minutes next year."
The Blue Waves will head to Saltillo next Saturday, September 15.
About the Contributor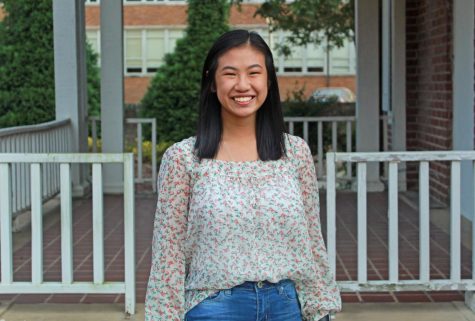 Gina Nguyen, Editor-in-Chief
Gina Nguyen, this year's Editor-in-Chief, is from d'Iberville, MS. Nguyen previously served as the Photography Editor. She is a member of the MSMS Graduating...