Ready to Run: XC Preview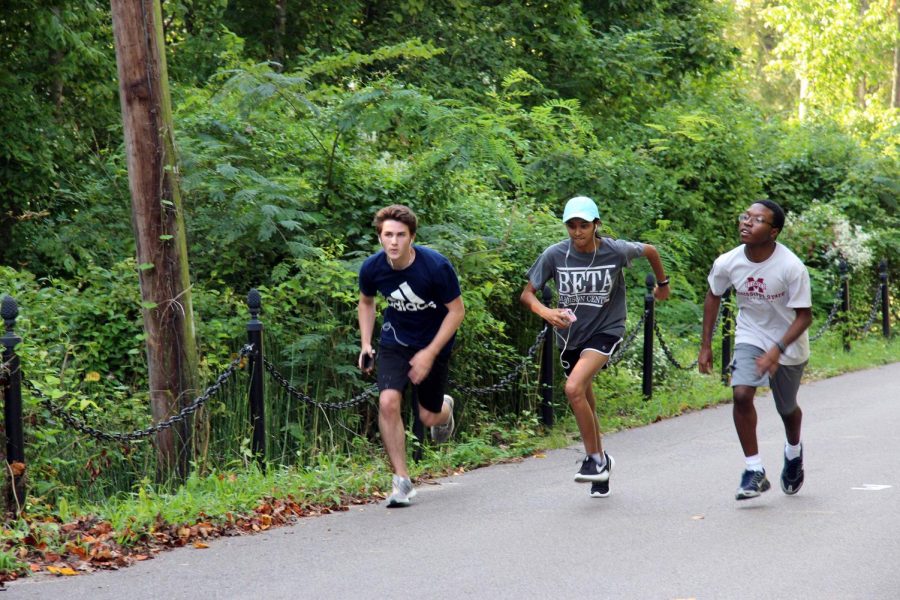 Eric Lentz, Sports Editor
August 27, 2018
At MSMS, academics is preached as first and foremost, but sometimes we just need a break from "Mastering Chemistry", all of the essays, and studying for that foreign language quiz you forgot about. Maybe that last one was just me. Anyway, people take the load off around campus many different ways: hitting up Stark Recreation Center, getting some coffee in the Library, or, in the Cross Country team's case, running all over Columbus.
Every student at MSMS is instantly put in a position where they have to be more responsible than they may have been in the past. Then, when you add commitments to clubs, sports, or other extracurriculars, your life can be a very stressful one to live. But sometimes, a person's passion for something outweighs the potentially negative effects of the pursuit of that passion.
Such is the case for the Blue Waves Cross Country team.
Last year, with a group of dedicated guys, senior co-captain Michael Payne simply said, "Guys wanted to run." At meets and competitions, you have to have five students present that can compete to potentially place. The Lady Blue Waves and the Blue Waves would look around and often find themselves with four people a piece. This never stopped them. "We would just run to run and get some experience for it," Payne said. Even with this preventing the team from officially placing at meets, they still ran with the rest of the field.  
On the girls side of things, captain Madison Wypyski, the lone senior on the girls squad, could not be more excited for the upcoming season with the new juniors. "Everything has been great! The new juniors just dove in, ready to go. Not only that, they are just encouraging everyone. It's been a good turnout compared to last year, so I think it's going to be a good season."
When Payne ran last year, there were only three juniors and a senior on the guys' team. It was a "good dedicated group of people who wanted to run." Now with more people, he expects to see a continuation from last year's camaraderie. For example, when Jonathan Morgigno, junior, told me his experiences in track he said, "I'm pretty good at running, but even better at running from my problems." Michael agreed with a laugh and said, "I would say that I'm good at running from my problems, but more like stumbling and flailing wildly while the teachers chase me down with a bunch of makeup work."
"We just all had a passion for it," Payne said addressing how the team came together. "It's a great sport to do, we got a good group of dedicated people. And it will get you all of your wellness hours for the semester."
This year the Cross Country team will travel to eight meets:
September 8 – Tupelo
September 15 – Saltillo
September 22 – Starkville
October 13 – Pontotoc
October 20 – South Pontotoc
October 25 – Winona
November 3 – Clinton [State Meet]
About the Contributors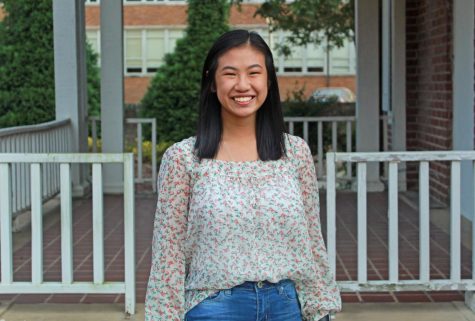 Gina Nguyen, Editor-in-Chief
Gina Nguyen, this year's Editor-in-Chief, is from d'Iberville, MS. Nguyen previously served as the Photography Editor. She is a member of the MSMS Graduating...