Landon Alexander is Dedicated to the Track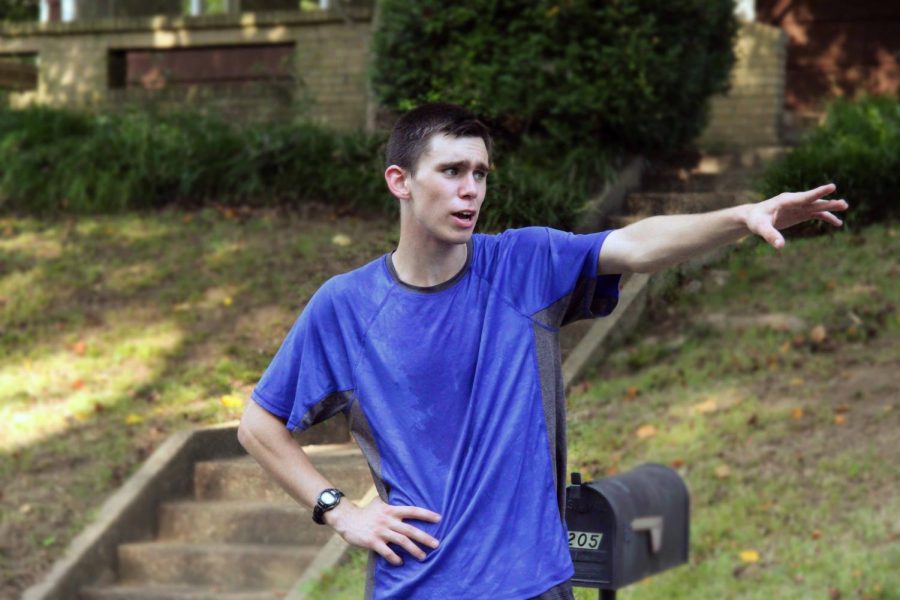 The time is 4:30 p.m. The sun swells, bringing on the oppressive heat of a Mississippi summer. Sweat is pouring off the MSMS cross country team as they stay their course and run through the streets of Downtown Columbus. First completing a mile, then two, then three, they reach the full 5k once they return to Goen.
Team Captain Landon Alexander wouldn't have it any other way; he's proud of his accomplishments and wants to keep pushing to break his boundaries.
Alexander has been running for five years. The experienced senior mostly ran track before coming to MSMS, where he had the opportunity to more seriously train for Cross Country. However, running is not the only notable sport he's participated in. Filling out the list, he's also been a part of baseball, basketball, soccer and the marching band.
What made him stick to running? His reasoning is that "the views from the different tracks" keep him going the distance. "I think it's the really nice views from the different tracks they have because they have a lot of nice ones that go through hills and forests."
However, the landscape isn't the only reason he keeps running at a "Forrest Gump-ian" level. Landon has been working to break a personal record he made at State Championships, where last year he broke 7 minute miles on a 5k, finishing around the 20-minute mark. He also believes that the team will stand a fighting chance this year, and every practice only ensures this.
Jaylen Hopson, fellow senior on the Cross Country team, has nothing but respect for his teammate. "Landon is without a doubt the most dedicated to the team. I can't recall a time where he didn't go to practice, let alone a competition," Hopson said.
"
I can't recall a time where [Landon] didn't go to practice, let alone a competition."
— Jaylen Hopson
Besides sports, Landon's quite involved around the school. He is a member of the Latin Club and president of Energy Club. His favorite class is hard to pinpoint, but he concluded that, "so far it has to be AP Physics with Dr. Vaughan. That's a tough one because there are a lot of good classes." In fact, Landon's reason for coming to MSMS involved the great strength of classes here. He stated simply, "they just offered more here at MSMS."
The final advice he gave to the student body was simple, but vital:
"Don't overwork yourself. That's really easy to do. I did that last year and it did not turn out well."
About the Photographer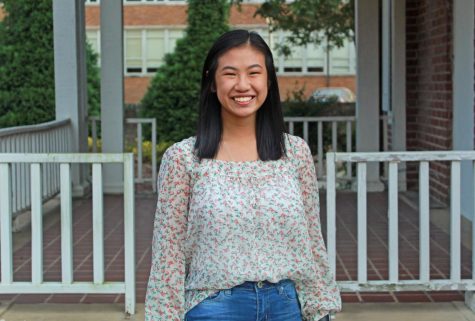 Gina Nguyen, Editor-in-Chief
Gina Nguyen, this year's Editor-in-Chief, is from d'Iberville, MS. Nguyen previously served as the Photography Editor. She is a member of the MSMS Graduating...