"Dear Vision" Issue 1
Dear Vision,
How should the one-year anniversary of the infamous Ramen burn be celebrated? I feel that there are many good ideas, but I just don't know what to do.
-The OG Incompetent Noodler
Dear Mr/Mrs. Noodler,
Typically, celebrations of anniversaries involve engaging in some action that causes the participants or audience to clearly recall the day the event being celebrated took place (some people even get married a second time to the same person when they're all old and withered—for God's sake—can you believe that). In your case, obviously, burning another cup of ramen would cause people to reminisce the hardest as they mill around blearily after room check in the parking lot, cursing you under their breaths, but I'd recommend against that, for the sake of everyone's sanity. Instead, I think you should stand on a pedestal in said parking lot and encourage people to throw ramen and verbal burns at you to make up for the consequences of your scandalous behavior last year.
All the best,
The Vision
***
Dear Vision,
Your editor-in-chief is such a beautiful glorious person. How do I get one?
-Lovestruck Single-Lady
Dear Lovestruck,
I completely agree with you that she's beautiful and glorious (and intelligent and incredibly self-sufficient, too). Unfortunately, she doesn't come in a pack of two or more like those incredibly yummy kit-kat bars she loves to indulge in. She's also currently occupied (by me), so I doubt she's got time for you. Back off.
The Vision
***
Dear Vision,
How can I sip the tea without being the flavor?
Thanks,
A Tea Connoisseur
Dear Tea,
I'm glad we share the same pastime of drinking tea. I, for one, think it's quite pleasant. However, it seems you've been having some difficulties. The only difference, I think, is that sipping tea is my job, while for you, it's a hobby, but I can still offer you some pointers: You want to be sure the tea isn't too hot when you try to sip it, or else you'll end up with a horrid burn on your tongue. Waiting for up to a week for your tea to cool down won't hurt you. You should also take very, very, very small sips, so that you don't leave backwash. Never, under any circumstance chug your tea, and of course, don't jump in it. Stay away from other people looking for tea, too, unless you want to get sipped yourself.
Best of luck!
The Vision
Hang on for a minute...we're trying to find some more stories you might like.
About the Photographer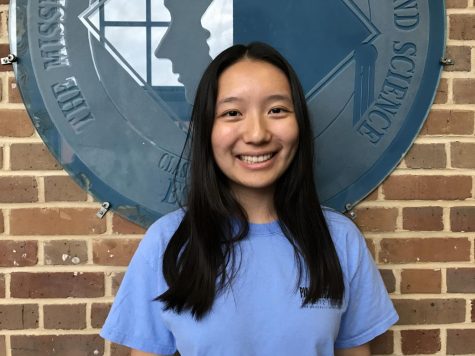 Victoria Gong, Managing Editor
Victoria Gong, a senior at MSMS hails from Vicksburg, MS, is the Managing Editor of The Vision. When Gong isn't organizing articles for The Vision, you...