Album Review: Drake's "Scorpion"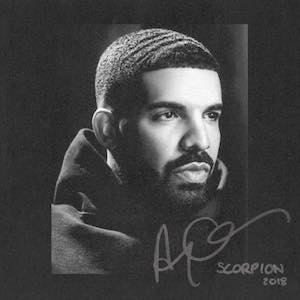 Kiki, do you love me?
Ok, sorry, now that this is out of my system, let's get into this album review. Rapper Aubrey Graham, better known as Drake, dropped his fifth studio album entitled "Scorpion" over the summer and the entertainment community was shook. I have had over a month to listen to the track and get a feel for the songs on it, so let me dive right into my opinion of the album.
The album is divided into two parts (1 and 2). The first part of the album takes on the traditional rap style that Drake is known for. Headlining this section of the album are songs like, "Nonstop," "8 out of 10" and the iconic "God's Plan."
The second part of the album is a collection of Drake's R&B vibes with a mix of his pop influences. This track is fled with pure bops such as "Nice for What" and his collaboration with Michael Jackson, "Don't Matter to Me." But don't let me fail to mention the actual theme song of the summer: "In my Feelings."
Drake makes sure to follow through with his traditional jabs at other rappers who come for him in the first part of the album. One of the most prevalent examples is in the fourth song of the album "Emotionless." He claps back at Pusha T's diss about Drake hiding his son to use in a future PR stunt. Drake flashes in the song "I wasn't hiding my kid from the world, I was hiding the world from my kid." In the album, Drake made sure to let the world know about his son as the topic of maturing and co-parenting is brought up in other songs on the album.
Additionally, "I'm Upset," half-way into the first track, brings back the cast of Degrassi into a high school reunion themed music video—iconic. This is one of my favorite songs of off the first track.
A few others worth mentioning of the first half are "Can't Take a Joke" and "Emotionless." "Can't Take a Joke" is an upbeat jam while "Emotionless," ironically, is a track full of soul and rawness that cuts into its listeners.
The first half of the album is the Drake that we knew before "One Dance," "Hotline Bling" and all of his other pop songs that have seemed to define him in recent years.
However, the second half of the album is the strength of this release. This half was responsible for the trend of the summer, the "In My Feelings Challenge." This half also features an epic collaboration with Michael Jackson which quickly became one of my favorite Drake songs of all time.
But somewhere sandwiched between the two most popular songs of the album is what has turned into my favorite Drake song of all time. I listened to "Nice for What" before school ended, but simply put aside as just another one of Drakes popular songs that would eventually die down and be lost in time, but my love for this song was re-sparked over the summer while at Ole Miss. The song was played constantly by our counselors during community time. It was honestly the bop of the summer for Sam Anderson and me!
Overall the album is some of the best work Drake has put out. After the mediocre album that was "More Life," Drake bounced back with the longest album of his career. It will be interesting to see what he does after this, whether he takes a more soulful, R&B path for his next album or stay true to his rap roots.
Hang on for a minute...we're trying to find some more stories you might like.
About the Writer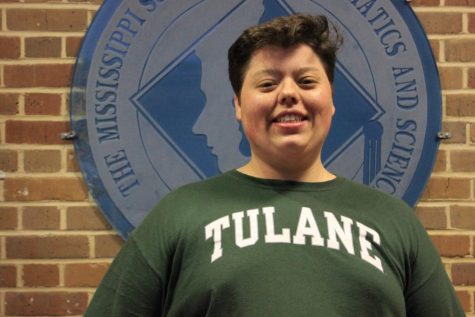 Brady Suttles, News Editor
Brady Suttles, a senior at MSMS hailing from Meridian, MS, is the returning News Editor for the Vision. When he isn't rapidly editing articles and asserting his journalistic excellence, you can find Brady cruising to SONIC or stressing out about his multitude of Chemistry and Biology classes this year. He plans to pursue his interests in medicine and public health by double majoring in Biochemistry and Integrated Marketing Communications.  If college goes as planed, find Suttles at Emory or Tulane in a year; ten years from now, expect him at the CDC, but until then, expect him at Starbucks stressing out over University Calculus 2 and Organic Chemistry.