Mad Student Chemists Take on Olympiad Challenge
On Thursday, April 19, two MSMS students, senior William Johnson and junior Hamilton Wan, traveled to Belhaven University in Jackson, along with sponsor Dr. Morgan to take on the notorious challenge of competing in the United States National Chemistry Olympiad (USNCO) hosted by the American Chemical Society (ACS). The two competitors were the only representatives from the state of Mississippi.
To qualify, the participants first took the 60-question, 110-minute multiple choice Local Exam and scored within the top two of the school.
The USNCO format consisted of a 60-question multiple choice section, an 8-question written section, and a 2-part lab section, all to be completed within the total span of four hours and forty-five minutes. Around 1,000 students take the USNCO each year.
The top twenty scorers from USNCO are selected to attend a rigorous chemistry summer camp held at the Air Force Academy, and four participants are chosen at the end of the camp to represent the U.S. at the International Chemistry Olympiad, which will be held in the capital of Slovakia this year.
Information from this year's USNCO is currently still classified. For an idea on the difficulty of the exam, previous examples of labs for the national level include determining the identity of various unknown compounds by observing cross reactions, finding the rate of law of a reaction and measuring the concentration of hydrogen peroxide.
"The test was ridiculously hard, but I'm glad I took it because preparing for and taking it was a great learning experience," Wan stated. "I hope that next year, Chemistry Olympiad will be much more widespread throughout the school."
Along a similar vein of promoting the competition, the local ACS chapter for Mississippi is planning to expand the opportunity to the entire state next school year.
Preparation is seemingly essential for one's success in conquering the level of difficulty of USNCO.
"Hamilton and I spent a lot of time looking at old tests," Johnson emphasized. "It really helps having another person to prepare with."
Wan gives similar advice to those who are looking to compete next year.
"In terms of preparation, I think students who are interested in the exam should brush up on their lab skills and should also go over many practice tests," Wan commented.
For more information on ACS and USNCO, visit their website here.
Hang on for a minute...we're trying to find some more stories you might like.
About the Contributors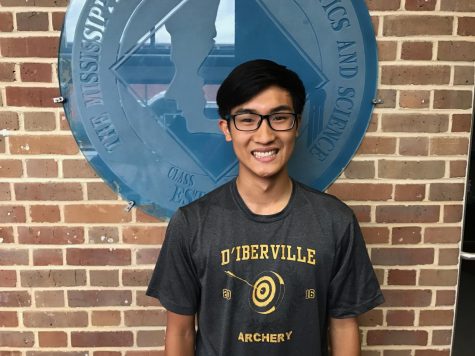 Gary Nguyen, Assistant News Editor
Hey! My name is Gary Nguyen, and I am the Assistant News Editor of The Vision.  You can pretty much describe me in two words – chess fanatic.  Aside...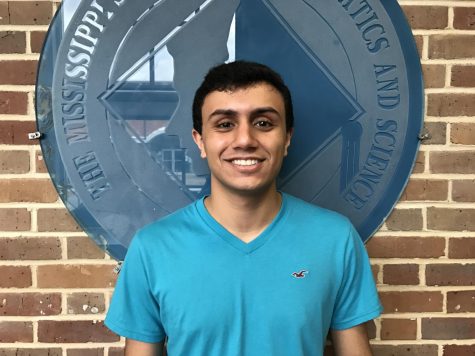 Yousef Abu-Salah, Co-Editor-in-Chief
My name is Yousef Abu-Salah, and I'm Co-Editor-in-Chief of The Vision. Aside from writing and editing articles, I really enjoy programming, exploring...