Caine: Three of the Best Songs on J. Cole's New Album
On April 20, 2018, J. Cole released his latest album, KOD, and gave the title three different meanings: Kids On Drugs, King OverDosed, and Kill Our Demons. He discusses the difficulties of his fame, the way that social media appears as a drug to this generation, his thoughts about what the government does with tax money, and most importantly, why you should not do drugs.
"Photograph"
This song is about how people fall in love based off of a picture of someone that they see on the internet. Cole puts himself in the shoes of a young guy finding a girl on the social media and trying to figure a way to talk to her. People nowadays are so caught up in social sites that they become addicted to it and its content.
Christian Rucker, a fan of the album, contributed to my opinion by saying that he feels that "this generation doesn't go by traditional getting together anymore. It's more of dating sites and looking at your phones for love."
The reality is that most people nowadays fall in love with your picture before the person.
2. "Motiv8"
On this track, Cole discusses the motivation to "get money." He makes you realize that this world truly does depend on money. I loved how he acknowledges that money is something that people cannot live without, but it is also something that you cannot take with you out of this world once you die. He also mentions how girls are beautiful being natural! This is important because we all love to run to make-up and hair extensions, but Cole expresses how it is okay not to have these things.
Lillian Scott, also a fan of the album, expresses her thoughts on Cole's lyrics on this song. She mentions how "Cole used to like the girls that had permed hair and were unnatural. Now he loves girls who embrace their natural hair, features, and personality."
This song will make girls more comfortable to reveal the "unfiltered" sides of them to the world.
3. "Once an Addict"
This song is an absolute tear-jerker. Cole discusses the details of his mother's alcoholism and emotional abuse from his step dad. In the midst of his mother's troubles, he felt like he had to run to drugs to deal with the pain as well. Towards the end of the song, he mentions how he regrets not being more supportive to his mother and more involved in the situation alone. Cole says how "sometimes pain is just a lack of understanding" and that opened my eyes to how pain could be lessened if we actually understood.
Rucker makes the comment that "a person cannot really know how you feel unless you have the same perspective, but then you might not understand because you don't have the same mind and emotion as that person."
Cole does a great job emphasizing how people just run away from pain with the use of drugs: "lost in a cloud of marijuana… fish out of water"
Cole has yet to disappoint with any of his albums that he has dropped so far. Let's be honest, everyone in the world is currently jamming to KOD and anxiously waiting for the next album to drop already.
Hang on for a minute...we're trying to find some more stories you might like.
About the Writer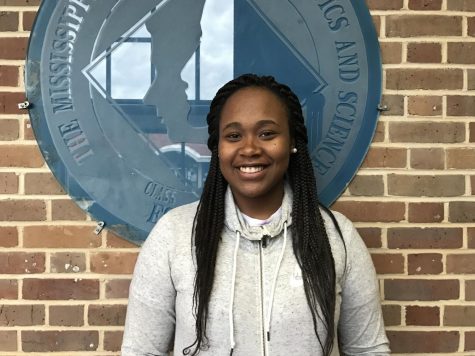 Aurelia Caine, Sports Editor
Hello everyone! My name is Aurelia Caine, some may know me by Scooby, and I'm the Sports Editor of The Vision. I enjoy playing multiple sports and hanging...