What Book to Read This Week Based on your Zodiac Sign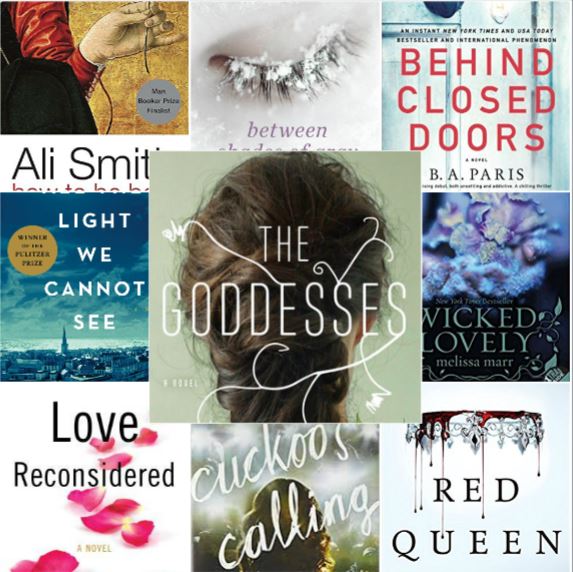 Aries are known to be bold, energetic leaders. They are known to be headstrong and determined to get what they want. Aries love a good adventure book with characters that create their own path. "The Red Queen" by Victoria Aveyard is a perfect book for an Aries. This book is all about a young girl who goes against the social norms in a dystopian society.
Tauruses are determined and dedicated to everything. The best type of books for them are the ones set in older times that appreciate the beauty around them. For the ones who appreciate the little things in life, "Wicked Lovely" by Melissa Marr is the perfect book. "Wicked Lovely" is all about how a girl's life is turned around when she goes against her own beliefs. A faerie king wants her, and all she knows to do is to ignore him using the beauty around her.
Geminis are known to be the curious and original ones. In our society, they are known to be the best communicators and some of the most social people. The perfect book for Gemini is "All the Light We Cannot See" by Anthony Doerr. This book is about a blind French girl who is trying to flee Paris when the Nazis come during World War II and a German orphan who is enlisted in the army because of his knowledge of building tracking instruments. The two fall in love when their paths cross. This story that goes against what is supposed to happen when French and Germans meet is the ideal book for Geminis who want to explore new viewpoints.
Cancers are known to be the ones who connect us to nature and our feelings. They are the ones known to value and protect their friends to the highest levels possible. For Cancers, the best book to read is "Between Shades of Gray" by Ruta Sepetys. This book is about a fifteen year old Lithuanian named Lina, who is forced to move into Siberia when the Soviets invade in 1941. She and her family are forced to live in the harshest climates with barely any food available. Her loyalties and her strength are tested, but she strives to protect her family.
Leos are the dramatic ones, the courageous ones and the entertaining ones. They want to be the center of attention and are known to be some of the best actors. "The Goddesses" by Swan Huntley is the perfect book for Leos. This story is about Nancy and her family who have moved their entire lives to Hawaii. Here she makes a very good friend named Ana. Their friendship keeps growing until the point when Nancy is leaving everyone else out of her life. Nancy comes to trust Ana with every little thing and would do anything Ana says. Leos would love this psychological novel about friendship and want to figure out what Ana's real ambitions are.
Virgos are not the emotional type; they are the clever and calculating people of our society. They like a structured organization and follow all the rules. The book for Virgos is "The Girl on the Train" by Paula Hawkins. Rachael is a girl who gets on the same commuter train every morning, the speciality with her is that she notices every single little detail. There is this couple, Jess and Jason, that she sees every day on her trip. One day, something is wrong, and then she gets involved in their lives. Calculating Virgos are not going to put down this book until they get to the end and solve the case of the couple.
Libras are the hopeless romantics and are all about the balance of friendships and relationships. The newest book for these lovers is "Love Reconsidered" by Phyllis J. Piano. In this book, Aleen Riddick's daughter's boyfriend dies in a horrible accident. As a result of this death, Aleen Riddick's marriage collapses. The two of them then go to the boyfriend's father, to bring their life back together. The romantic story of creating a life from nothing is perfect story for all Libras.
Scorpios are all about the passionate things. Their passion for their loved ones or anything they want is very intense. They are also known for being more in tune with the shadowy parts of life. "The Cuckoo's Calling" by Robert Galbraith is the perfect story for a suspicious Scorpio. This story is about Detective Cormoran Strike taking on the case of his supermodel sister dying. He has lost a leg in Afghanistan and many do not believe his credibility. Scorpios would be very passionate about the love for a sister and even more passionate about getting to the bottom of this death.
Sagittarii are typically the class clowns who know when to be serious and philosophical. With their varying personalities, the best book for a Sagittarius is "The Witness" by Nora Roberts. A young girl, who wanted to get away, decided to go drinking in a club. At this club, a strange man lured her away and completely changed the young girl's life. Fast forward to twelve years later, a woman named Abigail Lowry lives on the outskirts of a small town. The security of her house is intense with a fierce dog and firearms. The town police chief, Brooks Geason, is intrigued by her need for protection and he wants to get to the bottom of the need for the security. This book will thrill the Sagittarius with their want for adventure with a tad bit of romance and philosophical feelings.
The Capricorns are the mountain goats who also work hard to get to the top with their immense determination. For the serious and busy Capricorns, "The Queen of the Night" by Alexander Chee is the perfect novel. This story follows the life of Lilliet Berne, a soprano in the Paris Opera. She is offered immortality, but figures out that this was only offered to her because of her past. The author then takes us on a ride through her past as an orphan and eventually coming to her success as a singer. This book is wonderful for Capricorns because it shows a story of a younger person overcoming hardships to reach their goals.
Aquariuses are the type of people to be patient and silent, while being determined to get what they want. They typically focus on the group more than themselves, making them some of the best friends to have or the best team members. For the patient Aquarius, "Behind Closed Doors" by B.A. Paris is a good read. This book follows the story of the couple Jack and Grace. They are the ideal couple, but what happens in their house is another story. Jack is psychotic and tortures Grace behind closed doors. This story highlights Grace trying to escape from Jack's hands.
The Pisces are the artsy people who find beauty in everything. Their love for art and romance always get the best of them. The book for these art lovers is "How to be Both" by Ali Smith. This book follows two girls, one in England and the other an artist in the Italian Renaissance. The beauty of this book is that it can be read in multiple different ways and still get the same point across that beauty is everywhere.
Hang on for a minute...we're trying to find some more stories you might like.
About the Writer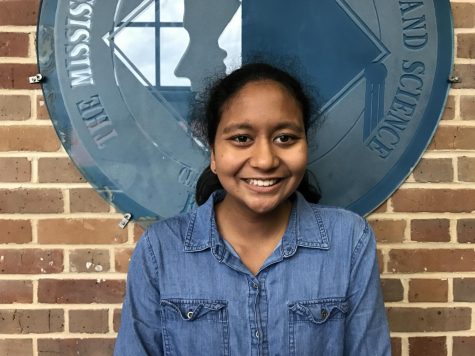 Likhitha Polepalli, Staff Writer
Hello world! I am Likhitha Polepalli and currently a junior at MSMS. I came from Northwest Rankin High School in Flowood, Mississippi.  I enjoy listening...