Movie Review: "The Graduate"
"
"It's like I was playing some kind of game, but the rules don't make any sense to me. They're being made up by all the wrong people. I mean no one makes them up. They seem to make themselves up," Benjamin Braddock"
— Benjamin Braddock
"It's like I was playing some kind of game, but the rules don't make any sense to me. They're being made up by all the wrong people. I mean no one makes them up. They seem to make themselves up," Benjamin Braddock said to Elaine Robinson while he sat in the car midway through their date. This quote is one of the main premises of "The Graduate," a film that MSMS students taking Dr. Easterling's American film class just finished viewing. "The Graduate" is an American comedy/drama that highlights the life of a newly graduated college student and his encounter with a woman who effectively seduces him.  
Benjamin has returned home after graduating in the East and is made uncomfortable by his parents and their friends at a welcome home party. While at the party, Benjamin connects with Mrs. Robinson, a friend of his parents', who asks him to take her home and eventually walk inside of the house with her. You can make inferences about what happens next. Then, we see Mrs. Robinson's younger daughter Elaine come into the picture and the story becomes even more complicated than before.  
We obviously can't talk about "The Graduate" without talking about the character development of Elaine. Elaine Robinson, played by Katharine Ross, is a character that many younger women in 1967 could resonate with. In the movie, Ross is portrayed as a very liberal and diversity-loving character throughout the movie. The first time we see a liberal tendency is when the movie shifts to University of California, Berkeley where we see Ross's character walking through the commons area wearing pants. It was not even until about the late 1960s, early 1970s that women were allowed to wear pants regularly and to class. Also we see that Ross's character has a more diverse group of friends–both male and people of color. Whether the director, Mike Nichols, thought Ross's character development through to this full extent or whether it was just a mistake, it was a brilliant piece to the intricate puzzle of "The Graduate."
"The Graduate" kept me thinking about how many students can resonate with Benjamin and his feeling of what they want to do after college. Even though college is supposed to give you a direction, it could also leave you even more confused about what you were destined to do in your life. After thinking about the movie, I am constantly brought back to the quote at the beginning of this article. Benjamin says that the rules are being made up by all the wrong people.  This gives way to the fact that parents and adults are the ones that usually make the decisions for the kids. When they make the decisions, they may not always be the decisions that the kids want, and it might leave them more confused or even destroy their life.
Many critics have positive reviews about "The Graduate." The film received Academy Award nominations for Best Picture (Lawrence Turman), Best Actor (Dustin Hoffman), Best Actress (Anne Bancroft), Best Supporting Actress (Katharine Ross), Best Adapted Screenplay (Buck Henry and Calder Willingham) and Best Cinematography (Robert L. Surtees). Mike Nichols won the Academy Award for Best Director. With all the drama going on in this movie, it is obvious why the movie was awarded so many nominations. Nichols did a great job structuring the story and adding in the key details that pushed the movie over the top.
Hang on for a minute...we're trying to find some more stories you might like.
About the Writer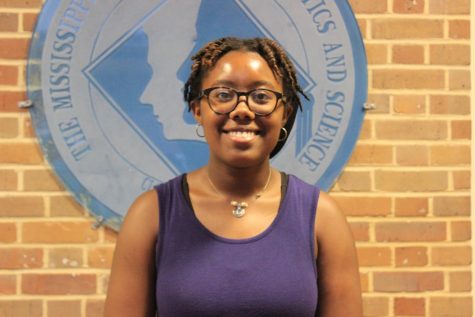 Kerrigan Clark, Assistant Web Design Editor
Hey! My name is Kerrigan Clark and I'm the assistant editor for web design and one of the social media assistants here at The Vision. I enjoy reading good books and painting more than anything.  After graduating, I plan on majoring in microbiology.  Here at MSMS I am apart of Wags and Whiskers, Voices in...