Lewis: Draconian Labor Laws in Mississippi
As some of you may know, teachers in West Virginia recently launched an unprecedented statewide strike as a response to ever-falling pay and benefits offered to teachers. At first, legislators passed a 5 percent pay increase for teachers statewide, but local teacher unions decried the measure as insufficient to cover the rising cost-of-living and insufficient retirement benefits. However, most teachers decided to go back to work regardless, ending the strike.
Such a strike is, however, impossible in the backwards state of Mississippi.  Labor laws are in place, making strikes and lockouts illegal; however, this is not the largest roadblock to striking. Instead, it is the attitude of workers and lack of class consciousness in Mississippi that continuously stymie advances in workers' rights. Sound contradictory? I assure you it's not.
Just last year, the Canton-based Nissan plant overwhelmingly voted to remain non-unionized, much to the chagrin of national labor activists. Nissan corporate officials repeatedly blasted workers with anti-union propaganda, even going so far as to threaten workers with the closure of the plant if they walked out or if the measure passed.  Unsurprisingly, this was enough to scare many laborers into submission, and the resolution to stay non-unionized passed with about 60 percent of the vote. Nothing will motivate a worker to stay under the boot of a corporation more than threatening their very job.
Mississippi is also an "at-will" employment state, meaning that employers can fire workers at any time for non-discriminatory reasons. Of course, this is rarely enforced, as employers can simply let you go claiming another reason than "because you're black/gay/a single mother/etc.," a right which the current administration has sought to protect.
Despite the almost complete lack of labor laws in Mississippi, many workers see little issue with how the system is run, or simply brush it off with an attitude of "that's just the way it is."  If factory workers, teachers, or any other underpaid workers were to rally for raises and new labor laws, I assure you that things would change quickly. However, with the amount of influence and pressure that corporations exert on economically backwards states like Mississippi, this is unlikely to occur any time soon.
Hang on for a minute...we're trying to find some more stories you might like.
About the Writer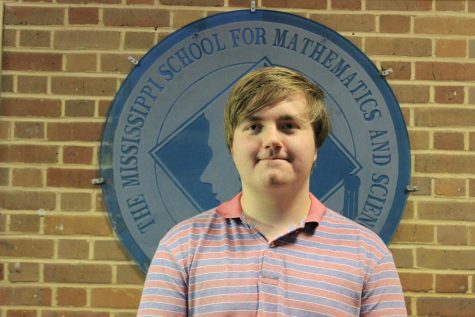 Timothy Lewis, Opinions Editor
Timothy Lewis is the Opinions Editor for the 2018-2019 school year for The Vision.  His hobbies include knitting, reading, napping at odd hours, and overdosing...