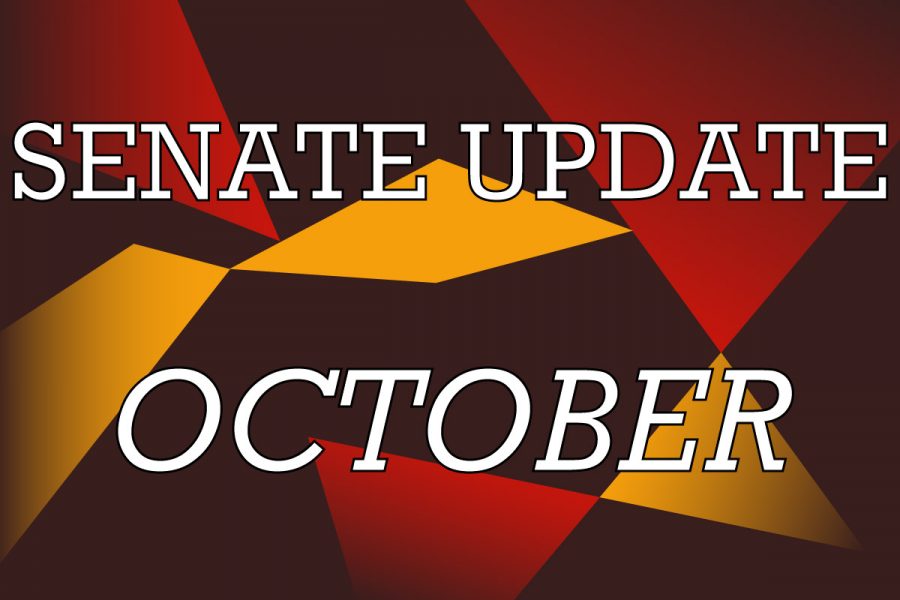 Senate Update: October
The Senate
With two months down and many to go, the MSMS Senate has been addressing possible changes to the school handbook. In October, Senators passed five bills, and Dr. McConnell and the administration are currently reviewing five previously-passed bills from September. 
The Bills 
Senator Isabella Lindley proposed a bill that would add evacuation plans, such as fire plan, tornado plan, flood plan and earthquake plan, into the handbook under the Discipline and School Safety section. Lindley's bill was passed for further consideration by the MSMS administration.
Senator Evangalia Guigley presented a bill that would rescind the current hammock ban in the MSMS handbook. The bill did not achieve a two-thirds majority and failed to pass.
Senator Nicholas Djedjos' bill would permit students attending school virtually to eat during class unless prohibited by the instructor, which the Senators passed. 
To conclude the month of October, Senator Makenna Riley proposed a resolution ‒ a suggestion to the MSMS administration ‒ that would bring attention to the need for better, organized plans of action regarding the current absence system. Riley's resolution suggests implementing online forms that are more accessible to the student body. Her resolution passed for further review by the administration.
The Senators' Opinions
Senator Aaron Wan expressed his positivity for all of the passed bills in October, noting the significance of the bills presented by Senators Lindley and Riley.
"I think Senator Riley's bill regarding a better absence notification system is especially important because there is a lot of confusion that can happen right now, since there isn't a uniform system that everyone uses to communicate absences, so even if one teacher/faculty knows that you are excused, that might not get communicated to everyone," Wan said. "I also think that Senator Lindley's bill was also very important and surprising that we didn't already have these evacuation plans in the handbook before."
Similarly, Senator Danielle Ryans felt that passing Riley's resolution as well as Djedjos' bill was relevant and significant for the student body.
"Passing Senator Djedjos' bill was important because I did not see a purpose for not allowing the students to satisfy a basic need. Students have different circumstances, but if someone is hungry while they are in class, they cannot focus and work properly if they are fighting hunger," Ryans said. "Senator Riley's resolution on using accessible forms to process absence notifications would not only make things easier for students and their parents but for administration and MSMS staff. Having such forms would eliminate any miscommunication or confusion on both sides."
Like Ryans, Senator Amy Zhang commends the bills that were passed in October, especially Djedjos' bill.
"I think Senator Djedjos' bill is great. He brought up the point that busy students might have to forego breakfast, the most important meal of the day, and attending classes on an empty stomach is detrimental to a student's health and well-being," Zhang said.
SGA President Michael Lu is optimistic about the changes that the MSMS Senate can make this school year.
"The senators are doing wonderful. We're making the most that we can out of virtual senate meetings. The senators are behaving and picking out specific things in the handbook, which is great," Lu said.
The Future
Three bills have already been proposed in November, with one passing and two being tabled for later. Dr. McConnell and the MSMS administration are expected to review and make decisions on previously passed bills from September and October in the upcoming weeks. The MSMS Senate will continue to reconvene virtually every Tuesday at 4:30 p.m. to continue to propose and consider bills.