Book Review: "Found"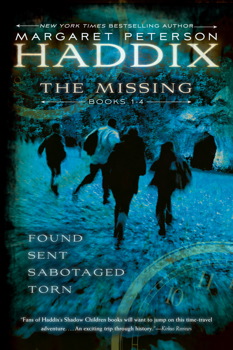 Do you need a book to keep you on the edge of your seat even after it is over? Do you need a book that does not let you put it down? Do you need a book that keeps you wanting more? This is the book for you. "Found" is the first book of eight in the series "The Missing" by Margaret Peterson Haddix.
Haddix is an award-winning author and is also the author of "Running Out of Time" and the series "Among the Hidden." This is one of her newer series that was completely finished in 2015 with the publication of the final book, making the series eight books plus two short eBooks.
"Found" is a mystery novel about time travel and kidnapped babies. Jonah and Chip, two best friends, were adopted thirteen years ago. At the same time, an airline attendant saw a plane appear and disappear out of nowhere. At the time of the book, Chip and Jonah receive anonymous letters stating, "You are one of the missing." Then they both get letters again, now stating, "Beware! They're coming back to get you." Not knowing who sent the letters and not knowing why they want him and his friend Chip, protagonist Jonah starts researching into his past.  He digs deeply and finds information that the FBI has the boys' adoption information along with numerous other surprising details. Jonah's sister then sees a man appear and disappear out of nowhere after leaving a file on a desk. In his attempt to get to the bottom of these letters and his adoption, Jonah goes to new heights to find out who he really is.
Anonymous letters, threats and time-traveling, what more do you need? "Found" tests the limits of trust and friendship. Haddix teaches you the importance of history and how changing history can lead to detrimental consequences. This book is the book for you if you loved "Among the Hidden" and love science fiction books. The only problem with this book is the actual science behind it, but if you do not look that deep into it, the book is beautiful. "Found" leaves readers with a stellar cliffhanger, but luckily for readers new to the series, the second book "Sent" is just a trip to the library away.
Hang on for a minute...we're trying to find some more stories you might like.
About the Writer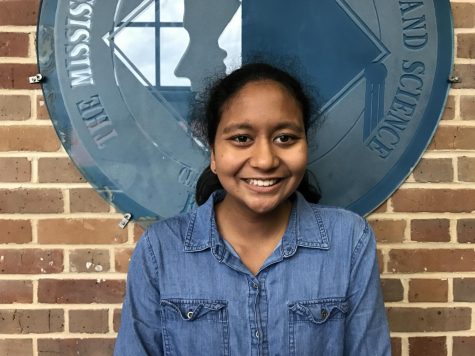 Likhitha Polepalli, Staff Writer
Hello world! I am Likhitha Polepalli and currently a junior at MSMS. I came from Northwest Rankin High School in Flowood, Mississippi.  I enjoy listening...