Book Review: "Unwind"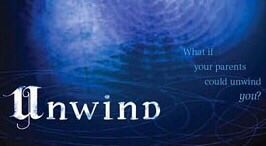 What if you could donate your entire body instead of a few organs or pints of blood? What if you didn't have a choice? You never know what nightmares the future will hold and then its too late. Your life is not your own anymore.
Abortion is a touchy subject no matter where you live, but Neal Shusterman takes this controversial issue and creates a world that I would never wish to live in: Pro-life and Pro-choice individuals go to war, the Heartland War.
But this book isn't a battle-torn war story; the real horror is what comes after the war. The government thought it could end the Heartland War with a compromise so preposterous that both sides would decide to cease fighting. They never believed that the suggestion would be accepted into law.
"
Work your mind… someone may need it one day."
Abortions are made illegal. "Life" cannot be touched after conception. However, when the child is between the ages of thirteen and eighteen, they can be "unwound" by their parents. All of their organs are used for transplants and their blood is delivered straight to the blood banks. Everyone convinces themselves that the lives don't "technically" end, that shipping the unwanted and problem-causing kids off to "harvest camps" means that they can finally get rid of a leech without murdering it.
But what if you can't afford to take care of a child for even their first thirteen years? That's where the traditional story of the stork gets involved. If an individual drops off their newborn on the doorstep of any home without being caught, the baby will then belong to the house's owner. "Storking" is a completely legal option after going through a pregnancy you never wanted to have.
Finally you have the extremely religious citizens who take giving 10% to their god(s) to a whole new level. They have children for the strict purpose of unwinding them. These children are known as "Tithes" and tend to see themselves as superior to the good-for-nothing "Unwinds." Tithes grow up with the idea that they are sacrificing themselves for the greater good of humanity and pleasing their god by doing so.
This book is a thrilling read from start to finish as each chapter gives way to complicated knowledge that changes how you view everything and everyone. "Unwind" is divided into seven parts and the "chapters" are tremendously varied in size, the shortest being half a page. At the beginning of each chapter, you get a name (Connor), group (Mob), or job title (Cop) that designates the third person point of view you will be experiencing. Because of this constant change of perspective, I never found myself bored, and the depth of the story added to my reading experience.
There is a great amount of character growth, especially seen in the main three characters: Connor, a troublemaker and runaway Unwind; Risa, a former ward of the state who wasn't talented enough to survive the budget cuts; and Lev, a Tithe from a rich family, must work together to survive, even if that means throwing their old values and habits away in the process.
So open this book and go on a twisted, action-packed journey. Learn the legend of Humphrey Dunfee, survive the "clappers," and don't get caught. Work your mind… someone may need it one day.
Hang on for a minute...we're trying to find some more stories you might like.
About the Writer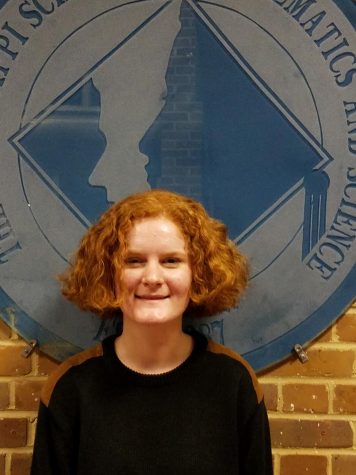 Sage Schaumburg, Entertainment Editor
Hey guys! My name is Sage Schaumburg, and I'm a current Senior at MSMS. My official unofficial job is Poll Creator (because I love polls), but my official...