Liao: The Bad Handwriting Problem
Have you thought about your handwriting lately? The ability to write is one of humanity's greatest strengths compared to other animals, yet we take it for granted. Bad handwriting happens to be one of a teacher's favorite tools in their arsenal to rag on a student.
Before we discuss anything, we must define our terms. From here on out, bad handwriting will be defined as handwriting that is hard for a reader to interpret.  This may seem like semantics; however, the "beauty" of the handwriting should not be considered. For example, cursive is the ugliest thing that humans have ever spawned, but it is easy to interpret. Therefore, it is not bad handwriting.  
Generally, the handwriting is legible with extra effort from the teacher. Otherwise, the student could not progress through school. The invention of computers has also been a savior of the modern student with bad handwriting. Due to this, there are not significant resources devoted to aiding students with bad handwriting and as a result, many students get stuck with bad handwriting and it becomes part of their personality file. But what causes it, and why is it so hard to correct?
The causes of bad handwriting can be generally classified into medical and non-medical. In the case of most medical causes, the person has little to no control over their handwriting. This can be caused by something such as trauma to the brain, which are outside the scope of this article. The non-medical causes are things like improper instruction or intentionally fudging it. Most people learn to handwrite in their early years and then slowly improve it over time, stopping at different points for different people. However, the Bad Handwriting Problem, when it has reached an older age such as high school, becomes extremely recalcitrant. Why is this? The phrase, "Old habits die hard" comes to mind. Or even, "You can't teach an old dog new tricks." While a teenager is by no means old, they have written with their style of handwriting enough that it has been completely ingrained in their brain.
It is hard for older students to correct their handwriting just as it is hard for an older person to learn a new language. At this point, you may be saying, well if they would just slow down and take their time, it wouldn't be a problem. This is usually true. Many students have resolved to write slower and correct their problem. Then, they are confronted with the sweatshop conditions of a modern school test and realize that they won't finish if they write slowly. They then speed it up, lapsing back into bad handwriting, further reinforcing their bad habit. It is also hard to be completely focused on your handwriting when you have challenging problems staring you in the face. They resolve to correct their bad handwriting every once in a while and this cycle continues (not like I'm talking about myself or anything).  
It is much easier to learn things when you are young. I believe that people underestimate just how much impact their youth has on their life, but that is outside of the scope of this article. Just like it is much easier for children to learn a language, it is much easier to learn to write well and retain this skill for the rest of their lives. Therefore, I believe that extra time needs to be devoted to promoting good handwriting in elementary school. For first and second grade, it needs to be one of the focuses. I believe that third through fifth grade should have weekly or so handwriting classes to maintain the skill.
If I still have not given you a reason to dump precious taxpayer dollars into funding handwriting classes, consider doctor handwriting. Lots of people make fun of doctors for their notoriously bad handwriting. But poor doctor handwriting kills 7000 people annually and injures 1.5 million annually due to pharmacists and patients misinterpreting their instructions. How much are human lives worth? I think that the benefits of a handwriting class and saving lives would far outweigh the costs of implementing handwriting classes. Most classes in elementary school are fairly time inefficient regardless when looking at their cost/benefit analysis. We could fit a handwriting class in the time that children spend at school.
The Bad Handwriting Problem is very pernicious once established. It would pay well for teachers of the young to give their best effort to make sure it is corrected. I believe that if a student is considered to have bad handwriting, it needs to be stopped early in the education system. Unfortunately, it may be too late for me.
By the way, I was joking about cursive.
Hang on for a minute...we're trying to find some more stories you might like.
About the Writer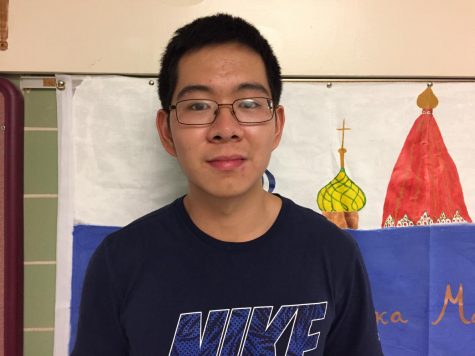 Kevin Liao, Opinion Editor
Hey! I'm Kevin Liao and I'm the Opinion Editor for the 2017-2018 Vision. I have no prior journalism experience but I'm super excited to dip my hand...