MSMS Science Bowl Team Advances to National Competition in D.C.
The two MSMS Science Bowl teams, Team A and and Team B, competed in the Regional Science Bowl against 17 teams across the state of Mississippi last Friday in a tournament hosted by MUW in Nissan Auditorium. In the final match, the MSMS teams faced each other, ending in a win for Team A. Because of their win, Team A will compete in nationals in Washington, D.C. in April.
After the end of the qualifying round, eight teams advanced to the single elimination round.  The MSMS B team remained undefeated in the qualifying round. In the single elimination round, Team A played Oxford II, and the MSMS B team played Jackson Prep II. Both MSMS teams won and advanced to the semifinal rounds where they played Oxford and Jackson Prep again. Both MSMS teams won again, leaving them as the two final contenders. During the first half of the match, the score remained pretty close, but Team A began to pull away in the second round to secure the win and a trip D.C.
"
Our teams did great!"
— Dr. Elizabeth Morgan
"Our teams did great!" said sponsor, Dr. Elizabeth Morgan.
Team A is comprised of seniors Yousef Abu-Salah, William Johnson and Gary Nguyen and juniors Hamilton Wan and Maria Kaltchenko. Team B is comprised of seniors Harpreet Singh and Vivienne Tenev and juniors Dev Jaiswal, Michelle Luo and Indu Nandula.
A great deal of work went into preparing for the competition in both practice and self-studying.
Team A member, Yousef Abu-Salah, detailed how the teams prepared.
"The teams have been preparing since the beginning of the year, having practice every Wednesday and later also on Thursdays. Practice usually involved mock eight-minute rounds that would mimic the actual competition, where we would be asked different questions in the categories of math, physics, chemistry, biology, earth and space science, and energy. Through repeated practice and self-studying, both teams became prepared for the competition."
Team A member, Gary Nguyen, commented on the success of his team and expressed his excitement for making it to nationals.
"It was an exciting opportunity to have been a part of, especially with it being my first time competing, as well as getting a chance to compete at nationals in D.C. my senior year. I couldn't have done it without my dedicated team members, and many thanks to our great sponsors, Dr. O and Dr. Morgan, for all that they do."
The competition was a hard-fought win for the teams. Team A competed against Oxford High four times in a row to meet Team B in the last round.
Team A member Hamilton Wan expressed his anxiety throughout the tournament.
"
It was really intense and nerve-wracking in the moment, and going against Oxford four times in a row was terrifying, but it was very very fun."
— Hamilton Wan
"It was really intense and nerve-wracking in the moment, and going against Oxford four times in a row was terrifying, but it was very very fun."
The two teams will continue to compete against each other to prepare Team A for nationals.
Junior Team B member Dev Jaiswal commented on his experience with Science Bowl this year, wishing his fellow A team members the best of luck in their future competitions and detailing his hopes for next year.
"Science Bowl was an incredible experience!" Jaiswal said. "This is my first year doing Science Bowl, and I was so happy that I made it on to the B team.The day was very exciting, and our B team did a lot better than we were expecting, managing to meet our A team in the top two finals. I'll never forget Dr. Morgan's expression when we all learned that both MSMS teams had made it to finals, and that no matter what happened in the last round, she was taking five kids to Washington. She and Dr. Odom are incredible coaches. Best of luck to our A team at nationals. I know they will represent MSMS wonderfully, and the B team is going to give them everything we have in practice until then. Next year, I hope to make the A team and go to nationals. It's going to require a lot of hard work, but I am excited for that."   
At nationals, Team A plans to keep a promise they made to Oxford High after they defeated them in the competition.
"We will try to not only represent MSMS well in Washington D.C., but also fulfill a promise that we made to Oxford after we beat them in the competition. That promise was to get farther in the tournament than they did, which was 7th place nationally. That is a daunting task to fulfill, but I believe that we are ready for the challenge," Abu-Salah stated.
Hang on for a minute...we're trying to find some more stories you might like.
About the Contributors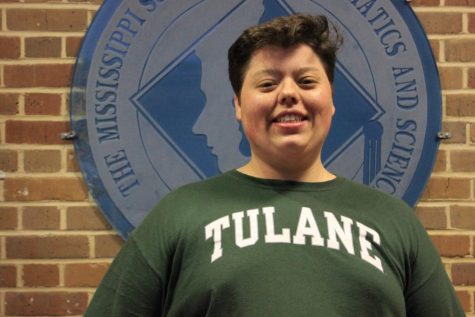 Brady Suttles, News Editor
Brady Suttles, a senior at MSMS hailing from Meridian, MS, is the returning News Editor for The Vision. When he isn't rapidly editing articles and asserting...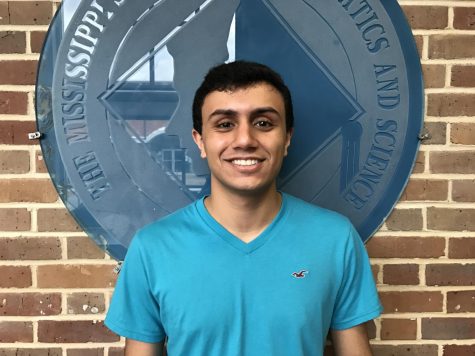 Yousef Abu-Salah, Co-Editor-in-Chief
My name is Yousef Abu-Salah, and I'm Co-Editor-in-Chief of The Vision. Aside from writing and editing articles, I really enjoy programming, exploring...