Ugandan Knuckles: A Mistaken Case of Institutional Racism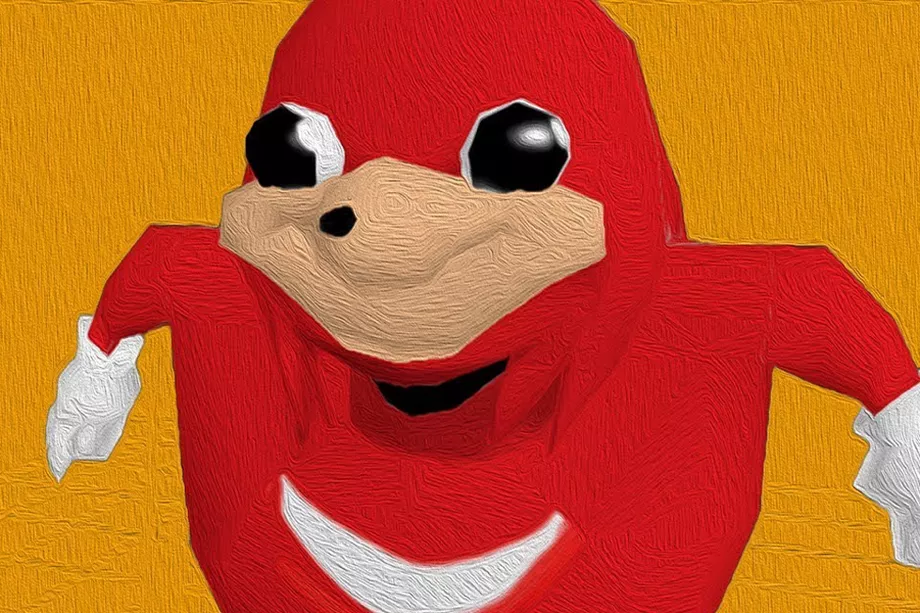 Ugandan Knuckles. A small meme that came from the depths of VR Chat, a relatively new game that has since exploded in popularity. This meme can be traced back to one video that was uploaded on Youtube, where this very same echidna is given a Ugandan accent and proceeds to wreak havoc in the game. The video in question is below:
https://www.youtube.com/watch?v=Hx join2buY 8
This seemingly harmless meme has caused quite an uproar in the past few weeks, causing multiple people to accuse it of being racist while others simply enjoy it for its stupid humor. With its every growing popularity, various companies and other corporations have used the meme for social media publicity and other forms of advertising in a relatively peaceful and innocent way. Examples of this can be in the backlash that Razer and the Overwatch League both received for using this meme. Various YouTubers and other famous personalities have also called back to this meme, making innocent jokes simply to use a internet turned to their advantage. However, these corporations and personalities have now been accused of racism for simply using the meme, and this article is primarily meant to speak on the merits on this argument.
This argument, to put it bluntly, is ridiculous. While stupid, these YouTubers and companies should not be accused of racism for simply using a meme that they did not even create.
By definition, the Ugandan Knuckles meme cannot be racist as it is an assumption on nationality and not race. Therefore, one could say that it may be offensive to a certain culture but not on an entire race. I could end the argument right there and move on, but I will humor the counterargument.
First, the idea of Ugandan Knuckles does not promote any supremacy, ideology, or principle. Therefore, it cannot be racist. The critics of the meme must then be basing their argument on the idea of institutional racism.
Institutional racism is defined as the concept that some people possess an advantage from the moment they're born due to their complexion, primarily due to the societal structure that treats them as superior even without them actively being racist. This can be done either through historical measures like wealth inheritance or implicit bias such as employment opportunities. Basically, the institution has basically activated certain opportunities on the basis of your skin color.
I bring this point up mainly to speak on how the belittling of a demographic that is not constitutionally empowered like you leads you to exploiting that privilege. By exploiting this, the race-related situations that you are participating in is an example of institutional racism. This is how double standards are usually justified.
The case of double standards is a valid one; however, in this case, I believe that it is being applied too broadly. Institutional racism is very complex issue that can be explained simply using black and whites. The detractors of the Ugandan Knuckles issue frame it as the Ugandan population, whose accents would be the punch-line of the joke, are institutionally inferior to the other people that are continuing to belittle and oppress the Ugandan citizens. This argument, however, is absolutely full of flaws. It ignores many conditional factors and aims to make a sweeping generalization on a basis of very little evidence.  
The conditions that ignores are the fact that the joke is currently universal. Everyone in the globe is referencing this joke with no clear institutional structure. People have put Ugandans as the victims, yet, this would only work if Ugandan people were the only ones in the world being oppressed, which is not true. Some people have tried comparing the Ugandans to minorities in the Western world; however, you can not do that as the Ugandan people are not currently being oppressed under a sort of thumb of the Western world.
The argument also ignores the character Knuckles. For all we know, the Ugandan incarnation of Knuckles may sound exactly like the meme. The emphasis of Knuckles is not the Ugandan part but rather Ugandan Knuckles is the creation of fantasy. This means that he can sound however people want him to sound, regardless of accent. Accent is also not genetically associated with race, and if you are doing it based on the link to nationality, then the claim of racism is weakened even further.
In all of my research, I have yet to find evidence of someone using this meme to promote superiority. Most people just use whatever accent first comes to mind of for Ugandan people, and the product of that is what we see in Ugandan Knuckles. This could be classified as a stereotype, but stereotypes about accents are completely harmless as there is no superiority in what a person's accent is like in this case. Therefore, it cannot be racist but considered as a harmless stereotype.
The meme is much more inoffensive than people make it out be. It obviously does not represent anything racist, neither on principle or institutional level. There is no oppression occurring here. Ugandan Knuckles is simply a stupid meme. Nothing more. Nothing less.
Hang on for a minute...we're trying to find some more stories you might like.
About the Writer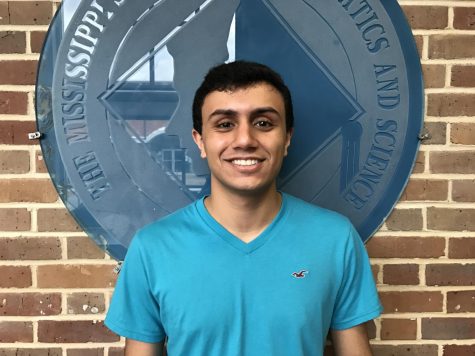 Yousef Abu-Salah, Co-Editor-in-Chief
My name is Yousef Abu-Salah, and I'm Co-Editor-in-Chief of The Vision. Aside from writing and editing articles, I really enjoy programming, exploring...