Liao: The Gravy Problem
A recent debate has swept MSMS by storm. A faction has been claiming that gravy is not soup, contradicting long-held wisdom by soup experts, such as MSMS senior, Steven Chung. Chung has monitored epidemics of this belief for a few years now and believes that this is one of the worst that he has ever seen.  
Like everything, we must define our terms. According to Dictionary.com, soup is "a liquid food made by boiling or simmering meat, fish or vegetables with various added ingredients." The definition of gravy is "the fat and juices that drip from cooking meat, often thickened, seasoned, flavored, etc., and used as a sauce for meat, potatoes, rice, etc. Therefore, by definition, gravy is a subcategory of soup, making it soup. Both definitions include a liquid food that has been cooked with meat.
I could stop here, but I want to make sure that there is no doubt that gravy is soup. If gravy is not soup, why is tomato soup included in the category of soup? People often argue that soup has things inside of it which distinguishes it from gravy. Tomato soup does not have things like cubed beef and potatoes inside of it. Tomato soup is often eaten in isolation. Sometimes, it is eaten with crackers, making it like cereal.
And what is cereal? It is a subcategory of soup. Google defines breakfast cereal as "a soup made from processed cereal grains." Another common argument is that gravy is a dipping sauce. Some soups are dipping sauces as well. People dip crackers into tomato sauce. If I eat some leftover gravy with a spoon, I am doing the same thing that I would do with regular soup. Some people eat gravy in isolation as well. There is no rational argument for gravy not being soup. It pays dividends to be on the lookout for sufferers of the Gravy Problem. This problem has been shown to be recalcitrant to logic and reason; it is wise to catch it early.
Hang on for a minute...we're trying to find some more stories you might like.
About the Writer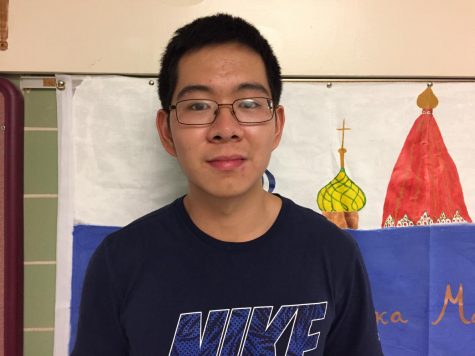 Kevin Liao, Opinion Editor
Hey! I'm Kevin Liao and I'm the Opinion Editor for the 2017-2018 Vision. I have no prior journalism experience but I'm super excited to dip my hand...