Album Review: "Violent Things" by the Brobecks
The Brobecks are one of those bands that I stumbled upon accidentally, and while they have four albums out there in the world, three of them are only (legally) available on Bandcamp. This band will be of interest to true Panic! At The Disco fans because Dallon Weekes, former member of Panic, was first part of The Brobecks. Another fun fact: Dallon Weekes is now a part of a new musical group that calls themselves I DONT KNOW HOW BUT THEY FOUND ME, referencing Dr. Emmett Brown from "Back to the Future."
Their last album "Violent Things" was the first of the four that I discovered and is the one that I will be reviewing. It was released in 2009 and is the only album that can be found on Spotify.
"
Everyone is better than me, I think."
The strumming of guitar followed by the tinkling of piano keys and crashing cymbals that opens "Better Than Me" immediately piqued my interest when I discovered this song half a decade ago. The song tells the story of a guy who finds himself less appealing than others: "Everyone is better than me, I think." While the lyrics are somewhat sad, they are disguised by an upbeat soundtrack.
"Could this be love at first sight, or should I walk by again?" The next song on the album, "Love At First Sight," opens with a gentle strumming of guitar that has the listener feeling the love before the lyrics even fill your ears. The various types of bells and the constant rhythm of the song convey the happiness that the man feels when he is in love.
"
Could this be love at first sight, or should I walk by again?"
"Visitation Of The Ghost" talks about a girl who is not who she seems and has a more sinister and almost old-school detective-like sound while "Le Velo Pour Deux" has a warmer and slower tone that reminds me of Paris, specifically navigating the streets by bicycle.
Take a listen to the album and find your own meanings to songs such as the more intense "Small Cuts," which describes people doing drastic things for "attention." With 13 songs in total on "Violent Things" and three other albums, it will be a long — and hopefully — grand journey through The Brobecks.
Hang on for a minute...we're trying to find some more stories you might like.
About the Writer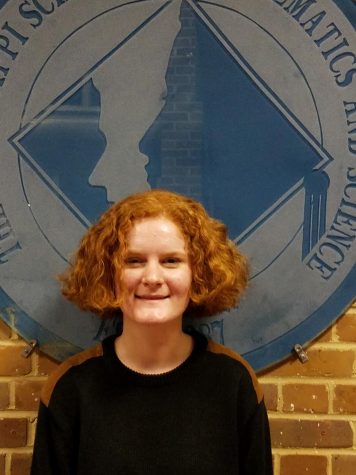 Sage Schaumburg, Entertainment Editor
Hey guys! My name is Sage Schaumburg, and I'm a current Senior at MSMS. My official unofficial job is Poll Creator (because I love polls), but my official title is Entertainment Editor. If you find me at a time that I'm not having a stress-induced breakdown, I would love to have a nice conversation about anything that isn't school related. My hobbies include reading, drawing, singing, dancing, acting, and I'm also the Secretary of Animanga Club (woo).