Book Review: "Delirium"
If you ever need a book to read to escape from reality, this is one of my first recommendations. The characters, the plot and the setting itself are gifts from the author Lauren Oliver. Delirium is the second novel from Oliver and the first book in the dystopian trilogy. Delirium is a novel that will keep you at the edge the entire time, forcing you to forget your current reality and dive into a world of dystopia in America.
This story sets in a world where love, amor deliria nervosa, is forbidden and a disease. This human emotion was considered a disease sixty-four years before the time of Delirium because the U.S. was in a complete disorder and a totalitarian government was put in place. Several years later, a mandatory cure for anyone over eighteen was put into place by Cormac T. Holmes, a scientist who worked for the government. There are many laws in place to keep kids from falling in love such as the separation of the genders. To keep the genders separated the government made laws outlawing parties and listening to music about love. After they are cured and evaluated, girls and boys are matched accordingly to physical appearance and intelligence.  
Lena, the protagonist, is a scared little girl who believes that love is a terrible disease because her mom was in love with someone. She is terrified to break the rules and is just waiting until she is eighteen to get the cure. Before this occurs, Hana, Lena's best friend, is a rebel going to parties, staying out after curfew, which is basically everything expected of a rebellious teenager. Soon, she convinces Lena to go to a party with her, marking the downfall of Lena's faith in the test. These parties lead to Lena meeting Alex, a cute boy who intrigues her. Alex leads Lena into a world that she never knew existed.
Love, the destroyer of all logic and organization and the creator of bone-crushing hugs, is the reason a person's heart beats a little bit faster and the biggest reason life is interesting. Oliver created a twisted tale of when this necessity of life is taken away. She shows the true reality of a world without love: everyone becomes mindless robots that have no passion other than just going with the movements. Delirium shows that love is a part of life and is needed to live a happy and worthwhile life. The book also shows that conforming to society's perfect person is not recommended nor required. Overall, the book has great character development, an interesting setting and a thrilling plot and would be recommended for anyone with a love for dystopian and fantasy novels.
Hang on for a minute...we're trying to find some more stories you might like.
About the Contributors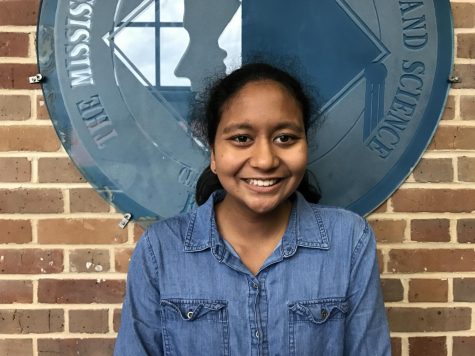 Likhitha Polepalli, Staff Writer
Hello world! I am Likhitha Polepalli and currently a junior at MSMS. I came from Northwest Rankin High School in Flowood, Mississippi.  I enjoy listening to K-pop (especially BTS), reading books, crocheting, and making crafts. I plan on majoring in biomedical engineering or computer science.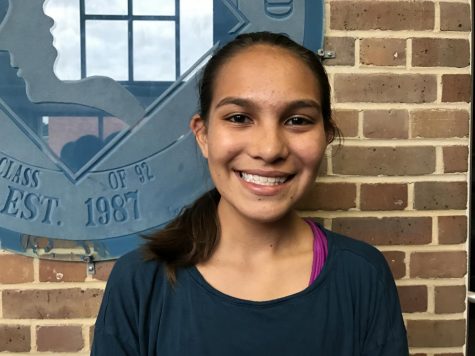 River Gordon, Staff Writer
I'm River Gordon, and this is our newspaper. I'm here with my old man, Yousef and my teacher Mr. Richardson-. Everything in here has a story and a price. One thing I've learned after two weeks – you never know WHAT story gonna come on that paper.
I love watching TV Shows like Pawn Shop, Tanked, Death Note, Grey's Anatomy, Reign, and Psych. This is my first year at MSMS and newspaper, I hope I do well. Feel free to come up and talk to me about anything because I can be very talkative. However, please note my bed is very comfy so you might not see much of me.