"Heading" to the Top
Last Thursday, the MSMS Lady Waves soccer team beat Philadelphia 9-0 in their district opener at Philadelphia.
"We played nice team soccer tonight," said coach Chuck Yarborough. "The girls demonstrated the hard work they've put in to generate more consistency passing and finishing. Our communication was strong as well."
Amber Means and Erin Williams, both juniors, led the scoring with three goals and one assist each. Seniors Gabby Kennedy and AK Mynatt and junior Mia Riddley scored more goals. Juniors Madison Wypyski and Zariah Wright each added an assist.
Co-captain Sarah Swiderski was proud of the team's effort. "There was a lot of good work from all of our players, and I was really happy with our passing and communication," Swiderski said.
In the second match of the evening, the MSMS Blue Waves lost 2-0 to Philadelphia.
Junior Devin Chen said, "Coming into the second half, we opened up the field with smarter plays and were able to move around the ball more, but we were just not able to finish our offensive plays."
"We improved play with more opportunities," said Coach Morri Mims. "We just didn't finish."
"We played our hearts out and really stood our own, but we ultimately came up short due to our lack of communication and failure to focus on the possession of the ball," junior Kaelon McNeece. "Now we're going to start working on specifically improving those two things."
Hang on for a minute...we're trying to find some more stories you might like.
About the Writer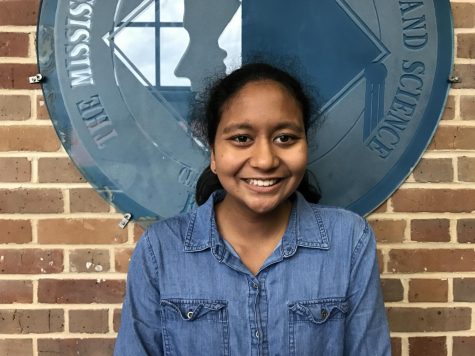 Likhitha Polepalli, Staff Writer
Hello world! I am Likhitha Polepalli and currently a junior at MSMS. I came from Northwest Rankin High School in Flowood, Mississippi.  I enjoy listening to K-pop (especially BTS), reading books, crocheting, and making crafts. I plan on majoring in biomedical engineering or computer science.