Presenting MSMS Athlete of the Week
The title of MSMS Athlete of the Week goes to David Thaggard. While a student at Clarkdale High School, David participated in tennis, cross country, soccer and football. Currently at MSMS, he takes part in soccer, cross country, swimming, tennis and ultimate frisbee.
"I feel like more individualized sports such as swimming, cross country, and some aspects of tennis are more tailored for MSMS. However, I enjoy playing soccer, tennis and cross country just as much at MSMS as at my old school," states Thaggard.
David is known for being a great teammate and putting forth lots of effort. He is a leader in and outside of his multiple sports.
"David is easily one of the best players on the soccer team and he has an awesome attitude during games. Last soccer season he played goalie and so he had a great angle on the field for games and always helped direct us and let us know if something could be fixed in our positioning. In ultimate he's an awesome thrower and we connect really well when I give the signal that I'm going deep. He's also one of the best out there at ultimate as well," said Thaggard's senior teammate Beckett Voges-Haupt.
Being a student at MSMS could be a bit challenging, and being an athlete could make it a little more difficult. David manages to balance his sports along with his academic responsibilities like Young Republicans, Mississippi Model Security Council, AP Calculus II and AP Physics C.
"I balance my schoolwork with sports and clubs mainly through getting my work done early and a lot of managing my time. Also, working efficiently has helped me balance my work," Thaggard explained.
Hang on for a minute...we're trying to find some more stories you might like.
About the Writer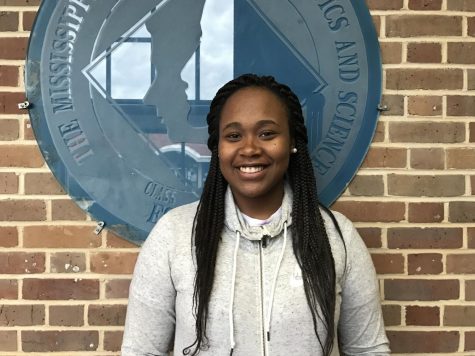 Aurelia Caine, Sports Editor
Hello everyone! My name is Aurelia Caine, some may know me by Scooby, and I'm the Sports Editor of The Vision. I enjoy playing multiple sports and hanging...