Hatcher and Gerber are Presented on Charity Ball Court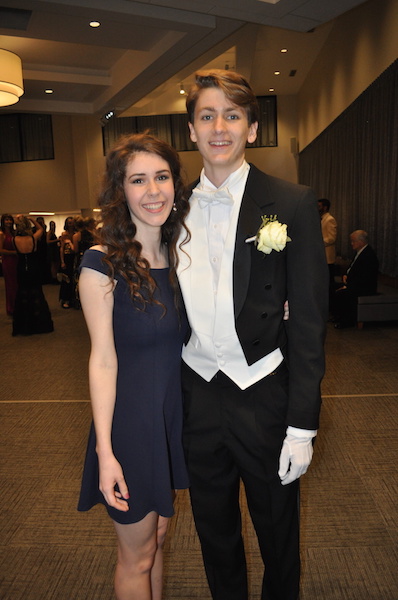 Hang on for a minute...we're trying to find some more stories you might like.
Seniors Russell Hatcher and Hillary Gerber were presented Saturday, April 1, at the annual Junior Auxiliary Charity Ball at the Trotter Convention Center in Columbus.
"It was really cool having been to the ball for so many years and seeing the people being presented on the court. I never imagined myself as one of them and then suddenly I was," Hatcher said.
The court consisted of 24 high school seniors and the Charity Ball King and Queen. This year's King and Queen were King George Stephenson Hazard, Jr. and Queen Margaret Jane Butler.
"I've been to the ball before and I was usually in the balcony, but this year it was really nice to be on the court and to stand on stage," Gerber said.
The Charity Ball is put on by the women of Junior Auxiliary of Columbus, a women's group that does outreach in the local school district.
This year's theme for the ball was "The Power of the Crown."
The charity ball serves as the primary fundraiser for Junior Auxiliary, but also ties into Columbus' Pilgrimage season.
The 77th annual Spring Pilgrimage of Columbus is March 3o through April 8.
The Spring Pilgrimage offers several annual events including "Tales from the Crypt," home and garden tours, a kickoff party, a half marathon/5k, and the Charity Ball.