Abu-Salah: Travel Ban "Not the American Way"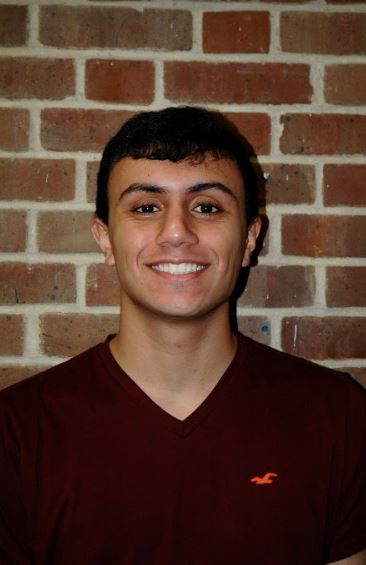 Hang on for a minute...we're trying to find some more stories you might like.
During his first week in office, President Trump signed an executive order that prohibited all immigration to the United States from seven Muslim-majority countries. In retaliation, some of those same countries have now suggested they will ban anyone with American citizenship from entering their countries.
During his first week of office, President Trump signed away my heart and heritage in one fell swoop. All of my life, I have been a proud American citizen. Born and raised in both rural Flowood as well as a combination of many Middle-Eastern countries, I always seemed to possess two seemingly distinct identities are not mutually exclusive: my Arabic-Muslim heritage and my American identity.
This order has caused those identities to clash once again, and it feels terrible. I have countless family members scattered throughout the Middle-East, enduring terrible war zones and facing countless atrocities. They lie in these banned countries, and I just don't understand what they did to deserve this fate. They are innocent people who only wanted to escape the terrors of war, escape that disgusting grey sky, and escape those seemingly endless drones.
This is not the American way. This is something far from that. They say this keeps America "safe." They say this will "Make America great again." Yet, I fail to see how cowardice and the refusal to help innocent people classifies as a valiant and necessary action. I fail to see how defying the Constitution is a good thing. I fail to see reason in any of this.
All I want to do is bring my grandmother who resides in Yemen away from there. She expected to come at around February 10 in order to stay with us, but this is now not possible. She is alone. She has experienced countless tragedies, and she will now continue to feel more pain. She is in the epicenter of one of the most dangerous countries in the world, and there is no way for me to aid her. There is no way for me to by her side. I am now a bystander in all of this, and it seems this will continue to be for some time.
This travel ban has not only affected those poor souls that are now stranded on seven dangerous islands. It has also affected the incredible people that migrated over here and have called it home for decades. Discrimination has come to an all-time high, with countless incidents being reported throughout the United States. I felt this discrimination first-hand, and it reminds me of the discrimination that was felt at the initial moments after 9/11 by my parents.
Every day, they were constantly dehumanized and mocked. Rocks were thrown their way, and they were blamed for something that they had no part of. We, of course, left this terrible place soon after, but its effects can still be felt today. This is emphasized by my six airport stops for "security checks," although it is the same thing every time. Now, this discrimination has resurfaced, although it pales in comparison to what was felt after 9/11. Now, some notes of hatred as well as some terrible comments directed my family's way have made up the majority of the discrimination that has recently been felt.
This ban not only serves as a severe form of unconstitutional discrimination, but it also stands as a symbol for America's new posture towards both Muslims and Islam in general. We, as American citizens, have now turned our back on the victims of of the world's worst current humanitarian crises. We have shed the ideals that shaped our country in return for an unrealistic "safety," and the body count that ensues will be put on us and every other country that has taken this route.
All we are doing is playing into the Al Qaeda and ISIS narrative that the West is no place for Muslims, and that alone will serve as the most dangerous obstacle to America in its hopes for safety. We, as Muslim-Americans, are now a paradox, because it seems that these two cannot be one and the same. This truth, this sad, sad truth, has tainted the image of the United States that I know and love, leaving it as a hollow corpse as well as leaving countless shattered dreams in its wake.