PinkPantheress' 'I must apologise' brings back nostalgic vibes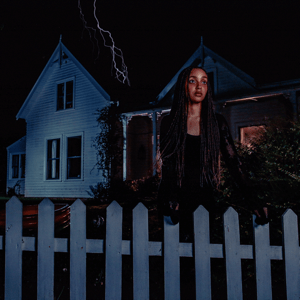 Breakout artist PinkPantheress released her latest track "I must apologise" on Oct. 6, a song which not only uses amazing beats and catchy lyrics, but also creates a nostalgic vibe for listeners.
2021 has been a successful year for PinkPantheress. The 20-year-old British artist first went viral on TikTok with her track "Just for Me" in September. After her success, she released more TikTok hits such as "Pain" and "Break Down." Fans were captivated with the singer's soft voice, catchy lyrics and grunge-punk aesthetic.
PinkPantheress' signature recipe to her rising success is to sample early 1990s and 2000s tracks and blend a lot of different genres into her music, all combined to create what she calls a "new nostalgic" type of music. Her most popular tracks all have a soft jungle, garage-inspired feeling to them.
PinkPantheress' latest track "I must apologise" is written from the perspective of someone who can't stop lying and loses their relationships as a result.
The track samples the 1991 classic "Gypsy Woman" by Crystal Waters. "I must apologise" is another helping of PinkPantheress' unique vibe, where she reworks past hits in new and innovative ways. The track creates an amazingly smooth blend of pop, funk, R&B, garage and trip-hop music.
The track is topped off with lush vocals throughout, along with relaxing and upbeat chord arrangements.
The chorus is the best part of her track, with PinkPantheress singing "I must apologise / Before I еnd the night / It's not a game I want to change / Thеse days end up something the same / The way it did some years before / I've lost so much, I'll lose some more." The fast-paced beat mixed with the background's bouncy bass and catchy drumbeat will leave the listener immersing themselves into their own ideal fantasy as they listen.
PinkPantheress' "I must apologise" is one of many singles on her 10-track debut mixtape To Hell With It, which was released on Oct. 15.
Like her previous work, "I must apologise" has become one of the many melodic bops of the month that will have you dancing in your room for hours as you play the song on repeat. With her eccentric style and creative ability to create modern music that brings back underground and forgotten beats from the past, the alternative pop singer will be on her way to become one of the top artists of the year.