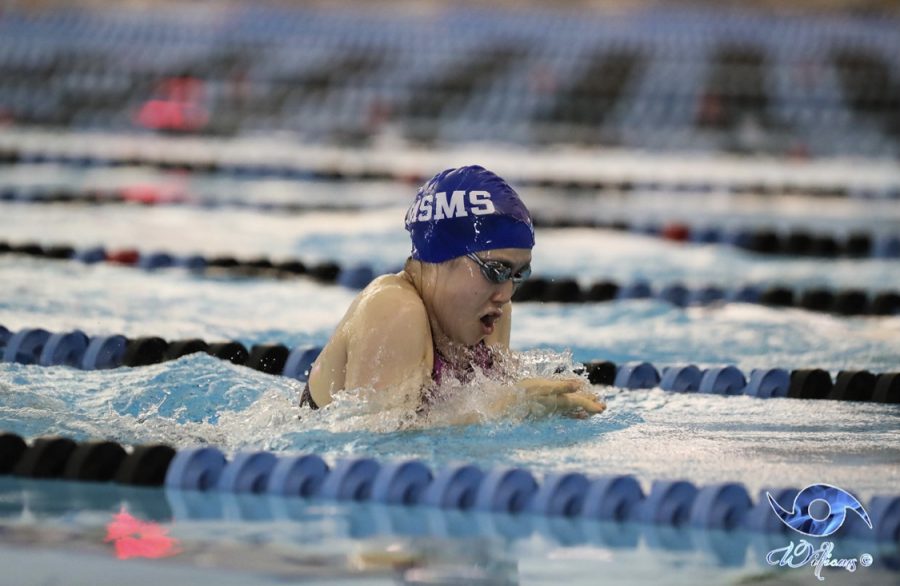 Courtesy of Randy J. Williams
Junior Jessica Yan has been chosen as one of 20 members on the 2020 Clarion Ledger All-State girls swimming team, one of the all-state sports teams the Clarion-Ledger chooses annually. The newspaper consults high school coaches and selects members across the state of Mississippi based on their swim results and their performance at the state meet.
"I feel very proud and thrilled about this accomplishment, especially since I've seen lots of improvements throughout the season and when competing at meets," Yan said.
Coach Chris Chain shared his excitement about Yan getting selected.
"I am very happy she made the team," Chain said. "She worked very hard this season so it is not surprising she made it."
Though no ceremony will take place this year, the Clarion-Ledger previously held in-person events honoring the athletes chosen for all-state teams. COVID-19 had a far bigger impact beyond the format of this honor, as it also affected the practices and meets Yan attended.
"This swim season has been very difficult due to the pandemic restricting facilities from allowing me to swim, which I completely understand," Yan said. "I am extremely thankful that the MSMS swim team was still able to compete given the circumstances and that Coach Chris was able to provide us with swim sets and workouts even when we didn't practice together."
Beyond just practicing and working hard, Yan planned her swimming events with Chain in order to get the best possible results at the state swim meet. Her main strengths lie in her freestyle and breaststroke. This season she set records in both with a 1:14.56 time in the 100-yard breaststroke and a 2:08.51 in the 200-yard freestyle. With selection to the all-state swim meet as a goal in her mind, Yan strategized for the competition in addition to depending on her skills. This achievement has only strengthened her determination for the future.
"Now that I've accomplished that goal, it's impacted me to make new goals for next season," Yan said. "Since it will be my final swim season, I'm going to set a difficult, but not impossible, goal of placing first in any of the events that I will be competing in. I want to end my high school swimming career with a bang."
Throughout the season, Yan was aided and supported by Coach Scott and Ms. Alexander, both of whom attended every swim meet, and the MSMS swim team, motivating her to work harder and fit more practices into her schedule. 
"Even though we competed in fewer meets this year, our team was still able to come and show out," Yan said. "We've had a really successful season this year, and I can't wait to see how our team does in the future."