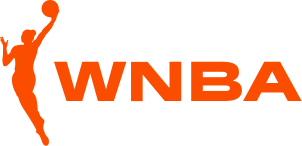 Women's National Basketball Association [Public domain]
Watching old ACC (Atlantic Coast Conference) Tournament games, "The Dream Team" documentaries and old NBA and WNBA games has gotten old. I miss playing pickup games in Stark, getting annoyed with my knee brace and being able to practice the post moves that I watched on highlight reels. Nothing can replace actually being on a court or field, but watching the games helped. 
When the NCAA canceled basketball tournaments for the remainder of 2020 on March 12, I was disappointed that I wouldn't be able to live vicariously through these athletes and teams vying for a National Championship—especially the women's teams. 
All I can do now is sit and rewatch the same games over and over again: "South Carolina vs. Mississippi State," "Baylor vs. UConn" and "Kansas State vs. Oregon." Then repeat.  I watch the same plays, decipher the same defenses, anticipate the same three-pointers and get excited over the same scoring runs. It is safe to say that the true excitement of witnessing a basketball left after the third rewatch. Alas, my excitement was restored on April 17 with the airing of the 2020 WNBA Draft. 
Unlike previous drafts, players were resting on their "pre-NCAA Tournament" laurels. WNBA teams did not have the chance to watch each player, or phoenix—if you will—rise from the ashes of injuries and exhaustion of the regular season to regain life and determination to win a National Championship. Nevertheless, this didn't seem to have altered the level of talent that was ever-present within the entire draft—especially in the first round. 
Throughout the entire 2019-2020 women's basketball season, I had my eyes on a few players who embodied what I enjoyed seeing in a fundamentally sound and "beast" basketball player. These players included Oregon's Sabrina Ionescu—the unanimous Player of the Year—and Satou Sabally, UConn's Megan Walker and South Carolina's Mikiah Herbert-Harrigan. It was no shock to me to discover that they were in the first round. 
Different WNBA teams needed certain types of players more than others. For example, the Dallas Wings needed a strong, "floor-general" point guard to run their offense since Skylar Diggins-Smith was traded to the Phoenix Mercury. The New York Liberty needed a few "stretch-four" players to enhance their offense to allow some of their dominant players like Tina Charles and Kia Nurse to do what they do best. At the end of the draft, it is safe to say all teams suited their particular needs, with many of those needs being fulfilled in the first round. 
With the draft being hosted virtually, players sat in their homes—most surrounded by family—waiting to hear their names called by WNBA Commissioner Cathy Engelbert. When Engelbert announced a draftee and their new team, the view switched from her home to each player's home to capture the celebration of good news followed by a brief interview from Holly Rowe—a reporter in her home, as well. The view then shifted to the studio in Bristol, Conn. There, hosts Rebecca Lobo, Sue Bird and Ryan Ruocco provided inside information and specifics on players' stats, profile and league standings. 
Having successful collegiate careers, the draftees are undoubtedly "league-ready." They are amazing, creative and crafty players who find ways to fill the stats sheets–even when shots aren't falling. Nevertheless, as the seven-year veteran Diggins-Smith once said, "You don't have to be the best. But, you have to be your best,"and these draftees have shown that they are capable of being their best and the best. 
My favorite first-round draftees are as follows: 
1. Pick #1 Sabrina Ionescu, Oregon: New York Liberty– Ionescu has had the dream college-career. She took the NCAA by storm during her freshman year in 2016 by tallying her fourth triple-double—making history for the most triple doubles in NCAA history for any freshman. She's proven that she can handle being the "floor-general" by making sure the offense runs smoothly for Oregon while being able to be off the ball as well as a shooting guard—occasionally, a small forward. She continued this same success throughout her career by ending her senior campaign making even more history by being the only player in Division I history to have 2,000 points, 1,000 assists and 1,000 rebounds. She has a knack for scoring, and when she's on, she's on. The New York Liberty are lucky to have her alongside Nurse and Charles.
2. Pick #6 Mikiah Herbert-Harrigan, South Carolina: Minnesota Lynx– Grabbing a total of 593 rebounds over the course of her career, Herbert-Harrigan is everything that I think of when I think of a "stretch-four" by grabbing rebounds, blocking shots, scoring in the post and stepping out to knock down the three. Over the course of her career, I saw her grow into a huge beast on the court. From the handles to the footwork on the low post to the shot blocking, she is everything that she needs to be for the Lynx. She does everything. She, along with Sylvia Fowles, are going to have one nice block party inside the paint that I don't think many people would want to attend.
3.  Pick #9 Megan Walker, UConn: New York Liberty– With her being one of my favorite players in basketball, it is only right to mention that she has the best three-point percentage in the entire draft. Coming out of high school as the #1 pick in 2017, Walker had a slow start to her UConn career. As a freshman, she averaged 5.3 points per game to go with 3.3 rebounds per game. I could tell she had something special, but she just couldn't piece herself together. Walker's sophomore year gave her more confidence in herself and her abilities as a basketball player. Junior year for Walker was a movie. She nearly quadrupled her points per game from her freshman year by averaging 19.7 points per game. She became the scoring leader of this UConn team, and it was befitting for her. She shoots the three wonderfully, rebounds excellently and drives the ball explosively. She along with Ionescu in New York will definitely give the league some problems. 
With the death of Alyssa Altobelli, Payton Chester and Kobe and Gianna Bryant, the WNBA grabbed all of my heartstrings by choosing to honor all of them and select Bryant, Altobelli and Chester as three honorary draftees for the 2020 draft . This commemorative moment during the draft carried a lot of heartfelt appreciation for Kobe and Gianna, who were huge fans of the WNBA and spent time mentoring several players. In the words of Gianna Bryant's mother, Vanessa, "It would have been a dream come true for her [Gianna]." 
Though many people would have preferred the draft to be "non-virtual," I genuinely enjoyed watching the draftees and their families authentically celebrate within the comforts of their own homes. 
This quarantine has changed many things for all of us, but one thing that didn't change for the WNBA was the level of incoming talent they have entering the league, and I cannot wait to be able to finally see the day where I will be able to watch a game to see all of these players in action.