'Good News': Mac is Back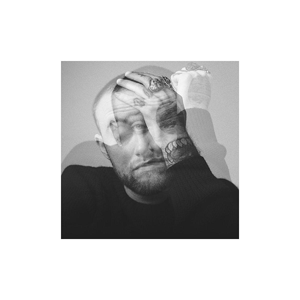 When I opened Instagram on Jan. 8, my heart skipped a beat at the first image that popped up: a statement from Mac Miller's family posted on his official account, which had been inactive since his death in 2018. In it, they announced the "good news" that they would be releasing the album he had been producing before his death.
On Sept. 7 2018, Miller passed away from an accidental drug overdose. A beloved member of the hip-hop community, fans everywhere were left in a state of shock and mourning.
As a popular rap and hip-hop artist, Miller became notable for blending R&B and experimenting with his hip-hop. Miller, who was active from 2007 to 2018, was known for his notable albums such as "Watching Movies with the Sound Off," "The Divine Feminine" and "Swimming," which was released a month before his death. He is remembered not only for his lyrics that showcased his struggles and accomplishments but also his genuine personality and kindness to his fans and those he worked with.
His newest album, published posthumously as "Circles," was what he had been working on before his death and was planned to tie into "Swimming." Even though it is titled "Circles," the purpose of the album is to show his becoming into a new person–or, his breaking free of the cycle.
The first single released, "Good News," came a day after the Miller family posted their announcement about the new album. The first words we heard from Miller since his death were filled with optimism and his looking to the future.
The song follows a slow, lo-fi beat mixed with sleepy vocals from Miller that are extremely calming. It's encouraging to his fans who have hoped to hear his voice for so long now. Nevertheless, you can't listen to the song and not get emotional hearing Mac Miller singing so optimistically about his future: "I know maybe I'm too late, I could make it there some other time/ I'll finally discover/ That there's a whole lot more for me waitin'."
Miller was riding an all-time high when he first started writing "Circles," as "Swimming" was extremely successful and many perceived he could only go up from there. Swimming was also him testing out the water and experimenting with new types of music. "Good News" was Miller expressing how excited he is for new opportunities, and how there's so much he hasn't experienced.
The music video is simple, yet it delivers with passion and optimism for the future. It opens with an excited Miller in the studio introducing his fans to the music he had been working on. Filled with pastel colors, vivid imagery, and old images of Miller, the video seems like an "In Memoriam" to a legend that changed the music game forever.
The rest of Miller's album was released on Jan. 17 and most of the music falls in the same style as "Good News." Miller steers away from solely hip/hop and really focuses on more lo-fi, chill beats accompanied with a live band in most of the album. Soulful, slow and sleepy, the music is like a lullaby to all those who had missed Mac. It's so comforting to hear new music from him, making it feel as though he never really left.
"Circles" is a bittersweet album. While it's the last music we'll get from such a beloved artist, it's such a fitting goodbye. The album serves as Mac Miller's farewell to the hip-hop world, giving us one last genre-bending album unlike anything else.