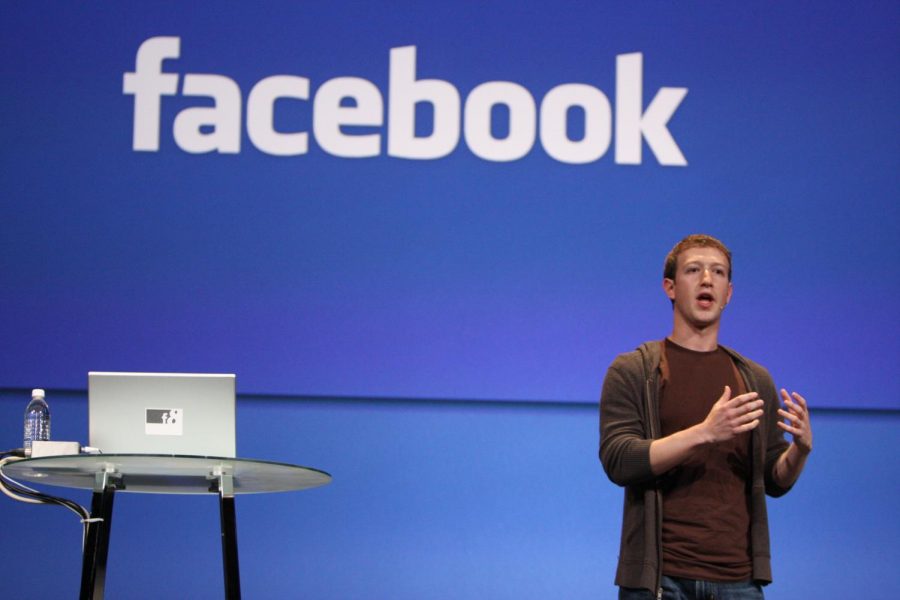 (CC) Brian Solis [Public domain]
Facebook founder and CEO Mark Zuckerberg testified before the United States House Committee on Financial Services on Oct. 23. One of the main topics was Libra, Facebook's new cryptocurrency set to debut in 2020, but the committee also took Zuckerberg to task on Facebook's other issues such as discrimination and the spread of misinformation.
Zuckerberg has tried his best to rebrand Facebook as a place that welcomes community and healthy political discourse, yet he seemed nervous when Rep. Alexandria Ocasio-Cortez questioned Facebook's policy of not taking down misinformation. 
I will not lie–watching these clips made me giggle. The CEO of a multi-billion dollar monopoly is at a loss for words when he's called out to his face. The congressional hearing was about more than Zuckerberg getting grilled like a hot dog in the summer, however. It highlighted bigger issues about Facebook's growing reach and how it deals with fake news. 
The most newsworthy moment was when Democratic Congresswoman Ocasio-Cortez questioned Zuckerberg on Facebook's new policy on misinformation in political ads. 
"We don't believe…that it's an appropriate role for us to referee political debates and prevent a politician's speech from reaching its audience and being subject to public debate and scrutiny. That's why Facebook exempts politicians from our third-party fact-checking program," explained Facebook in a news release. Instead of removing said content, Facebook would instead "demote" it. 
So Facebook got in trouble for allowing fake news to spread on its platform, and it thought the best way to deal with that was to…continue to allow fake news to spread? Rather than stepping up and taking a firm stance against misinformation, it chooses the path that it deems the most "neutral." But by being "neutral," they are allowing politicians and other harmful forces to get away with spreading lies and propaganda. This policy does nothing to solve the original problem. It's just a cop-out and a bad one at that. 
The goal of Libra is to make accessing and sending money online easier. But this could have an unintended effect on global financial systems, among other concerns. It would also require users to submit financial information. And everyone knows that Facebook has a great record with securing user data (cough cough, Cambridge Analytica).
Facebook seems bent on growing as big and as powerful as it can. It already owns Instagram, WhatsApp and Oculus VR, streaming service and pretty soon a News section. It plays a large role in how people learn and interact every day. And its actions have the power to cause trends in the industry. Twitter CEO Jack Dorsey, who'd taken note of the firestorm around Facebook, announced Wednesday a ban against all political ads. This solution has problems, but it shows they have a bit more spine than Facebook.
Facebook has repeatedly shown that it can't handle its power responsibly. Until it learns how we'll continue to get more empty statements about "free speech" as our democracy is brought to shambles.