'Lee'ding by example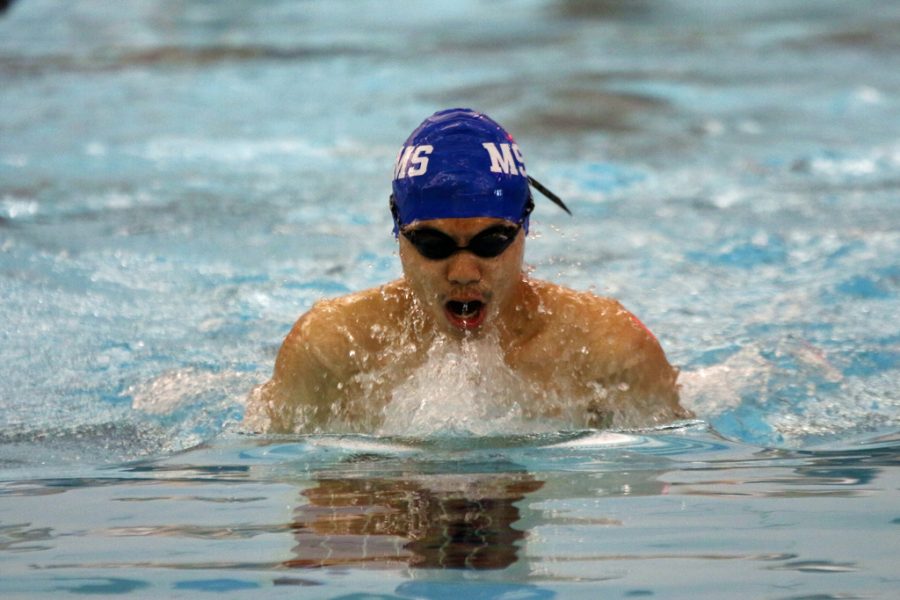 Though MSMS senior Dennis Lee began swimming later than most, his diligent endurance and commitment has helped him become an excellent swimmer. Lee now holds the position as captain of the boys swim team.
Lee hails from Starkville, where he first discovered his enjoyment in swimming in the ninth grade. "I was in Starkville High School's swim team, and I also [did] club swimming for Shockwave," Lee explained. "I found it really cool that MSMS also had a swim team when I applied here, so I just [thought], 'Hey, why not [join]?'"
Lee believes there are differences between Starkville High's swim team and the MSMS swim team. He explains that in Starkville, swim was a way for him to bring people together. However, at MSMS, swim is a way he connects to people he shares similarities with. 
Lee also feels that with the help of joining the MSMS swim team, his passion for swimming expanded. "The thing [the MSMS swim team] cares about is whether or not you put in effort. Do you try to make practice? Do you try your best at meets? So I definitely think that encouraged me."
As one of the two swim team captains, Lee has gained a new sense of responsibility. "I have to look into the logistics of the height of swim works, when to organize meetings and practices and things like that." Lee also pointed out that his leadership position was very unexpected. Lee added that from his position as a captain he was able to gain a new perspective on swimming, management skills and leadership skills.
Michael Lu, one of the boys' swimmers, positively describes Lee. "Dennis assumes a natural leadership role in our swim team, and he provides positive support and encouragement, pushing us to become faster swimmers."
"
[Dennis] provides positive support and encouragement, pushing us to become faster swimmers."
— Michael Lu
Swimming was not the initial selling factor that drew Lee's attention to MSMS. When Lee first heard about MSMS and all the opportunities it offered, he immediately applied. "I wanted to go to a place that could give me [the] resources needed to excel and reach my full potential."
With the resources MSMS gave him, Lee was also announced as a National Merit Semi-Finalist, participated in research-based endeavors and attended the International Science and Engineering Fair. 
Outside of the pool, Lee is also involved in a variety of other extracurriculars. "I do Blue Notes, I play saxophone, Mu Alpha Theta, Model Security, I'm the SGA (Student Government Association) Secretary, and I spend time on science research." Lee also loves listening to classical music, eating food, watching anime and playing the Cat Game.
After graduating, Lee is interested in pursuing a career in international relations. Though Lee doesn't plan to join a college swim team, he plans to continue swimming as a hobby.
About the Writer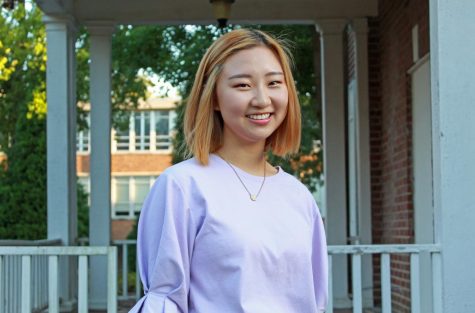 Clare Seo, Social Media Editor
Clare Seo, a senior from Starkville, MS, is the Social Media Editor for The Vision. She is back this school year with another hair color and is sad to...