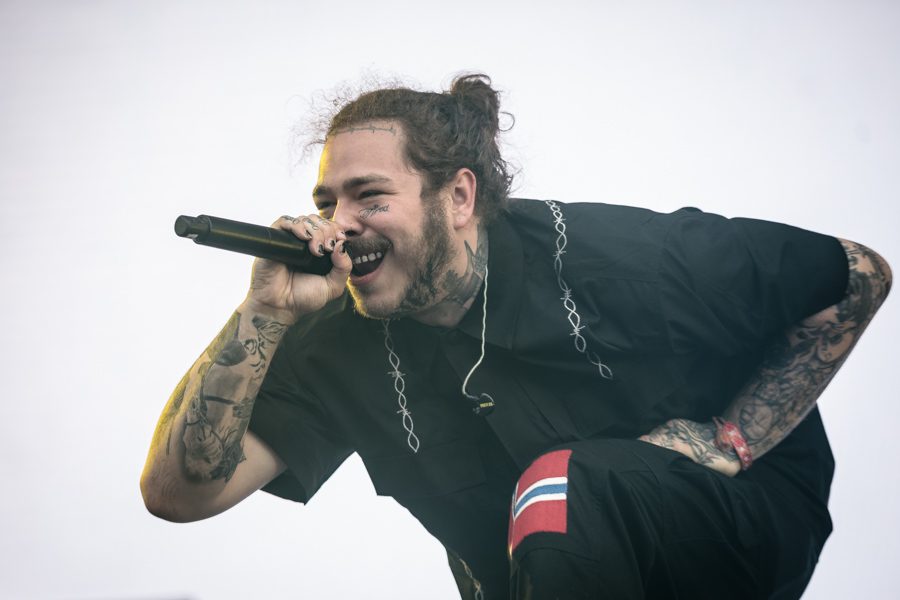 Tore Sætre [CC BY-SA 4.0 (https://creativecommons.org/licenses/by-sa/4.0)]
On Sept. 6, pop artist Post Malone released his third album, "Hollywood's Bleeding." Eager fans raced to hear the 13 new songs along with the four pre-released singles, "Circles," "Sunflower (feat. Swae Lee)," "Goodbyes (feat. Young Thug)," and "Wow." As intended by the album title, Malone addressed multiple topics like social media, toxic relationships and controversy in the music industry.
Since the release of his previous two albums, "Stoney" and "Beerbongs & Bentleys," Post Malone has been nominated for multiple music awards, reaching over 1 million in global sales according to ChartMasters. Because of his past success, this new wave of songs was highly anticipated by many. Billboard's Chart Beat said, "If the album starts as expected, it will score the second-largest week for any album in 2019 in equivalent album units." So far, Post Malone's "Hollywood's Bleeding" has scaled debut charts in the music industry. 
Within the first few seconds of the first track, "Hollywood's Bleeding" listeners can immediately recognize the new melodic approaches Malone used to emphasize the reality of Hollywood and its effects. By straying from the norm, this method gave Malone an edge compared to other leading artists. I particularly found that the phrasing of the chorus resonated with truth. Lines like "We're running out of reasons, but we can't let go" and "Yeah, Hollywood is bleeding, but we call it home" paired really well with Malone's mellow voice. Overall, this song worked well as the intro and tone for the rest of the album. 
"Enemies," which featured rapper DaBaby, also served as a good representation of the album. The mix of vocals and rap presented listeners with different perspectives on messy relationships. Post Malone talked about his past relationships and how they have shifted since he rose to fame, and he also addressed the betrayal he has felt over time. DaBaby reflected on his journey to stardom and all the criticism he faced from others, who he called his "enemies."
Many other artists are featured on the album, and they all brought great complexity to "Hollywood's Bleeding." Artists like Travis Scott, Lil Baby, Halsey and SZA complimented Malone's heartfelt lyrics and gave the songs a different sound. 
Once again, Post Malone has managed to capture the attention of millions with his raw and distinct music. In the near future, I can certainly see "Hollywood's Bleeding" claiming numerous prestigious awards and topping the music industry's charts.