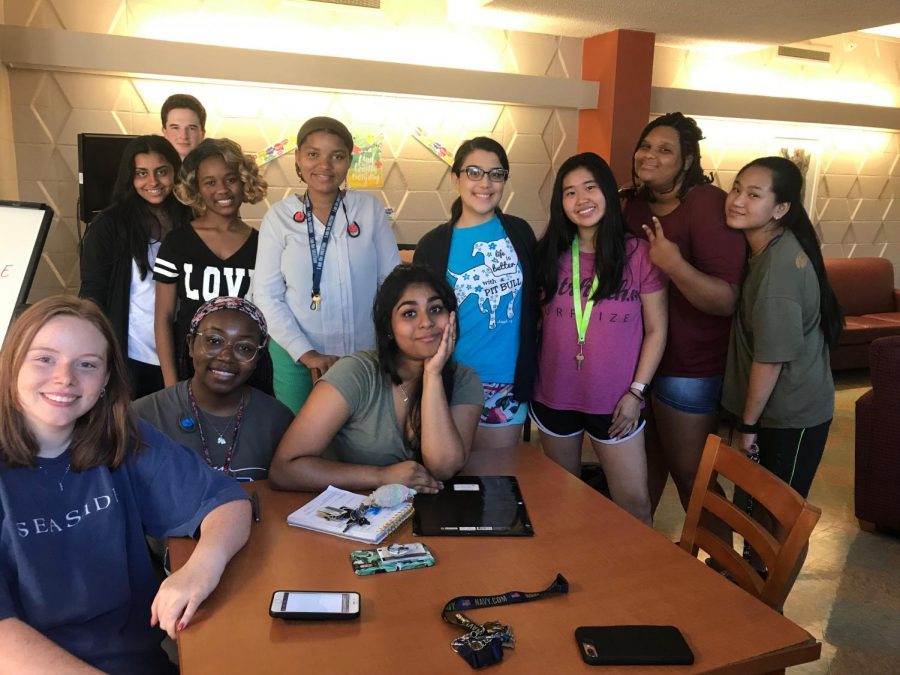 Courtesy of Aabha Mintri
As a new year rolls around, the multitude of new faces is joined by a similar multitude of new clubs. Revived clubs this year include French and Naach Indian Dance clubs, while some (Yarn, Interact and Art Club) are having their first debuts.
Naach Club
After a long hiatus, Naach, an Indian dance club, has been revived to showcase the culture of India through traditional dance.
"I started it this year with the thought of teaching a bit of the pop and traditional dances of Bollywood and India," said senior Bryonie Mandal, president of Naach.
Mandal brought the club back with the hope of sharing her culture with the rest of the student body.
"I joined Naach because I love to dance! I would literally dance to anything! I feel like I joined because I just love the idea of sharing my Indian culture with the MSMS family. Makes me feel like I'm home." said Aastha Banga, a junior, who is the Secretary of Naach.
Cross Cultural Club
In the spirit of sharing, especially culture-wise, a new club with this exact idea in mind is Cross Cultural Club, started this year by seniors Linda Arnoldus and Bertha Mireles.
"I hope that the club can bring a greater level of respect and appreciation for other cultures. The point of the club is to facilitate productive discussions between people, teach people new things, and have fun," said Arnoldus, whose enthusiasm about the club should excite you enough to join and learn more about different sides of the diverse student life here at MSMS. Being aware of the intricacies of the cultures represented in such a small community as MSMS is important, and the inclusion of this new club is an exciting addition.
Art Club
In an effort to create more spaces for students to practice art, this year saw the continuation of quite a few new art clubs, a nice alternative to the normal STEM-driven clubs that already exist at MSMS.
"When I first got to MSMS, I realized that the options for artistic students were very slim, and if you did not have the means to fit any sort of art class in your schedule, then you couldn't really do anything about it," senior Auriel Quiroz said. "Other than math and science, I feel that there are plenty of artistic students who should not have to put their talents on hold because they go to a math and science school."
Quiroz is the reviver of the new art club, which is intended to be a haven for students to de-stress and create art. She does art in her free time, and works with drawing mediums…and beyond.
"I hope people will see it as one of those 'really cool clubs' that is laid back," Quiroz said. Quiroz has big dreams for the club, hoping to collaborate artistically, make large projects and give space for people to work on their own.
"I think Art Club is a great way for MSMS to show off our artistic side. We have clubs for STEM, community service, performing arts, etc., but we don't give enough attention to the visual arts," said Simeon Gates, a potential club member. "I hope Art Club contributes something everyone can appreciate." Gates is an artist herself, and makes multimedia projects like collages out of paper cutouts and acrylic paint.
Yarn Club
Another revived arts and crafts club, Yarn Club, was originally created with similar ideals as Art Club, to form a comfortable space in student's week-to-week schoolwork to express themselves and relax, and is now being revived to continue this.
"I want this club to be a space for students to do art. Last year, I felt like I had no time to relax and create things," said Alden Wiygul, president of Yarn Club. "This club is an easy way to carve out a set time for it every week. Even if people do not know how to crochet, knit, etc., the club will have people to teach them."
Interact Club
Wiygul is also the president and founder of Interact Club.
"With this club, I'm hoping we can accomplish bigger service projects because we will have the connections of the local Rotary Club and the other Interact Clubs in the area," Wiygul said."Interact Club is all about forming connections with your community and giving back to make it a better place which is why it's such a good thing to be a part of."
Interact offers yet another opportunity to learn about community–this time with the greater picture in mind. While community service can seem like a big thing to take on for many students, service clubs are one of the more rewarding opportunities because it involves giving back to the world in significant ways. Interact club is a great way to well, interact, with the community in a positive way.
French Club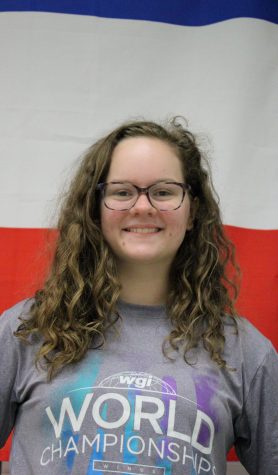 Wrapping up this new crop of clubs is French Club, revived by French II student Maddie Mitchell. The club is not only a way for any students to get more acquainted with French culture but it's also a way to bring the student body together as a whole through Mitchell's dream.
"The main thing we want to bring back is French week. This would be a week during the school year where the French Club organizes daily activities that involve the French culture or history," Mitchell said.
French Club not only allows students to gain interest in the culture but also provides a way for current French students to be immersed in the subject they're learning.
"I'm really interested to learn about the culture behind the language that I'm studying. I think being in French Club would allow me to have a deeper understanding of the language and culture," said Tierah Macon, a senior currently in French II. A huge part of learning a language is being able to submerge oneself in the culture to form a deeper understanding of it, so the revival of the club could be the difference in passing and failing for some lucky French students.
No matter your interests, this new selection of clubs this year is bound to have something for everyone. These new additions to the ever growing club community are destined to make a lasting niche for themselves in the equally as quirky student community, and are sure to excite interest and expand the knowledge MSMS can offer.
So go out, get involved, and profit.