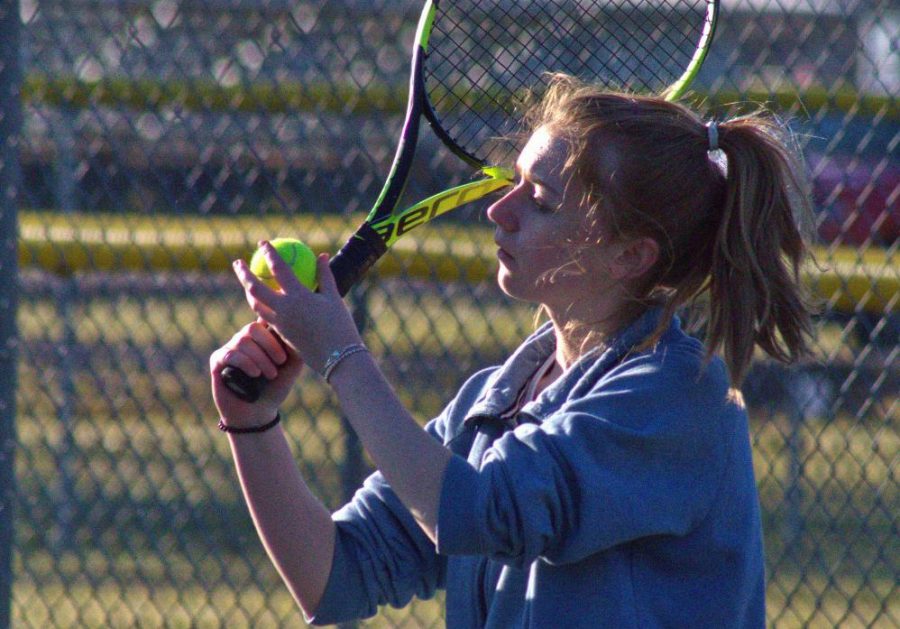 Elijah Dosda
Last Thursday, the MSMS Blue Waves tennis team traveled to Bruce, Mississippi, to face the Bruce High School Trojans in district matches. Overall, the Blue Waves won 7-0, with each doubles team winning both sets.
STATS:
Team Score: 7-0
Doubles Matches:
Joshua Seid and Boatner Calhoun (6-0, 6-0)
Victoria Meyers and Advaith Sunil (6-1, 6-1)
Jude Letenoff and Om Chimma (6-2, 6-2)
Kaliah Ware and Samantha Anderson (6-2, 6-0)
Erin Davis and Taylor Willis (6-1, 6-3)
Singles Matches:
Catherine Li (Won By Forfeit)
Ezra McWilliams (Won By Forfeit)
Conditions for the matches were favorable, 65 degrees and sunny, the only detractor being the moderately high wind speeds that came in unpredictable gusts. King of the Court, and other drills helped the team prepare for the matches during warm-ups. At about 4:45, matches officially began. All doubles teams competed first, with the exception junior Taylor Willis and senior Erin Davis.
Within the next hour, senior Joshua Seid and junior Boatner Calhoun won the first game. The doubles team was able to get the majority of their serves over to the opposing team with no contest in return.
"Our match against Bruce went way better than we expected when me and Boat came out 6-0, 6-0. There was one point though where I underestimated our opponent and he hit an alley shot," Seid began, following it up with an amusing detail.
"Out of pure instinct as I tried to save it. I just went 'belulululu' and when I realized it was too late, the Fortnite knockdown noise occurred, 'beeboop-beeboop,'" Seid finished.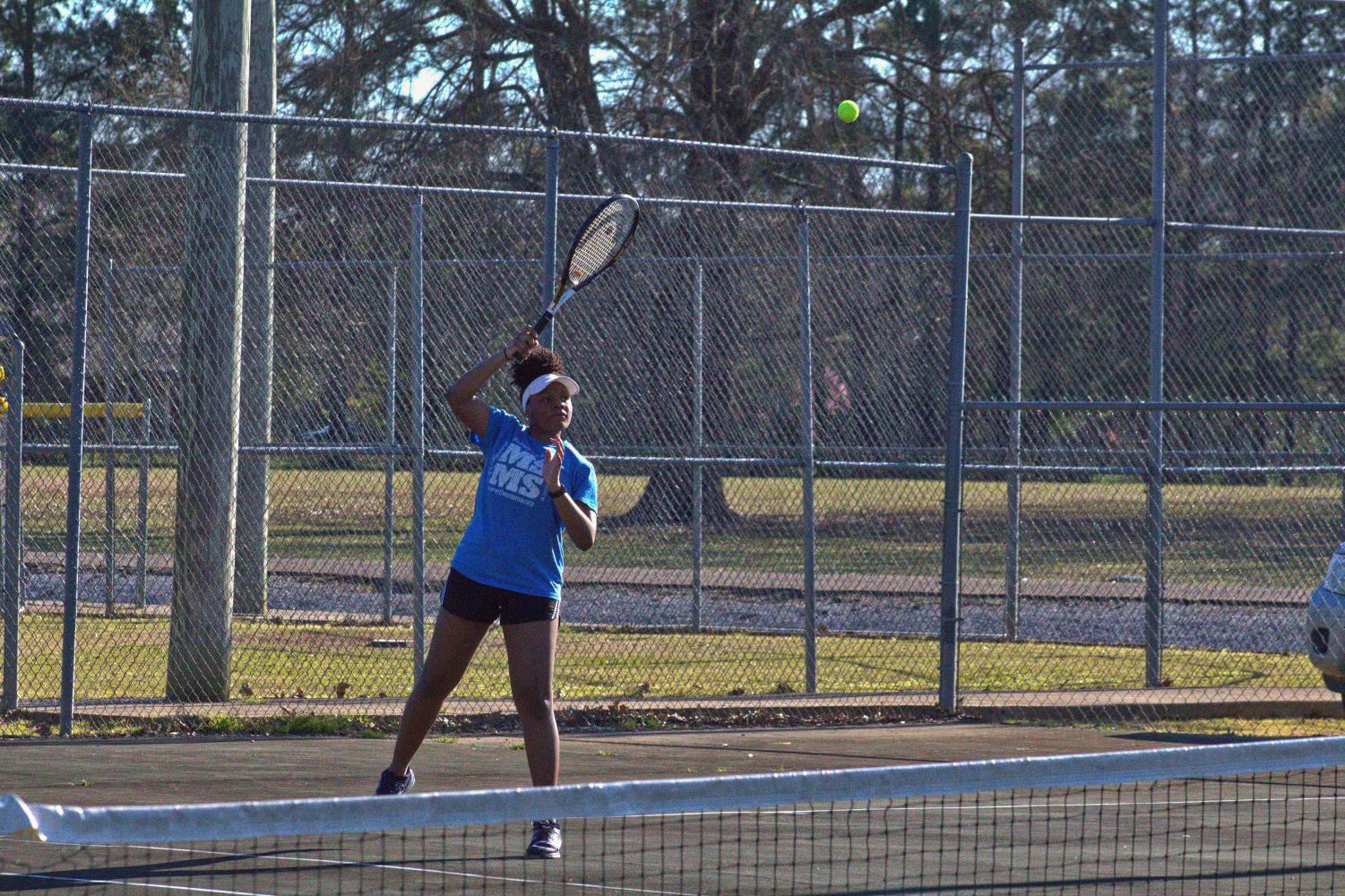 Soon following them back to the team bench was senior Victoria Meyers and senior Advaith Sunil, bringing home the win, but also giving some off the wall quotes.
Meyers laughed at a joke Sunil made, saying, "Advaith was definitely the most entertaining tennis partner I've ever had."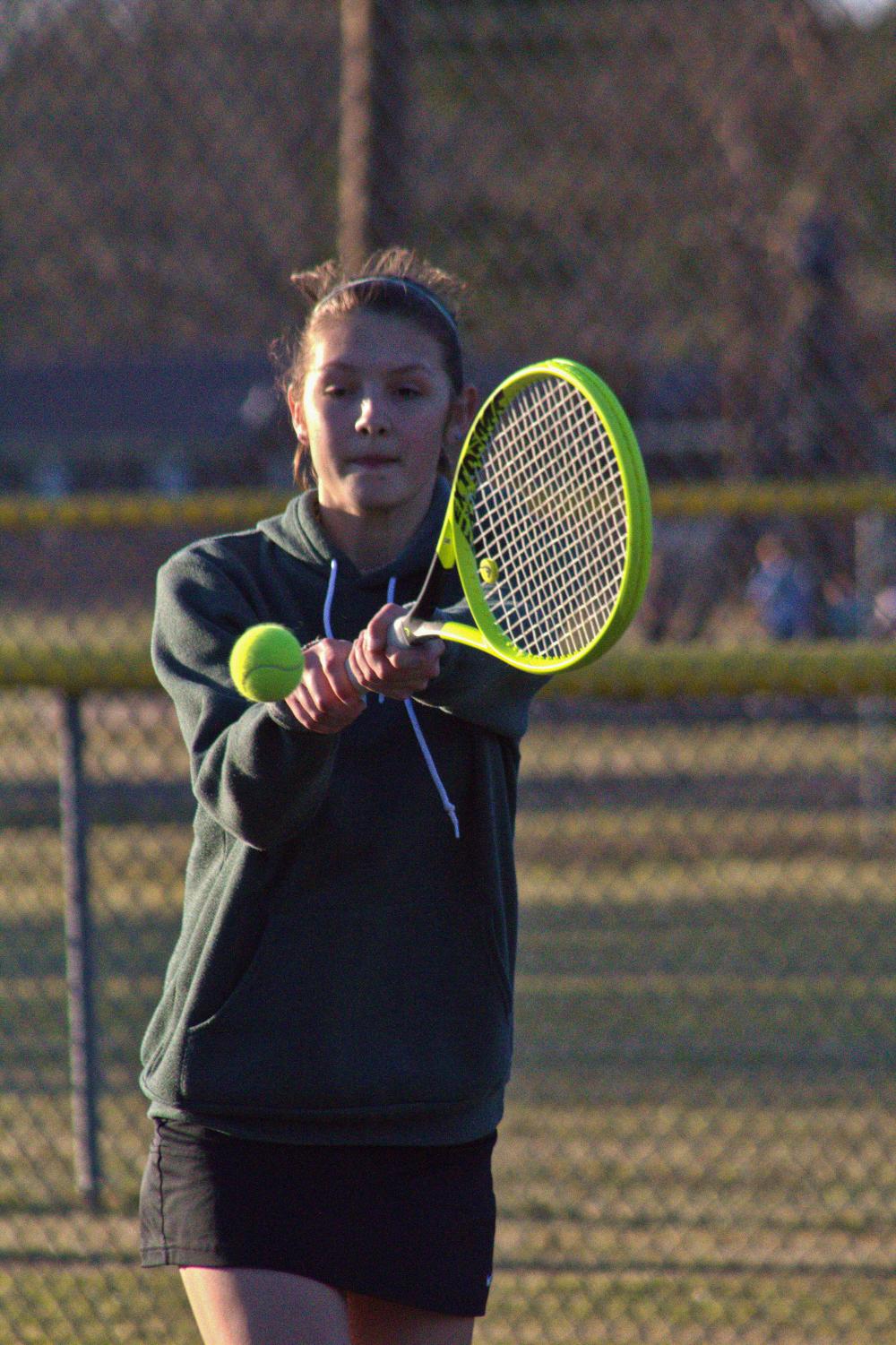 Now it was time for senior Erin Davis and junior Taylor Willis to begin warm-ups in the vacated court, while seniors Kaliah Ware and Samantha Anderson finished their match with a win under their belts.
Much like everyone before them, they first didn't have much to say at all. Kaliah just nodded, acknowledging that they had just given a beat-down.
"It was delightful," Anderson said. "Despite the wind trying to drag us down, 'Nobody Can Drag Me Down.' We did what we did and we are who we are." She sang that middle part.
The team turned its attention to watching the last two matches on the court, the last set with Chimma and Letenoff, and the start of the game with Willis and Davis.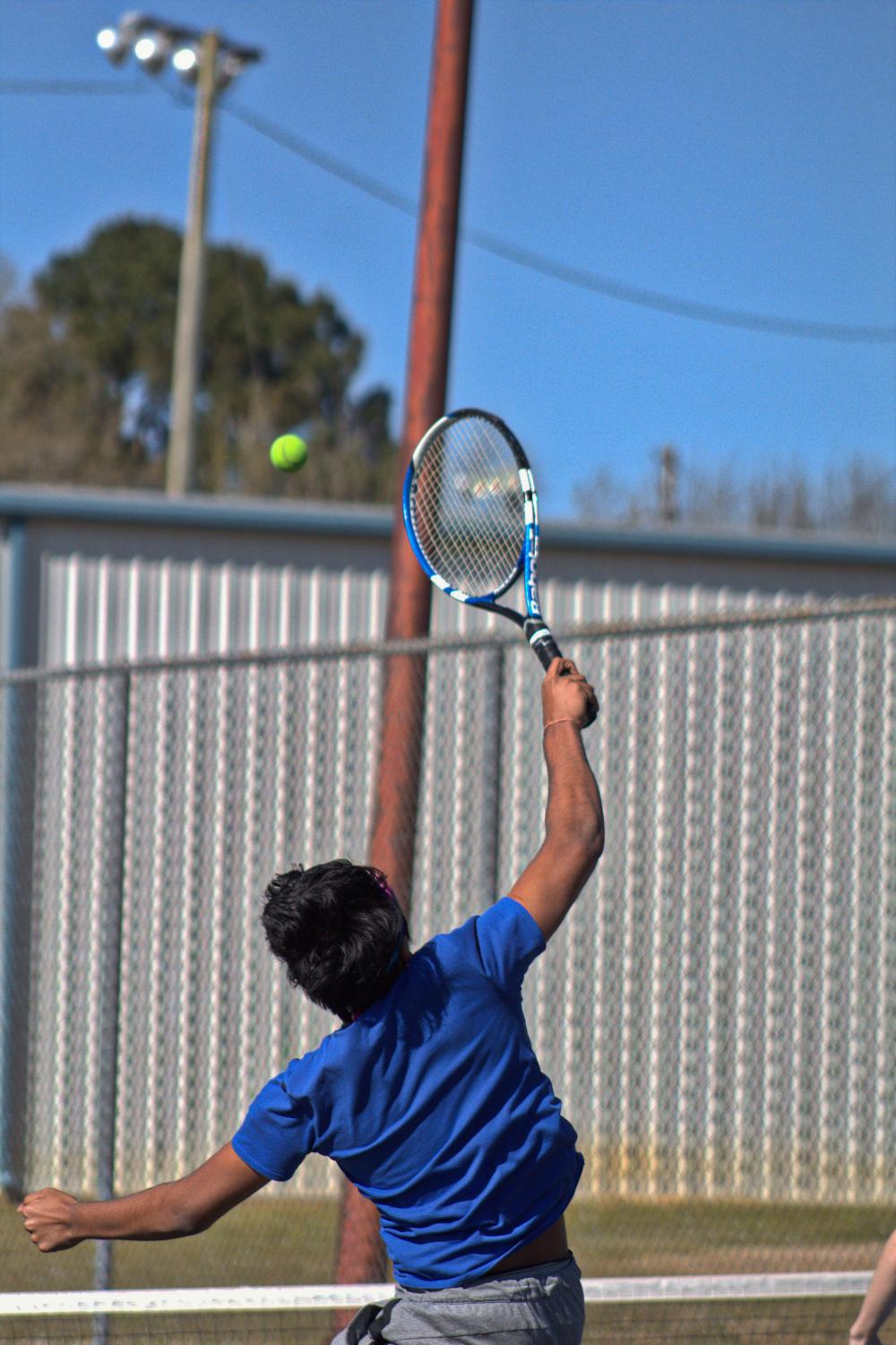 Jude Letenoff and Om Chimma's opponents were slightly more of a challenge, but the matches were still ones they thought they could've won with a better score.
"We could've got 6-0, 6-0" Chimma said, sounding disappointed.
The last match of the day came with some challenges, with the opposing team calling several of the close shots on the court to be "out." Both Davis and Willis fought through the match to win against their built up frustrations. They finally walked off the courts with a win, and MSMS now had won all the matches they competed in–2 by forfeit, 5 by great technique and work.
Coach John Logan thought the team's performance was good, though he remarked how he hopes to get even more challenging opponents so the team can grow.
You can catch the tennis team in their match against Eupora on Tuesday, 3/26 and at an a Tennis Open on 3/28.