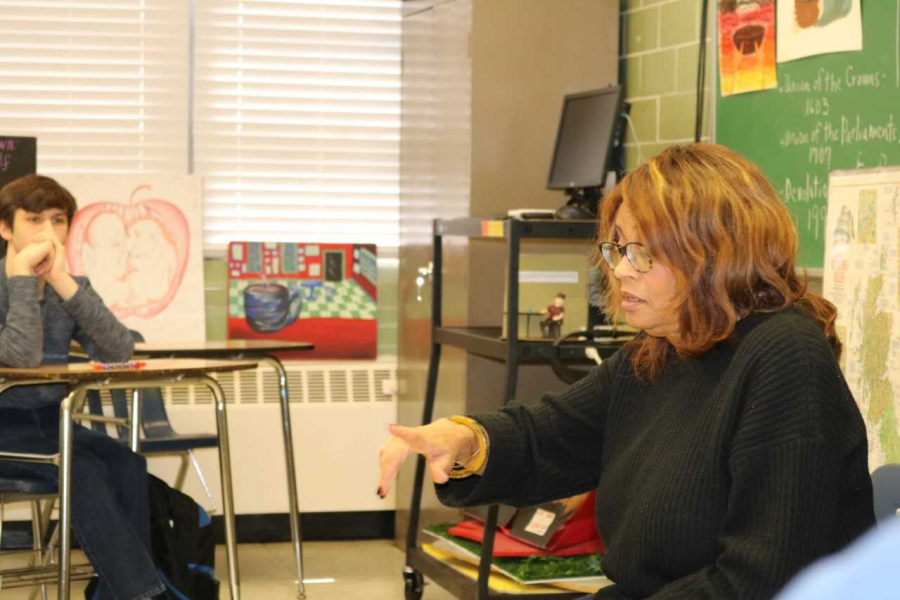 Faith Brown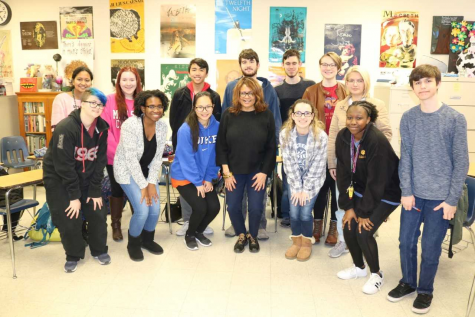 Novelist Deborah Johnson paid a visit to Mrs. Emma Richardson's two creative writing classes to give insight on fiction writing and to tell about her experiences with her own writing.
Johnson specializes in fiction writing, for she has written novels such as "The Air Between Us" and "The Secret of Magic." In addition to being a writer, Johnson has also served as editor for Genesis Press in Columbus and Executive Director of the Colom Foundation.
During the two class sessions on Tuesday, March 5, Johnson explained effective methods of writing vividly and how to properly accomplish this through character development. Johnson also gave advice on plot development. She suggested to students that the best stories will form if they develop the plot as they go along rather than planning ahead.
Creative Writing I student and MSMS junior Violet Jira found the advice rather useful, and she plans to implement the future techniques in her future writing.
"I really enjoyed her visit to our class. It was so wonderful to hear from someone who writes for a living and is the author of so many novels," Jira said. "She gave so much good advice, but I think the advice that resonated the most with me was number one: write your story."
Johnson was sure to emphasize that the best way to develop a character to its fullest extent is to insert a bit of the writer in the story.
"She said 'our strength is our story,' and it was impactful," said senior Edith Marie Green.
When speaking personally with Jira, Johnson gave specific advice that was applicable to her story. "She even told me specifically, 'Tell the story of Cleveland, Miss.,' which helped me to realized that my best story doesn't have to be about something outlandish and foreign to me. It can be about something in my very own home," Jira said.
Johnson also told the students to write every day, even if it was only two words. Jira found this advice especially useful for MSMS students who often have troubles in finding a balance in their lives.
"For busy students at MSMS, I felt like this was perfect advice because it's really easy to forget about your creative outlets and just focus all your time and energy on school," Jira said. "Since her visit, I've taken that advice and written something daily, even if it was just a couple of words. Listening to her was truly an amazing experience."