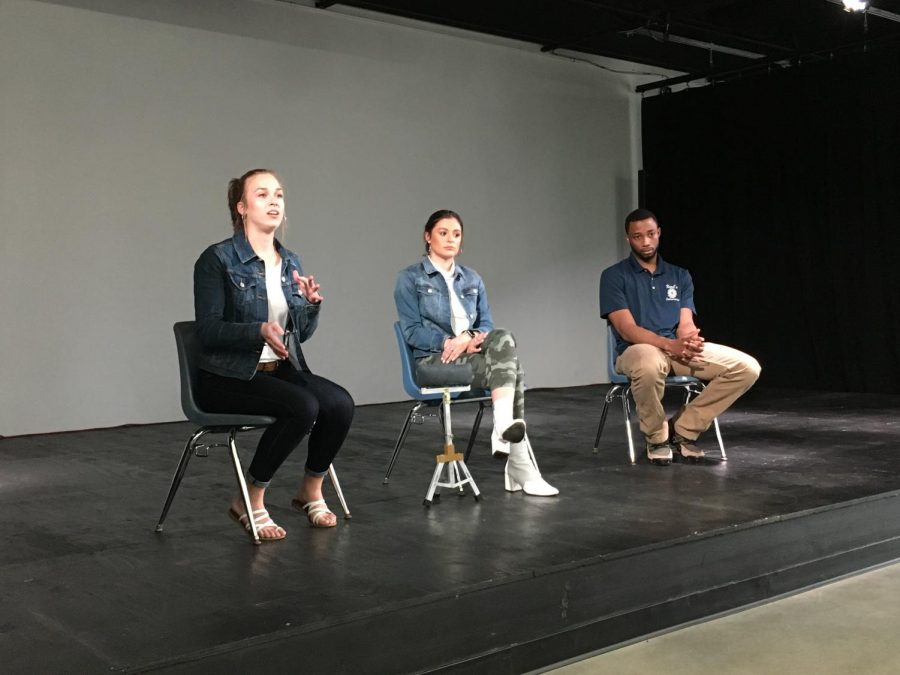 Gina Nguyen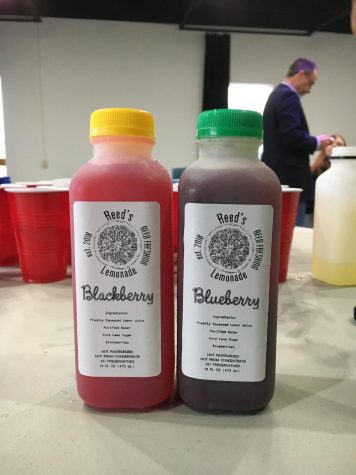 On Tuesday, February 5, Dr. Kayla Hester hosted the second entrepreneurship panel of the school year. Conversation was facilitated by the Mississippi State University's Entrepreneurship Center Director of Outreach Jeffrey Rupp, and the panel featured three MSU students, Courtney Slattery, Jordan Henderson and Willie Reed, who are all at different stages of developing their own businesses for each of their products.
"Creating a successful product is about finding a void in the marketplace," Henderson explained. Her product is called Brace Buddy, a portable and collapsible knee stand for people who have sustained lower leg injuries (like Henderson, who tore both of her ACL's playing soccer).
After winning a competition with her business idea in high school, at MSU Henderson enlisted a team of biomedical engineers to help her with the design. "Right now, we're working on trying to make [the brace] smaller and more compact."
Henderson recently filed a patent for Brace Buddy, protecting her intellectual property. She and her team have already done MBA consulting, performed market research and analyzed potential competitors in the market. Henderson's future plans are "possibly getting big hospitals to pick up Brace Buddy."
Slattery, similarly, is in the process of inventing a product that would fill a gap in the market: electrically cooling dog bowls.
"My dog, you know, I care about her," Slattery laughed as explanation for her product idea.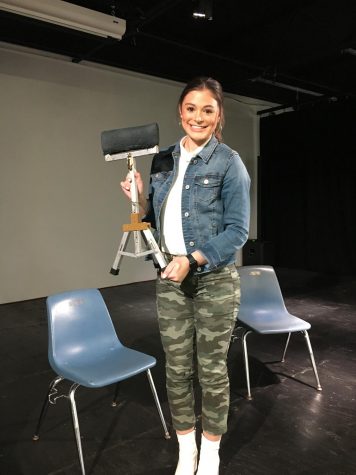 Currently, Slattery's business is still in its product development phase, meaning she is working with an assembling team of engineers to design the prototype. According to Slattery, she is advancing into uncharted waters.
"If you look on Amazon, you'll find Yeti dog bowls, but they'll tell you that they're just made of stainless steel with the Yeti logo slapped on it and provide no insulation. And other cooling dog bowls, you have to put them in the fridge first. If you look at the reviews for those, they're not very good, because they don't stay cool for long."
One of Slattery's biggest challenges is finding a way to keep the contents of the dog bowl insulated without a lid. That's where, perhaps, the Yeti stainless steel bowl fails and Slattery is determined to succeed.
The last panel member, Willie Reed, is already well-known on the MSU campus for his business. Reed's product is lemonade, stylized Reed's Lemonade. Reed is a senior studying mechanical engineering with a concentration in being displeased with lemonade.
"Everything I tried either needed a little more sugar or a little more water, so I started experimenting with making my own," Reed said. "I got serious with it when a mentor asked how much money I needed to actually start a lemonade business."
According to Reed, his mentor gave him a check for 500 dollars, which he never cashed and keeps to this day to remind him of where he came from.
Reed also gave out samples of Reed's Lemonade to the students in attendance.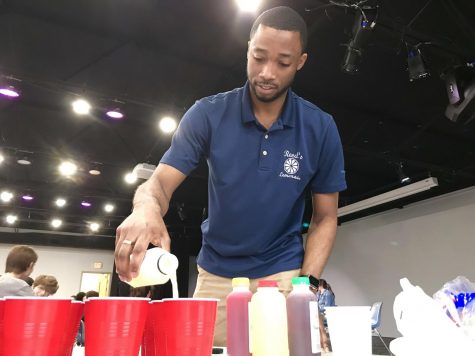 The flavors he produces vary widely and seasonally, including watermelon mint, mango guava and cucumber melon. "I'm always developing new flavors," Reed said, and he typically uses social media to promote them.
Rupp served as the intermediary between the panel and audience, encouraging students to ask questions and taking particular interest in those participating in the pitch competition that will be taking place at MSU Wednesday, February 26.
MSMS Senior Alan Elgin, who is part of a team competing in the pitch competition Rupp highlighted, cited his approval of the panel, which he called "insightful."
"It really helped show the process of creating a business, at least a little bit," Elgin expressed.
As elucidated by Elgin, the pitch competition is part of the MSMS Business Plan Competition. Elgin's team placed among the top five business plans that advanced to the final round. Today, his team and other finalists journeyed to MSU to deliver a practice pitch in preparation for the final competition on the 26th.
For those MSMS students in attendance, the panel counted as a wellness seminar, and the attendees in Dr. Hester's Economics classes will receive bonus points.