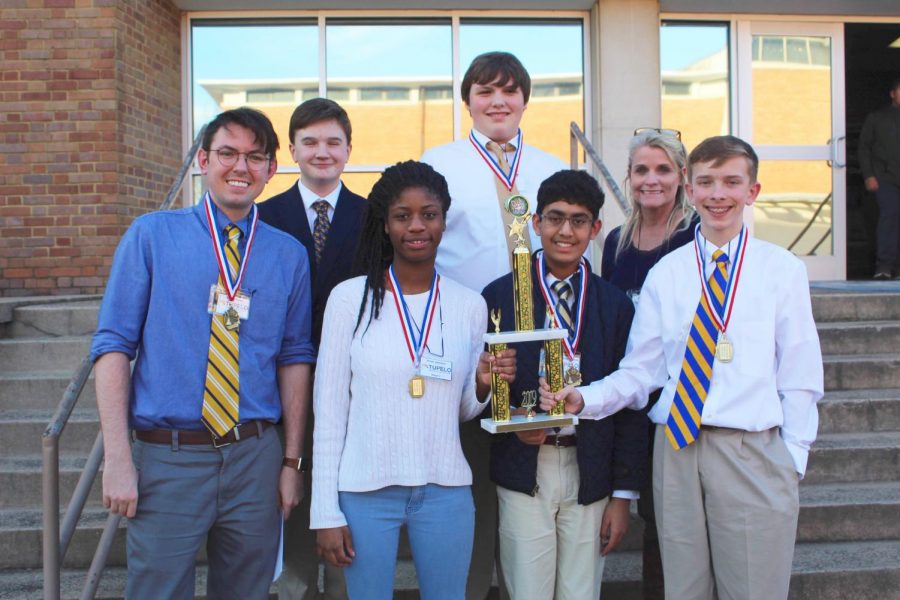 Gina Nguyen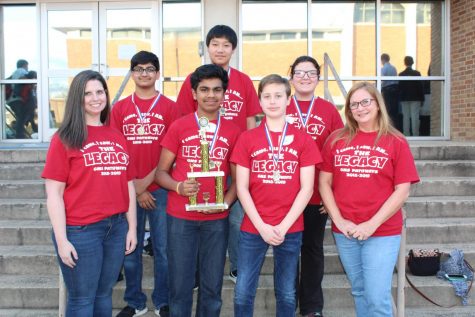 Middle school science bowl teams from all areas of Mississippi gathered on the MSMS campus this past Saturday, Feb. 2, to compete in the annual regional science bowl competition. This year, 28  teams faced off to determine who would advance to nationals in Washington D.C. After many rounds, some close and others blowouts, Tupelo Middle School Team 1 claimed the number one spot.
Throughout the tournament, the teams of four answered various questions within the fields of physics, earth and space science, chemistry, life science and math. If a question was answered correctly, the team would receive four points. That same team would then be given the opportunity to answer a bonus question worth ten points. The competition would be between two teams at a time and would last for eight minutes.In the first three rounds, all 28 teams competed in order to see who would make it in the top 16 bracket for the afternoon.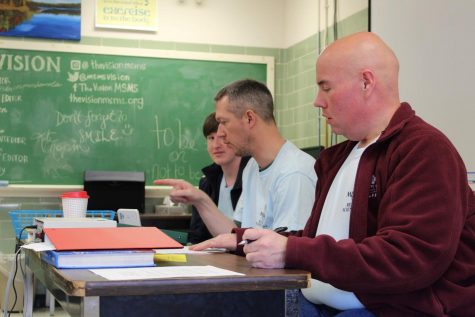 Current MSMS students were granted the opportunity to volunteer as runners, timekeepers or scorekeepers. Various people from the community volunteered to serve as judges and moderators. Dr. Bill Odom, Dr. Elizabeth Morgan and Mrs. Kaye Truitt, MSMS teachers, hosted a meeting for all of the volunteers on Friday evening, the night before, in order to get everyone acquainted with the format of the tournament. The members of the MSMS science bowl team did a mock round to show the volunteers how a normal round works.
"It's nice to see middle schoolers involved in the science bowl, being that I was involved myself. It's great to see them at that age interested in the STEM because STEM careers are the jobs of the future," said junior and member of the MSMS science bowl team Russell Thompson. "I feel like this is also a great opportunity for outreach, allowing them to see a few of the wonderful aspects of MSMS."
Starting from 8 a.m., the different middle school teams slowly began trickling on campus. After Dr. Odom gave a brief synopsis of the rules and regulations, the tournament began at 8:45 a.m.
"This is something we look forward to every year," Dr. Odom said. "Regardless of our few minor setbacks, I think everything went wonderfully, and I just want to thank everyone for cooperating."
The semi-finalist rounds were Cleveland Central Team 1 versus Tupelo Team 1 and Germantown Team 1 versus, last year's champions, Northwest Rankin Team 1. Tupelo team one pulled the victory over Cleveland Central, and Germantown pulled an upset over Northwest Rankin team one.
In the final round, Tupelo team one and Germantown team one went head-to-head. Tupelo took an early 34-10 lead at the half. However, Germantown went on a rally, taking a slight, short-lived lead. Coming to the very last question, Tupelo answered the final toss-up question correctly, reclaiming their lead and became victorious.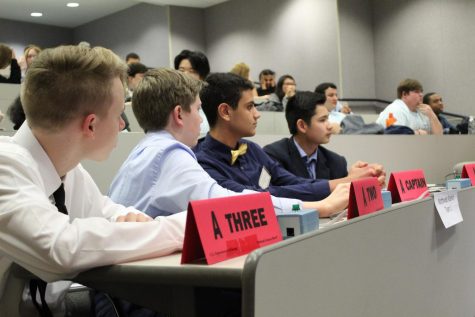 "The last round very was very intense," said Tupelo's team captain. "We kind of had to stop focusing on the other team and start focusing on maintaining a leveled head. We pulled it off, and that's all that matters."
"It's always impressive to see all of the knowledge these young middle schoolers have stored in their minds," said Dr. Odom. "I'm pretty sure they'll do fine in nationals."
The high school science bowl will be held on the campus of the Mississippi University for Women on Feb. 15.