Bowles: Disney has Gotten Lazy
"
The truth is, Disney isn't doing this for the children. They're doing it to exploit our nostalgia and make you pay for rehashed stories that date back to the 50s."
— Dairian Bowles
With the release of Disney's new "The Lion King" on the horizon, it seems necessary to assess Disney's new string of "live-action" remakes—now, whether or not the new "Lion King" film can even be considered "live-action" is another point of contention entirely.
Instead, I will focus on another point that is rising in popularity: Disney has gotten lazy. "The Jungle Book," "The Lion King," "Cinderella" and "Beauty and the Beast" are all stories that we have seen before. They are stories that Disney has already presented to its audiences and stories whose animation has been remastered to appear more sleek and modern.
A lot of people would consider these movies timeless, but "timeless" does not mean reproduced, tagged with "live-action," and slapped with pretty price tags in order to pander to masses and rake in more revenue, especially when a lot of these movies are just the same film we've already seen with a different look.
So what's the point? Well, some people like to think of it as Disney providing these stories to a younger generation, even though the stories are already there with already-beautiful animations.
Unlike these new live-action films, which seek to show off the CGI proficiency that Disney is capable of, these animated films age like a fine wine. The CGI live-action remakes, however, will age poorly, getting lost in the heap of modern-day movies with equally impressive CGI techniques.
The truth is, Disney isn't doing this for the children. They're doing it to exploit our nostalgia and make you pay for rehashed stories that date back to the 50s. They're doing it because they know that people who paint "The Lion King" as a cinematic masterpiece will flood into theaters itching to purchase as many tickets as possible. They're doing it because they know that nostalgic parents will bring their children as well, and a whole flood of new toys and other merchandise can now be sold.
All of this comes with minimal creative effort on Disney's part. They have the entire blueprint for the films, all they have to do is animate it and maybe make minor tweaks here and there.
This is akin to Pixar's desire to release sequels on top of sequels with the new movie Toy Story 4 expecting a release.
Why put effort into creating new interesting stories when you can merely reuse old ones with little to no risk or consequence? It's a smart, safe and, most importantly, a lazy business decision on the part of Disney.
Hang on for a minute...we're trying to find some more stories you might like.
About the Writer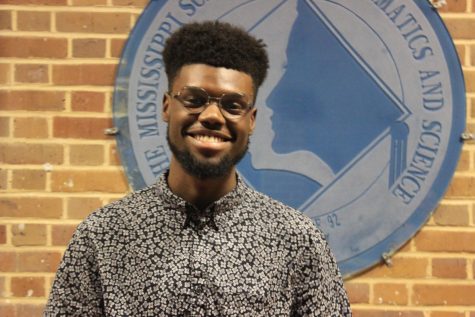 Dairian Bowles, Social Media Assistant
This is Dairian H. Bowles and he is a senior at MSMS and a part of The Vision's Social Media team. He is an aspiring filmmaker.