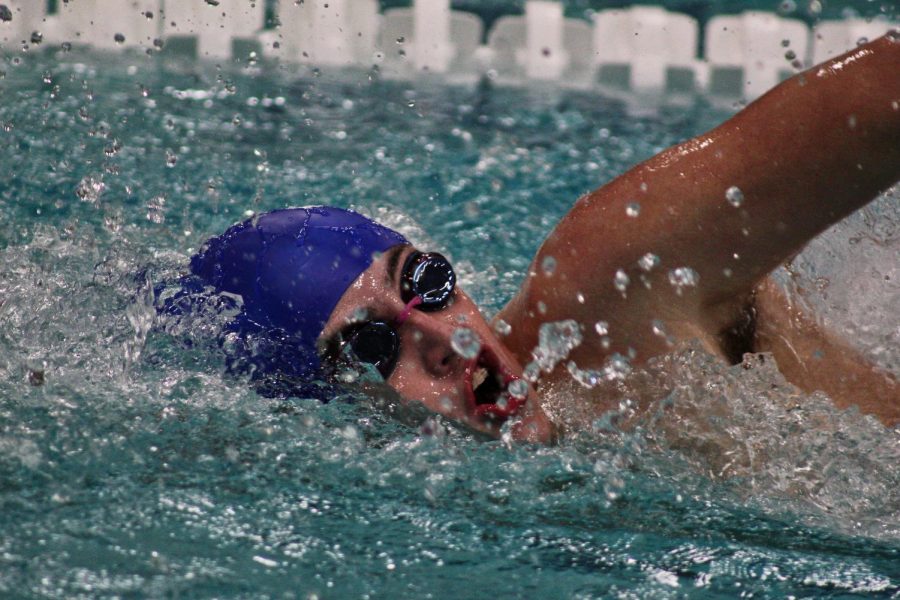 Elijah Dosda
Staff Writer Aiden Leise also contributed to this article.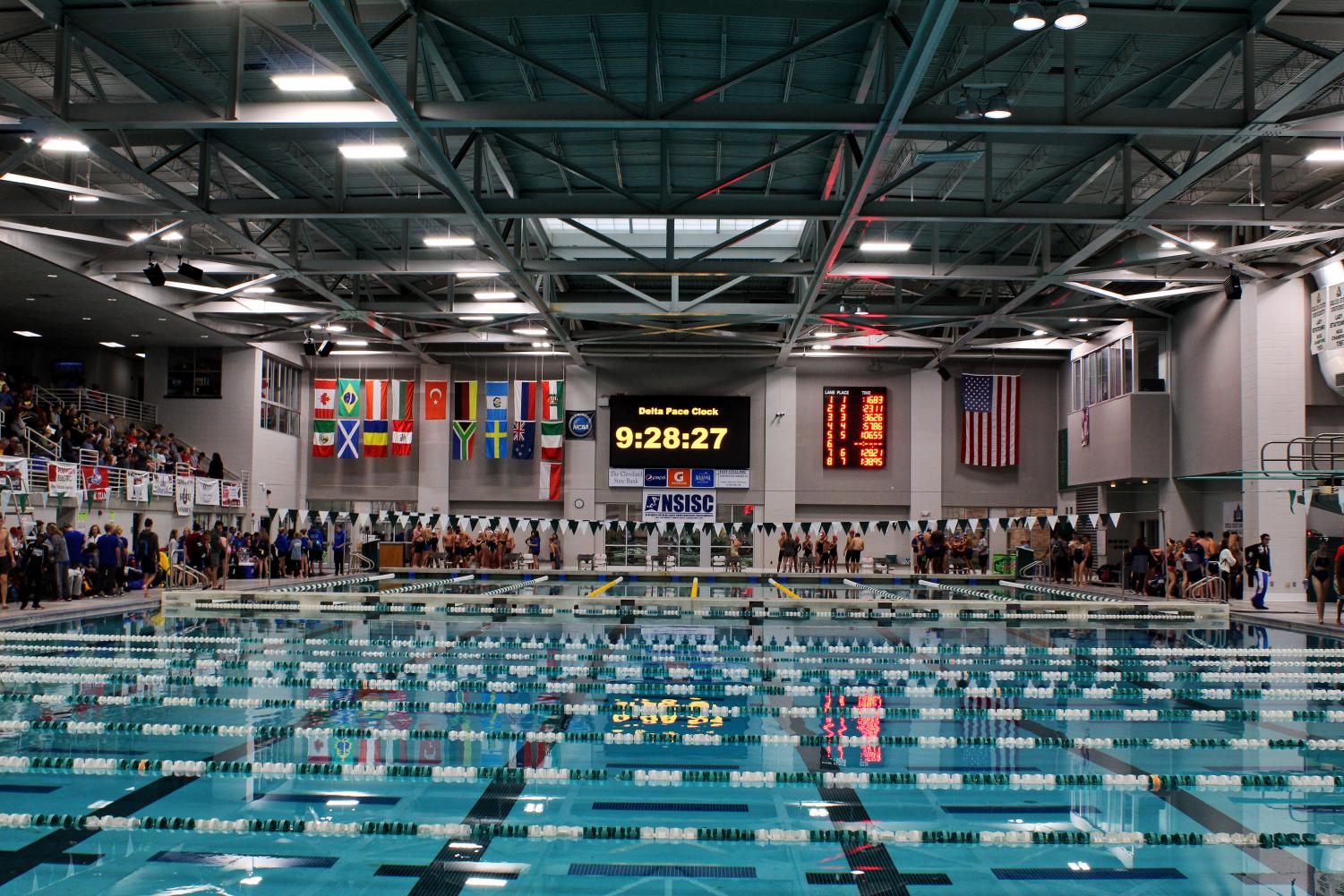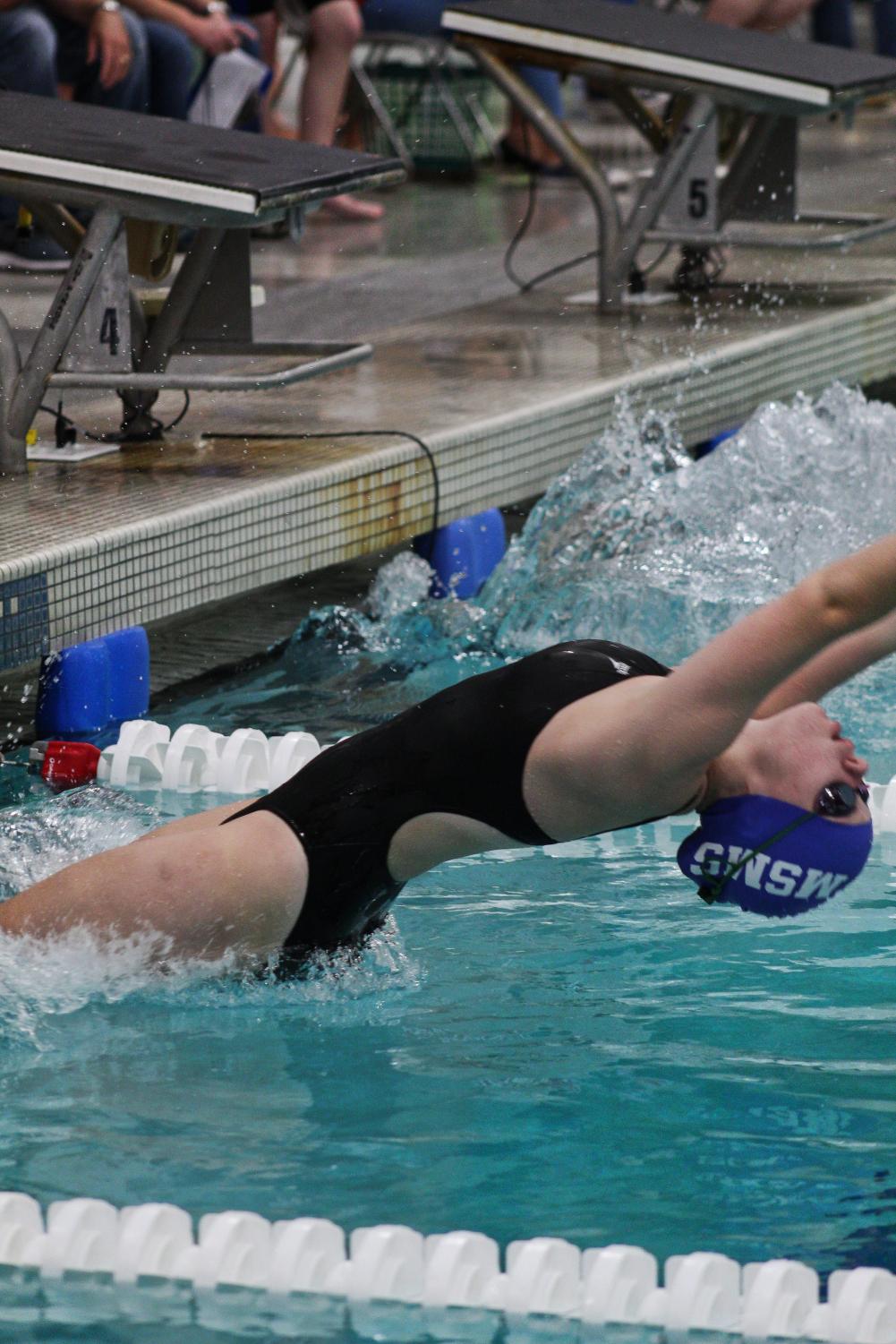 (Saturday 10/20/18)
This weekend some of the MSMS Blue Wave swimmers had the opportunity to swim in Cleveland at the North State Championship meet, where everyone advanced to State and some notable swimmers placed in the top 3.
The venue, Delta State's Natatorium, was packed with schools from all over the northern half of the state, heat after heat of each event taking place of eight swimmers stretching their longest and gliding their fastest to make it to the top 6 to advance to the next level of competition.
The meet started off with the girls 200 Meter Medley Relay team featuring Samantha Broussard, Breanna Herd, Sara Sheward, and Andie Nanny, who placed 2nd overall in Division I with a time of 2:16.72 and advanced them to State later this week. The girls' overall resounding success in this relay was illustrated by how energized and excited they were after the race concluded.
"I'm so excited for the relay," Broussard said. "I cannot contain my excitement. We're gonna get third, mark my word; we're coming home with bronze medals!"
Samantha Broussard also qualified for State Championships in the 100 Meter Butterfly.
Soon after the girls relay, Cale Upton continued the stride of success, placing 1st in his 100 Meter Breaststroke, and 3rd in his 200 Meter Individual Medley, an event comprising of all four strokes.
Regarding his performance, Upton said, "I am definitely pleased with my performance of the meet and looking forward to State Championships and continuing to see everyone improve over the course of this next week."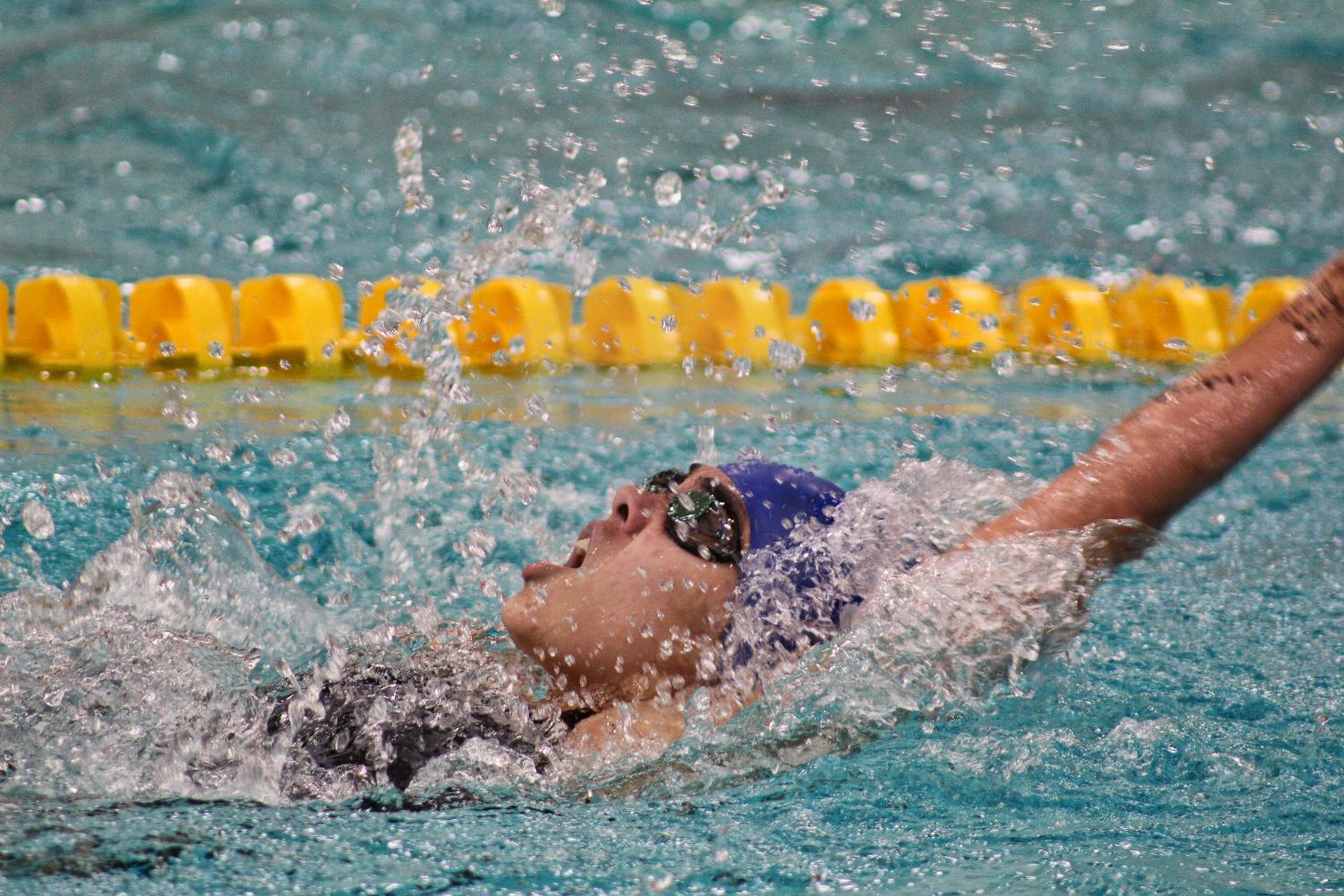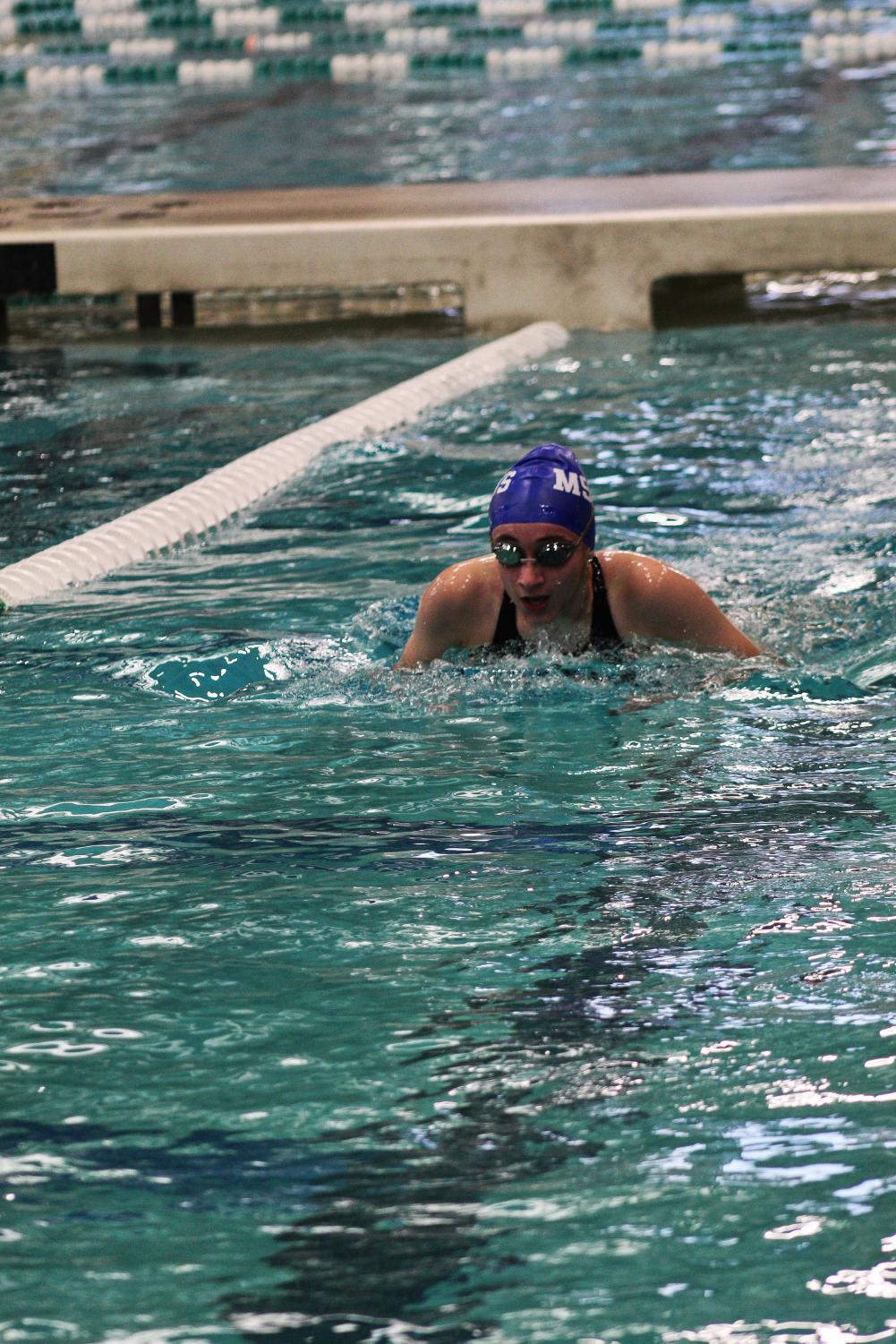 Not to be outdone, one of the team captains, Sara Sheward also placed 2nd in her 100 Meter Butterfly and 4th in her 100 Meter Backstroke in Division I, out-competing girls from St. Joseph and Saint Andrews to make it to State Championships in Tupelo. Though the girls relay made it to State
and her performances elevating her top 4 in the North Half of Division I, Sheward is still looking to improve. "My times were a bit slower than I had hoped, but overall I'm really happy that I qualified for State."
Breanna Herd, the second team captain, placed 4th in her 50 Meter Freestyle with a time of 29.63 and also advanced to state in the 100 Meter Breaststroke, saying "I'm glad to be going to state in both my individual events and the girls relay. I just cannot wait for State!"
Another swimmer advancing to the state meet is Elijah Dosda, who placed 4th in the 100 Meter Fly and is advancing in that both that event and the 500 Meter Freestyle. "I'm really excited about my Fly time going down by three seconds," he said. "I'm also excited to try and lower my time even more at the State Meet."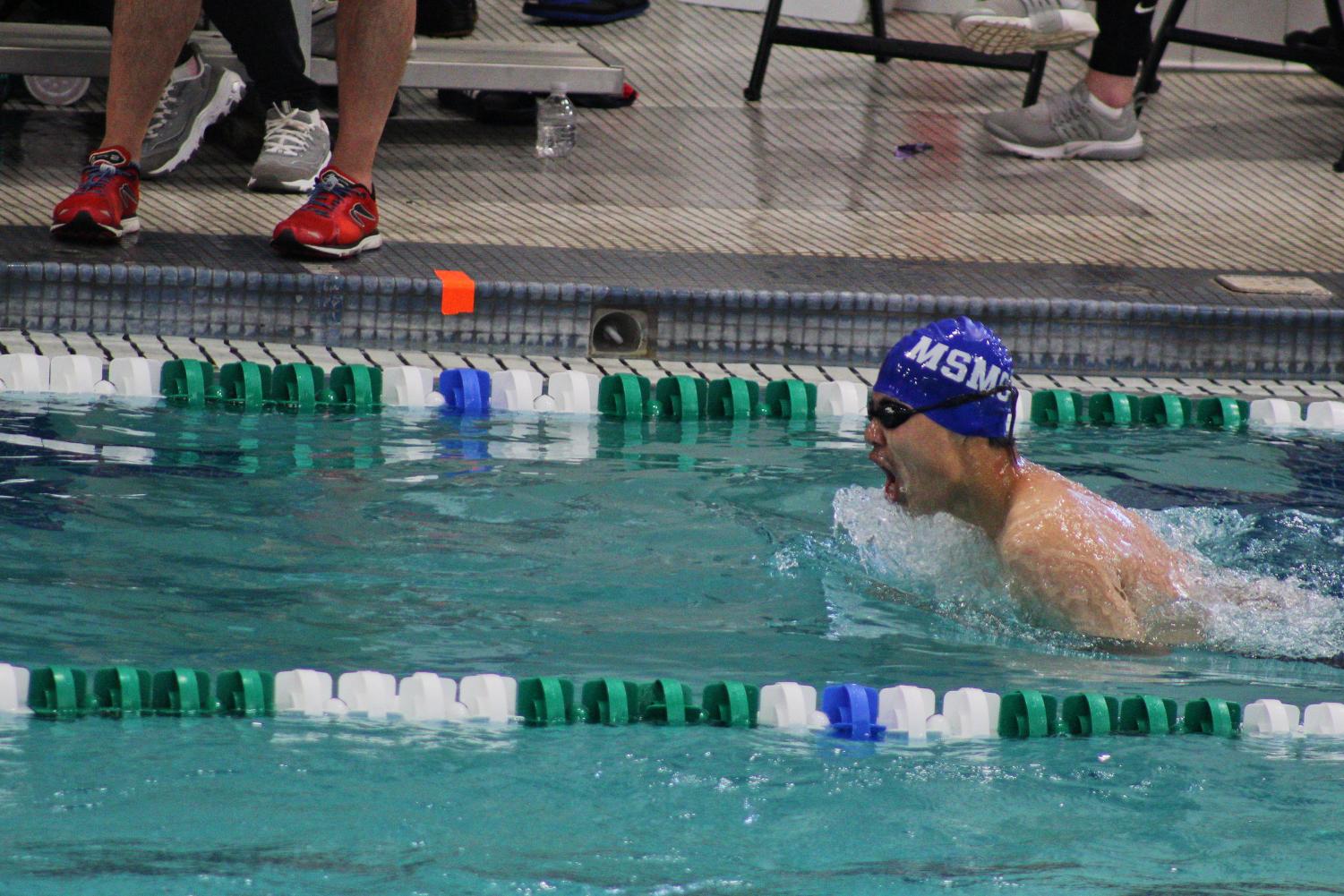 Next up was Dennis Lee, advancing to State in the 100 Breast, who was really elated over the fact that he got a PR, shaving off two seconds in the event from his previous time. "I feel that all the time and effort I have spent during the past year has paid off," he said. "I'm super excited (for State) since this is the first time I qualified. I will be great fun to swim in the same pool as the top swimmers from all over the state."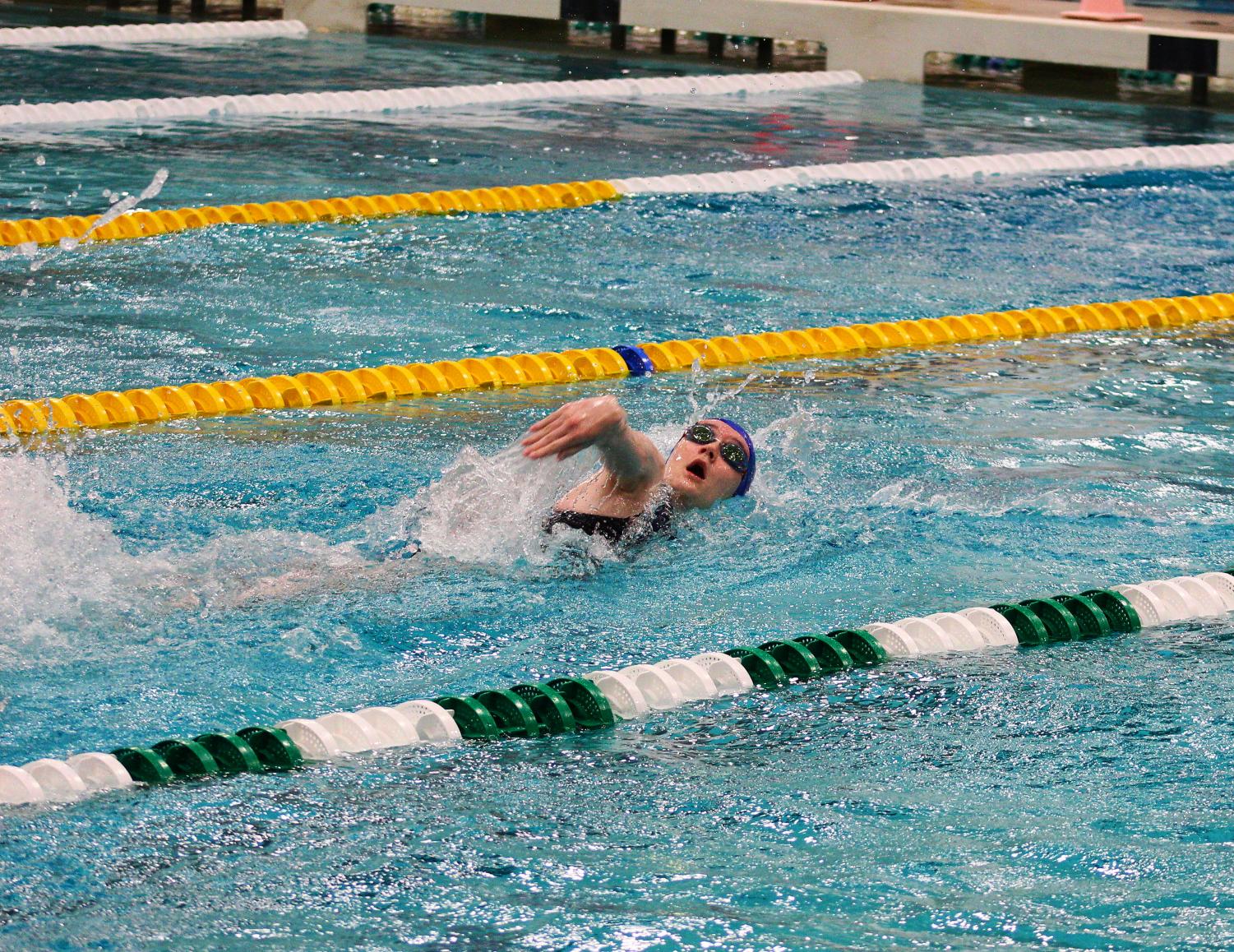 Andie Nanny, advancing as a part of the relay team, conveyed her excitement of another week of the camaraderie of the team, saying, "I'm excited about the relay. I'm disappointed about my 50 time because I haven't gotten back to what my time was, but I haven't been able to practice as much so it's a really a trade-off. I'm just really excited about state because our team is fun and awesome!"
The complete Blue Waves swim team will compete at Mississippi State Championships at Tupelo, MS, Saturday, October 27.