Alumni Spotlight: Lillian Fulgham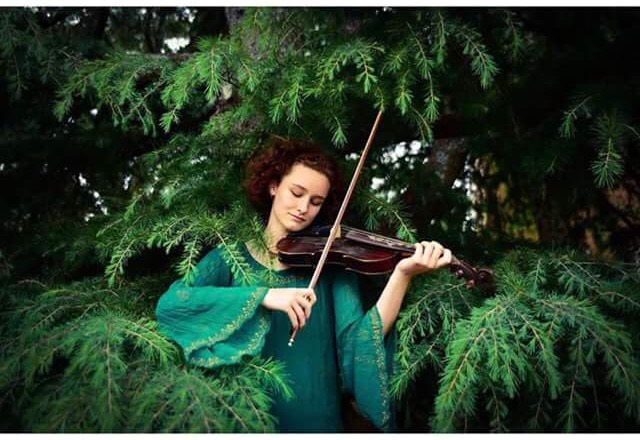 As juniors settle into the rhythm of life at MSMS, and seniors stress over college applications and scholarship deadlines, it is worth taking a break and also an admiring look at those who have gone before us. Yes. I am talking about alums, and this certain MSMS great-grand senior is something of a wise old oak.
Lillian Fulgham, graduating Class of 2017 and known as Lilli to her friends, has her roots in Choctaw County, where she grew up among the rich Mississippi forests surrounding her house and the goat and chicken farm that she was more closely involved in as she got older. This environment, paired with a creative course of homeschooling up until entry into MSMS, nourished her interests in biology and the natural world. While at MSMS, she pursued this passion in Mrs. Wagner's Plant Pathology class. Lillian said that "I've always known that I love biology, but Mrs. Wagner's class made me realize that it was something I might want to do as a career."
When asked what other lasting impacts her teachers at MSMS had on her, Lillian said, "Dr. Easterling and Mr. Yarborough challenged me to develop my writing skills, something I didn't think I was good at. It was slow going at first, but I've found that writing is a very important tool to help organize my thoughts, and is invaluable when communicating opinions and ideas to others." She also commented on how some teachers and subjects were surprisingly impactful, saying that "I thought I would never enjoy economics, but Dr. Hester's class was actually really fun and informative!"
Lillian went on to say that her experiences with some teachers were even life-changing and that they continue to affect her outlook on college life past MSMS. "Mama B (Ms. Barham) and Fundy (Mr. Funderburk) showed me that I can be a leader in music, and taught me to take the initiative. This is still serving me well in the many university ensembles I have been involved in." The effects of this are evident, as Lillian is now first student seat in the first violin section of her orchestra at Sewanee, The University of The South, and is rivaled only by the orchestra teacher.
For all those people out there wondering, Lillian commented on the effectiveness of MSMS in preparing high school students for college. Her immediate answer when asked was simply, "Oh, heck yes."
Another seemingly straightforward answer was to when she was asked to give advice to seniors and juniors currently at MSMS. "Get enough sleep" was the resounding declaration. However, for this question, Lillian felt the need to elaborate: "Everyone, be nice. No one cares how cool or edgy or smart you are. What matters is how you treat others." She also encouraged students, saying "Hang in there. It's totally worth it. My experience at MSMS was both the best and worst time of my life. Even though the sleep deprivation, skipping meals for homework, crying at midnight over MasteringChem, and fake friends absolutely stunk, the hard times made me kinder, stronger, and more confident in who I am. I'm grateful for the lessons and thankful for the memories."
Lillian's favorite teachers at MSMS were given in no particular order: "Easterling, Mrs. Z, Dr. Hester, Col. McWhorter, Mrs. Wagner, Dr, Curtis, Mr. Yarborough, Dr. O, Ms. Barham, and Mr. Funderburk." So…basically all of the teachers at MSMS. When asked about her highlights from school, the mac and cheese, and oatmeal cookies from the cafeteria were in the top ten.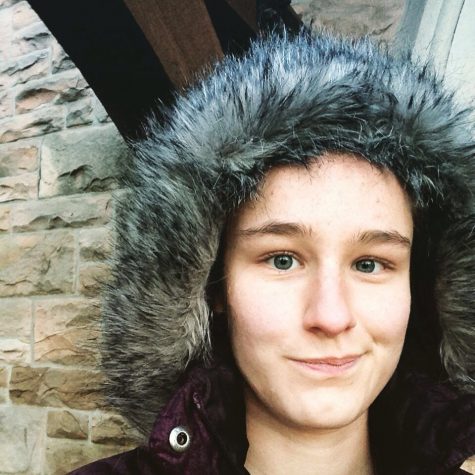 When asked who inspired her, Lilli said "teachers, definitely," and elaborated that "Dr. Easterling and Mrs. Zarandona inspired me the most. Dr. E would say, "No one cares about your opinions if you don't express them clearly." He taught me how to think critically and creatively interpret what I read. He –and Walt Whitman–taught me to value the power I have through my own perspective."
Lillian shared some advice given to her by beloved teacher Mrs. Z, saying that "[she] taught me that I don't have to be good at everything to make a difference, that my grades do not define who I am, and–most importantly–to be patient with myself." Mrs. Z also led by example, showing Lillian that "the strongest people are those who are kind and patient with others." Lillian also added that "I wouldn't have made it through my first nine weeks at MSMS without Mrs. Z."
Dr. Curtis also sparked her interest in philosophy, which she has an interest in pursuing in the future. Dr. Easterling inspired Lillian to write, and she said that "I discovered that I actually have a crazy passion for poetry while taking Dr. E's classes." She also said that many of her seniors excited her interests and taught her a lot about leadership, and she valued specific individuals' humbleness, intelligence, ability to be cool, genuineness, and niceness. She valued the camaraderie of her suite mates and noted that the people she most respected did not "brag about grades or try to be edgy or cool," which highlights the standards expected of MSMS students in humility and scholarship.
Lillian's many passions include plants, writing, reading poetry–especially Walt Whitman, music, and history (most notably civil rights and "how we can apply our past to our present and future.") She also absolutely loves the outdoors.
Although they're far behind her, high school scholarships were a large part of being a MSMS senior for Lillian and many others. When asked if she thought that MSMS changed her chances of getting good scholarships, she replied with: "I have no idea. Probably? MSMS made me much more confident about applying for scholarships, and if the university knew about the school by reputation, I'm sure it helped."
Lillian currently attends the University of the South in Sewanee, TN, which is a religious-based liberal arts school nestled in the scenic hills and mountains of Tennessee. It offers many unique opportunities that Lillian found well-suited to her individual needs and interests. Extracurriculars include mountain biking, caving and hiking trips, and being on the rowing team, all of which Lillian participates in. She believes that the school was honestly the best choice for her, and she has grown as a person since being there. She participates in the orchestra, and regularly makes music with her many friends in various groups such as jazz band, and also takes full advantage of Sewanee's state-of-the-art music-listening rooms, which provide the best bass boosted speakers and turntables complete with vinyl collections. These activities embody a perfect life for Lillian, and she owes the fact that she could find her perfect place to MSMS and her skills, confidence, and opportunities gained in her years there.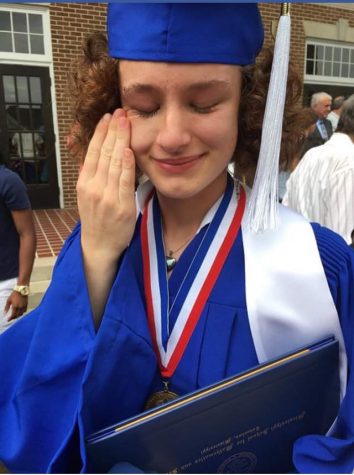 Lillian also has a job as a worker on the large farm at Sewanee, which produces all of the food for the cafeteria on-site and fresh.
Lillian wants to continue on to do grad school and research at Sewanee's herbarium. Then she plans to go into the Americorp VISTA program, which is "like the Peace Corp, but addresses poverty and other issues within the country," she said. She also wants to acquire her pilots license, and either do biology research out in the American wilderness or "do first-responder sort of stuff."
All in all, Lillian Fulgham embodies a medley values MSMS looks for in alums going out into the world to serve and spread the values of scholarship, community, creativity and service to the world.
About the Contributor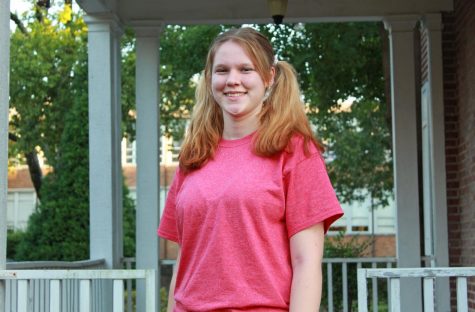 Ada Fulgham, Student Life Editor
Ada Fulgham is the Student Life Editor for The Vision, and is a member of the MSMS class of 2020. Reading, writing, singing, making and listening to music,...