MSMS Tennis: A Recap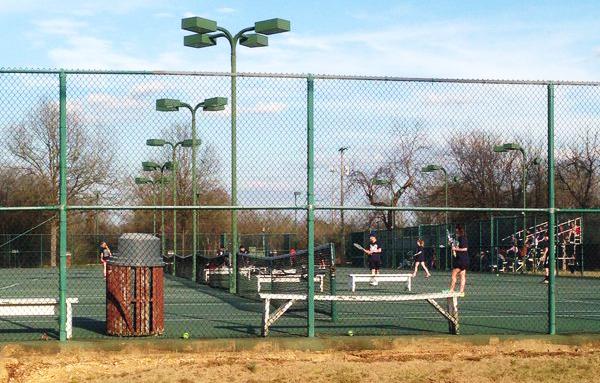 The Mississippi School for Mathematics and Science tennis team is in full swing as they battle out the rest of the season. For the past few weeks, they have been competing against local schools, playing both home and away matches.
In that span, they have had three tennis matches scheduled against Bruce, New Hope and Eupora. While the match against Eupora was canceled due to excessive rain, the other two matches were successfully completed. Brent Styles, MSMS senior, expressed frustration at not being able to play this match.
"It just really sucks when the weather gets in the way. We're at a point in the season where we need as much practice as possible, and that is a just a major blow. While it won't affect us too much, it's just a shame that we lost another precious game of the season," Styles said.
In their first match of the week against New Hope on March 22, MSMS suffered defeat by a team score of 2-5. Senior Captain David Thaggard viewed this as a valuable learning experience that will prepare them for playoffs in the future.
"We just need to figure the lineup out. We're a new team, especially with all of our new juniors. Once we can fine tune everything, we will definitely be ready for playoffs. Other than as a learning opportunity, this loss means nothing," Thaggard said.
In their second match of the week against Bruce on March 27, MSMS came out on top by a team score of 7-0. In this turnaround victory, MSMS regained their footing and aim to continue on this path. Advaith Sunil, MSMS junior, is optimistic following this win and is sure that the team will be ready come playoffs.
"It was a nice bounce-back win. I think we're all getting the hang of it and starting to truly grow as a team. We're definitely on the right track so far and let's hope we can continue this success," Sunil said.
With a new coach at the helm, this season has been one of adjustment for the seniors, but they are thankful for the experience and knowledge that this new coach brings.  
"Sports are always difficult at MSMS, because we have to basically reconstruct a team every year. It was difficult at first with a coach who didn't know anybody's abilities, but it has gone about as well as possible," Erin Owens, MSMS senior and MSMS Captain, stated.
"I personally haven't had any problems, but I can understand the difficultiles. It's hard having to start a new team every year, and it's even harder with a new coach. We're all starting to get to know each other, but the coach is so sweet and really helpful that the transition has been a little easier. She's especially nice to those who are just starting by helping them with form and serving, which is really great," Sarrah Anne, MSMS senior and MSMS Captain, stated.
MSMS currently has four matches remaining in the regular season, with their next match being Tuesday against Starkville.
Hang on for a minute...we're trying to find some more stories you might like.
About the Writer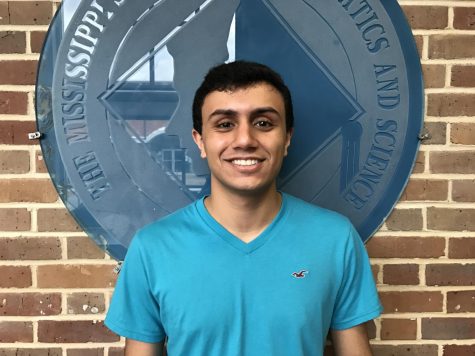 Yousef Abu-Salah, Co-Editor-in-Chief
My name is Yousef Abu-Salah, and I'm Co-Editor-in-Chief of The Vision. Aside from writing and editing articles, I really enjoy programming, exploring...