Book Review: "How Doctors Think"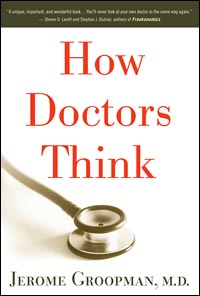 I believe that most books people say changed their lives didn't actually change their lives. However, this book is different. "How Doctors Think" by Jerome Groopman, M.D., is not about how doctors are superhumans. It is a thought-provoking collection of case studies where many examples of cognitive errors and biases that doctors can commit are shown. It shows how doctors can make mistakes that could kill a patient because of human emotions that are difficult to control. Everyone treats people differently depending on how much they like or dislike them. The book shows that doctors are no different.
In one story, there was a resident who prescribed antibiotics for a case that didn't need it. The attending physician reprimanded him for this which caused the resident to tunnel vision and not prescribe antibiotics in his next case, which could have been fatal had the attending also not found this mistake. I believe that anyone reading this book will become much more involved in their relationship with their doctor, especially parents after reading the many stories that involved children.
Groopman manages to keep the reader on edge using medical cases where it was clear that a doctor made a drastic mistake. If your doctor told you a specific diagnosis that you were sure was wrong, would you challenge them? In most cases, not challenging them will turn out alright. However, sometimes this could be fatal. Groopman shows how doctors can get narrow minded and not willing to consider alternative hypotheses that may be the actual cause of a patient's complaint. Groopman guides the reader on how they can question their doctor and help them to not make the cognitive errors that could cost a patient so many headaches or even an early death.  
The book manages to be informative for doctors and accessible to the layman at the same time. There is minimal medical jargon, and if there is, it is very clearly explained. I recommend anyone who wants to learn more about how their doctor thinks or is interested in medicine to read this book.
Hang on for a minute...we're trying to find some more stories you might like.
About the Writer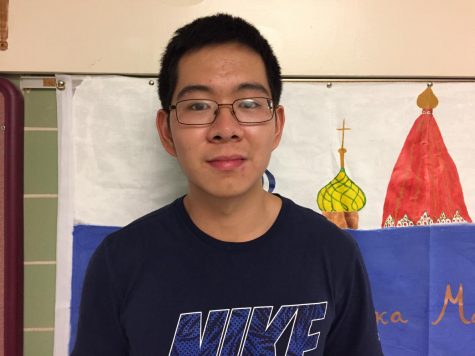 Kevin Liao, Opinion Editor
Hey! I'm Kevin Liao and I'm the Opinion Editor for the 2017-2018 Vision. I have no prior journalism experience but I'm super excited to dip my hand...